Konami is planning a "Special Announcement" at E3 tomorrow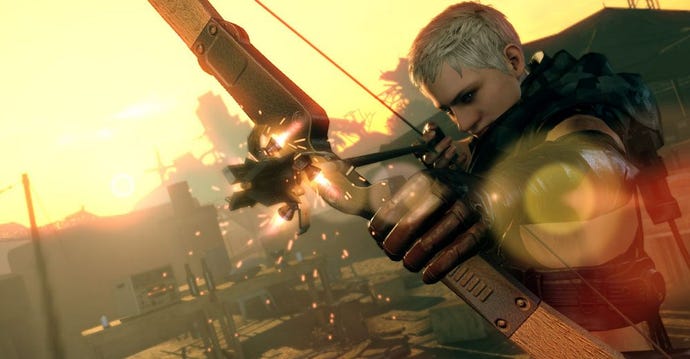 Konami may be getting ready to return to games in a big way.
Gematsu has updated its schedule of E3 Twitch events. Two surprising new entries have caught our eye.
First of all, Konami is back. After its own attempt at keeping the Metal Gear brand alive with Survive, the publisher has largely retreated into the shadows. The firm has been quietly pushing Pro Evolution Soccer and mobile titles since. But Konami has reserved an end-of-day slot in tomorrow's lineup for a "Special Announcement", suggesting something big is coming this way.
Konami's Special Announcement takes place at 5:30pm PDT / 8:30pm EST June 11 / 1:00am BST, June 12.
The updated schedule also reveals "An Appearance" by Killer7 and No More Heroes creator Suda 51. Goichi Suda has been teasing a potential threequel to No More Heroes online. Is a new entry on its way? Find out when Suda opens Twitch's stream on Wednesday at 10:15am PDT / 1:15pm EST / 6:15pm BST.