A Konami character - probably Solid Snake - is seemingly coming to Tekken 7 (UPDATE: oh, apparently not)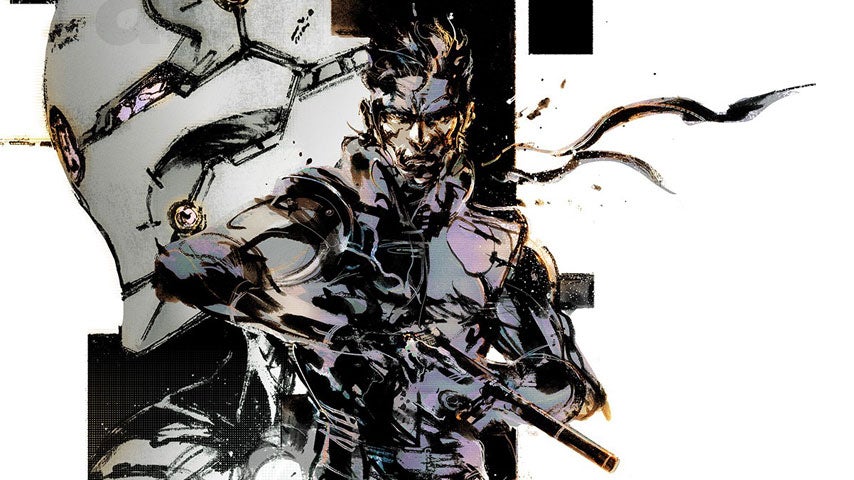 Snake?? SNAAAAKE?!
UPDATE: As it turns out, the codec conversation that we saw out of context was actually part of a gag by the organisers of Evo 2019.
Just to clear things up, the Snake cameo video that we showed during Tekken finals was our idea of a little joke. It was not intended to imply a character reveal, and was done on our own, without consulting Bandai Namco. Sorry for any confusion!

— EVO (@EVO) August 5, 2019
Well, that's a shame - it looks like Snake won't be coming to Tekken 7 after all.
The original story follows.
Original Story: Metal Gear Solid's Solid Snake has been teased as an upcoming Tekken 7 fighter during Evo 19, and while the tease was not streamed, folks in attendance were treated to a codec conversation between Tekken producer Katsuhiro Harada and Solid Snake.
Here's a photo taken from the event, which has been confirmed by a Game Informer editor in attendance at the event.
snake??? what are you doing here? #Tekken #MetalGearSolid #EVO2019 pic.twitter.com/mukJF5KlSa

— LightningCam @ EVO (@LightningCam) August 5, 2019
The tease was for a partnership with Konami, and while they didn't come right out and say that Snake will be coming to Tekken 7, it would be strange to drop a clue like this and then not follow through on it (unless we get Raiden, of course, which would be kind of funny).
We've also got a new trailer for the third season pass, which Snake would presumably be a part of. It'll introduce new moves for all characters, as well as four new fighters, a new stage, and a new 'feature.'
The trailer shows off new fighters Zafina and Leroy Smith, who are coming this year.
Tekken 7's DLC roster so far has included Noctis from Final Fantasy 15 and Negan from The Walking Dead, and Snake has already shown off his fighting game bonafides in two different Smash Bros games. Whether or not we'll get MGS-style, David Hayter voiced Solid Snake or not remains to be seen, though.
We'll let you know when more details are released - hopefully we'll get definitive confirmation and footage before too long.