Kojima says Peace Walker will make you want a PSP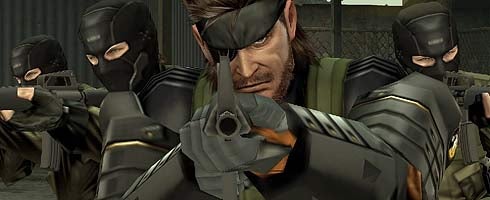 Hideo Kojima has told Famitsu that he has a surprise in store for Metal Gear Solid: Peace Walker, one that will make people wanna stampede to their nearest retailer and buy a PSP, apparently.
"I'm putting everything I want to do on a portable console into this game," said Kojima. "I haven't announced this yet, but there's another feature in here that will surprise people, to the point where they'll want to go out and buy a PSP right now!"
It can't be the addition of Yamaha's Vocaloid software, because he discussed that in the same interview, nor the cutscenes, or the thick as a brick script. It has to be something else. Maybe Snake sings in it. Who knows.
Guess all will be revealed when it's released.
More through 1UP.