Knight's Contract announced for PS3, 360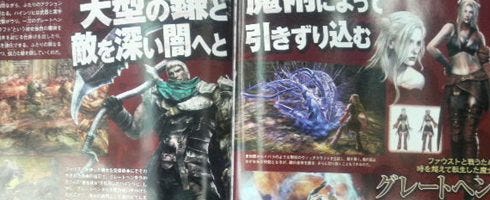 The latest issue of Famitsu's revealed Knight's Contract from Namco Bandai for PS3 and 360.
The game's an action title, which sees two playable characters: Heinrich, a knight who is immortal and a witch known as Gretchen.
No more details were provided other than it would be a 2011 release for the game.
There's a scan of the game's reveal over at Siliconera.