Kingdom Hearts 3DS to feature new Disney worlds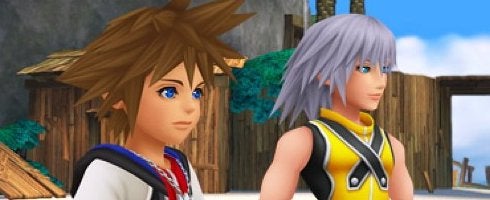 Tetsuya Nomura has told Famitsu that upcoming Kingdom Hearts 3DS title Dream Drop Distance will feature new Disney worlds.
He didn't get into specifics about them, however.
Nomura also said that switches between playable characters Sora and Rikku will be forced upon you at any random time between exploring towns and within battle. It was previously thought the player could choose who to play.
He added that the game's 3D effect will be more about getting into the screen than things coming out of it.
Kingdom Hearts: Dream Drop Distance doesn't have a date yet. Nomura said the game is at a point where he can't discuss release dates.
Thanks, Andriasang.