Kingdom Hearts 3 release date coming at E3 2018, new trailer shows Monsters, Inc. characters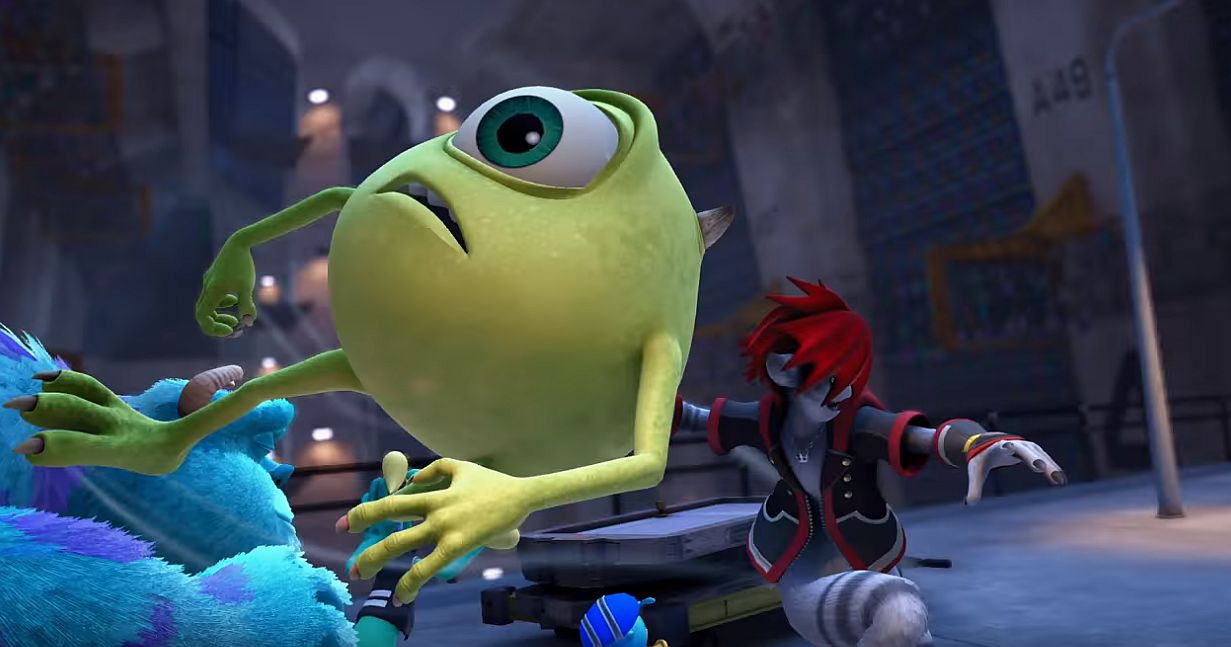 Rejoice! A new Kingdom Hearts 3 trailer has been released, and there's even better news for fans of the franchise.
Square Enix debuted a new Kingdom Hearts 3 trailer at D23 Expo Japan 2018 and it featured familiar faces from Monsters, Inc.
Other Disney characters shown include Rapunzel and her very handy hair in the Tangled world. The Little Mermaid's Ariel is also shown along with the Keyblade wielder from Kingdom Hearts: Birth By Sleep. Of course, there's plenty of action in the video too.
During the event, Square Enix confirmed the Gummi Ship segments will return and will be split into two parts: exploration and combat. Speaking of combat, Square told Gamespot there would be "more enemies than ever before."
According to Square, there are around 100 studio members working on Kingdom Hearts 3. Development has been split into three teams to work on the early, middle, and late parts of the game, said Gamespot. Each of the sections being worked on has around three worlds each, but Square said it doesn't necessarily mean there's nine worlds total in the game.
The late phase of the game could be rather interesting, as director Tetsuya Nomura is putting "something he always wanted to do in Kingdom Hearts," into the game. He has wanted to add whatever "surprise" this is into the series since his "days on Final Fantasy."
It's been a long wait, but one of the main reasons is that a year into developing Kingdom Hearts 3, the team switched game engines. Tetsuya Nomura said last year the studio switched from using an internal engine to Unreal 4, which meant the studio had to start over on a lot of things.
Kingdom Hearts 3 was announced in June 2013 at Sony's E3 press conference, and while a release date for the PlayStation 4 and Xbox One title was never provided, it was expected by most to arrive in 2017. Last year, though, it was revealed Kingdom Hearts 3 was at least another year out.
Having a new look at the game is a bit of a treat, really, and Monsters, Inc. is a fun touch. Previously, a trailer showing Toy Story characters was released at D23 Expo 2017 in California, and we were given another look at Kingdom Hearts 3 during E3 2017.
Surely it will be worth the wait, and come E3 2018, we'll finally have a release date for Kingdom Hearts 3 on PS4 and Xbox One.