Retail listing has Kingdom Hearts 3 down for release in October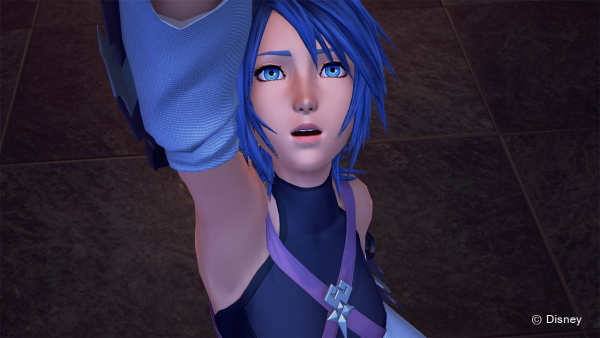 If a retail listing for Kingdom Hearts 3 is accurate, we'll finally get our hands on it in October.
A release date for Kingdom Hearts 3 is set to be announced at E3 2018 in June, but Target may have leaked it ahead of time.
According to a pre-order listing on the Target website, Kingdom Hearts is set for release at the end of October.
The date listed is October 31, which is a Wednesday, and pre-orders are set to release on November 1.
From everything we've heard through the grapevine, October sounds about right, but we're not too sure about the date.
Whenever a retailer posts a release date, always consider it to be a placeholder just to be safe.
We'll know for sure when we'll finally get to hold Kingdom Hearts 3 in our hands come E3 2018, but a fall window sounds rather accurate.
Kingdom Hearts 3 was announced in June 2013 at Sony's E3 press conference, and at the time, the PlayStation 4 and Xbox One was expected by most to arrive in 2017. In early January 2017 it was revealed Kingdom Hearts 3 was at least another year out, which was rather disappointing.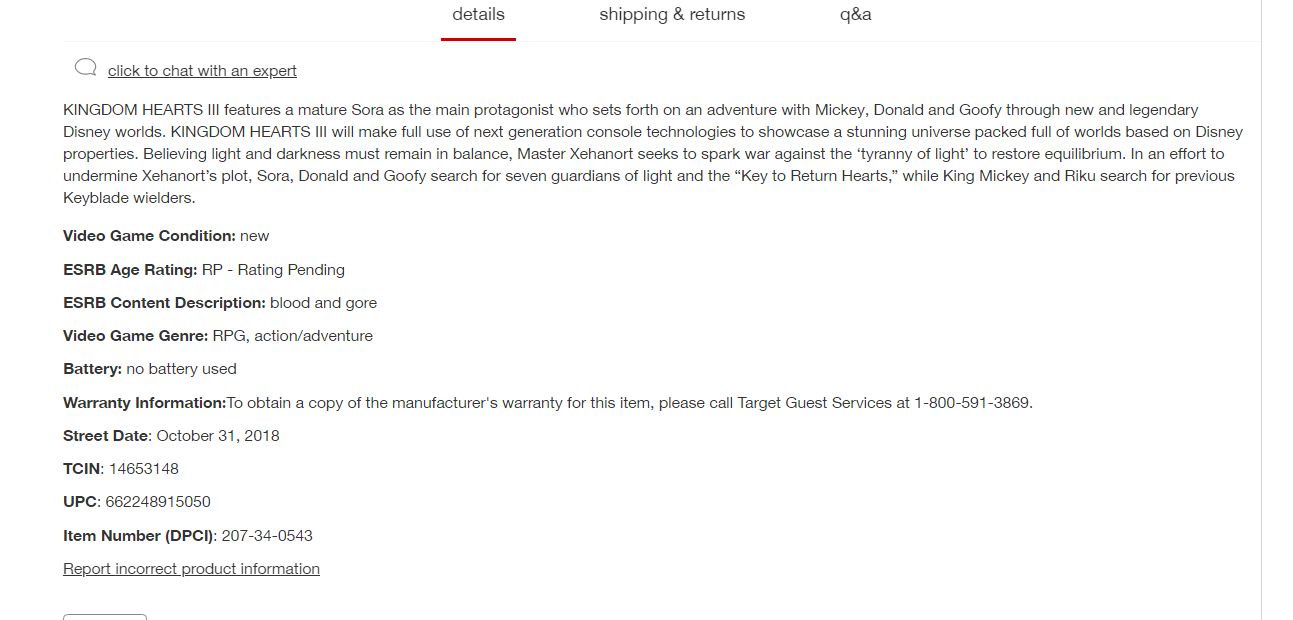 There was a good reason for the delay: Tetsuya Nomura and his team switched game engines which meant the team had to re-do many aspects of the game.
Thanks, Kyle (HeartlessMerc28).