Kingdom Come Deliverance My Friend Timmy quest guide - Where to find Timmy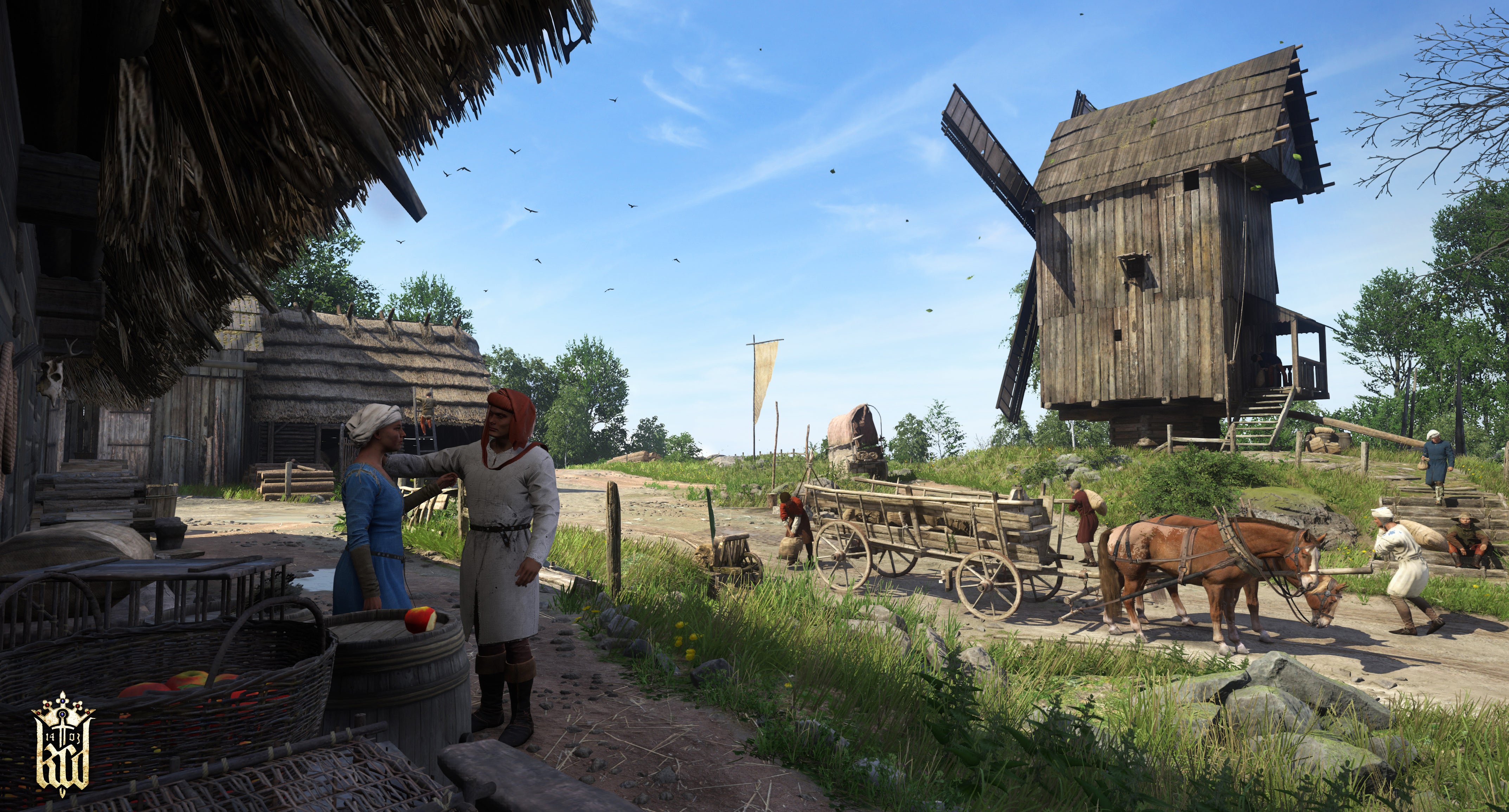 After chasing the Neuhof bandits halfway around Kingdom Come Deliverance's main provinvce, Henry is finally drawing closer to meeting his adversary, Runt.
Here's our guide to completing the My Friend Timmy quest, with instructions on where to find and help Timmy.
This quest is much, much easier to complete if you have a reasonably high speech skill, or are good at fighting. Depending on your approach to Kingdom Come Deliverance, make sure you have good combat gear or a bard potion to boost your speech stat. You can buy bard potions from the Apothecary in Rattay for about 50 Groschen, brew them yourself or find them in chests and graves.
If that's too expensive for you, take a look at our tips for making money in Kingdom Come Deliverance.
My Friend Timmy quest guide
Travel to the windmill south of Merhojed
Ask a villager about Timmy
Prepare for a fight and speak to his sister Mirka
Persuade or fight off the bandits
Travel to the Kolben's farm
Persuade Timmy to tell you where the bandits' camp is
Report to Sir Radzig
Starting the quest
After you've found Reeky as part of the On the Scent quest, you'll set out to find the last of the bandit deserters, Timmy.
Reeky pointed you in the direction of the windmill south of Merhojed, so ride your trusty horse over to the marker on your map.
When you're there, speak to any of the mill workers or villagers there and ask after Timmy. They'll tell you to talk to his sister, Mirka.
Mirka can be found around the windmill during the day, or in the main farm lodgings in the northeast corner of the stead, opposite the windmill, in the nighttime.
Persuade Mirka and prepare for a fight
Speak to Mirka and ask about Timmy. She'll pretend not to know anything to start with, but use your speech, charisma or strength skills to persuade her into helping you out.
She'll ask you to meet her behind the windmill.
Depending on how you want the next exchange to go, now's the time to drink a bard potion if you have less than 9 speech, or don your best combat gear - things are about to get messy.
Once again, you can get a bard potion that raises your speech skill by five from the Apothecary in Rattay for just over 50 Groschen.
Dealing with the bandits
When you're ready, meet Mirka behind the windmill. She'll tell you to find Timmy at Kolben's farm to the northwest, near Merhojed, just as some unsavoury characters appear out of the blue.
Turns out they're looking for Timmy too, and ask in no uncertain terms for you to tell them where he is.
Play dumb to begin with, but they'll soon figure you out. You can now either flat out refuse to tell them anything and prepare for a fight, or try to convince them that Timmy's fled to Rattay. If your speech skill is 9 or above, with or without a bard potion, you should be able to send them off in the wrong direction.
If you do manage to send the main party off, they'll leave one thug behind to keep watch on Henry.
Once the others are out of sight either kill, knock out or simply run away from the bandit and head to Timmy's hiding place.
Speaking to Timmy
When you reach the farm marked on your map, Timmy will probably be loafing around out in the open and not difficult to find.
Speak to him and ask him where the bandit camp is. It shouldn't be hard to persuade him with speech or charisma to talk - especially if your bard potion is still active.
He'll recite the way to the main bandit camp to you.
Now that you know the way, you'll get a new objective: report your progress back to Sir Radzig.
He's just a short ride north of the mill in Merhojed. Follow the map marker to his location.