Kingdom Come Deliverance guide: quest walkthrough and tips to surviving 15th Century Bohemia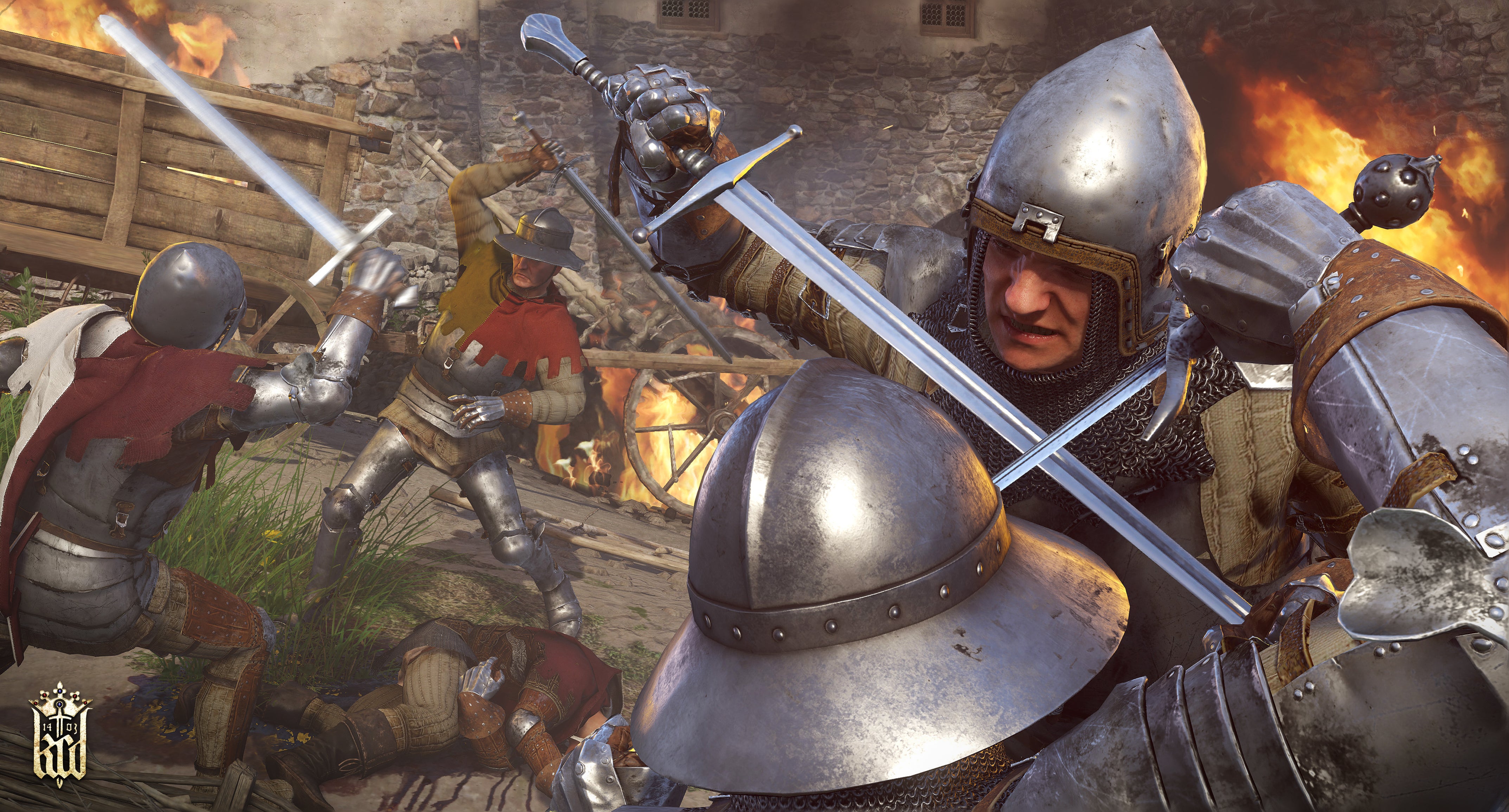 Set in 15th Century Bohemia, Kingdom Come Deliverance breaks the RPG mould by eschewing myths and magic in favour of historical drama.
You play as Henry, a blacksmith's son from the silver mining town of Skalitz whose parents were killed at the hands of Hungarian raiders. As war rages between King Sigismund of Hungary and forces loyal to the Bohemian ruler Wenceslaus IV, Henry searches for his parents' killer and a new purpose in life.
Kingdom Come Deliverance is designed to deliver an authentic medieval experience, but in doing so, can be more than a little confusing.
To lend a helping hand, we've compiled all of our guides and walkthroughs for Kingdom Come Deliverance in one place.
Main quest guides
Many of Kingdom Come's main quests have straightforward quest markers, but we're putting together guides for the ones that require a little more searching, or specific dialogue options to advance.
How to get out of Talmberg and get the Talmberg armour
After his escape from Skalitz, Henry must now break out of Talmberg castle to give his parents a proper burial.

Ginger in a Pickle quest guide - Where to find Ginger, the Charcoal Burners and the bandit camp
With the first of the Neuhof bandits caught, farmhand Ginger seems to know more than he's letting on. Henry sets off to search the young man in way over his head.
Mysterious Ways quest guide – Where is Limpy Lubosh and how to give the Father Godwin's sermon
In the town of Uzhitz, Henry stumbles onto a gruesome murder and a dead end. He'll have to mix with some interesting characters to keep the investigation alive.
On the Scent quest guide – Find Reeky's Hideout
A new lead takes Henry to Ledetchko, hot on the heels of another of the Neuhof bandits. The search will take him everywhere from the river valley to the top of the hills.
My Friend Timmy quest guide – Where to find Timmy
The last of the Neuhof bandits in sight, Henry tracks down Timmy near Merhojed, meeting some rather more unsavoury characters along the way.
Nest of Vipers quest guide – Find and sabotage the Cuman camp
In one of Kingdom Come Deliverance's more difficult quests, Henry must infiltrate the Cuman encampment at Pribyslavitz and pave the way for a counter-attack.
Baptism of Fire quest guide – Fight Runt and storm Pribyslavitz
At the head of Sir Radzig's strike force, Henry comes face-to-face with the man who killed his parents in a fight to the death.
All that Glisters quest guide – Chase down and beat Ulrich, find the counterfeiters
Henry's journey takes another twist in this long and varied quest that sees him forge powerful alliances and uncover new foes.
Side quest guides
Kingdom Come Deliverance is filled with side quests, not all of which are clearly marked. Here are the walkthroughs we've written so far.
Courtship guide: how to romance Lady Stephanie, Theresa, barmaids and more
Of the people Henry meets along his quest, some are more taken with him than others. We've put guides together for all of the romance side quests in Kingdom Come Deliverance, from the nobility to simple peasants.
The Good Thief side quest guide - where to find a spade and sell stolen items
In one of the game's first side quests, Miller Peshek tasks Henry with retrieving a dead man's ring from the town executioner.
Mightier than the Sword side quest guide – How to learn to read
The written word was a precious commodity in the late Medieval period. As a blacksmith's son, Henry never learnt to read. But that's hardly fitting for an investigator in the service of Sir Radzig Kobyla.
Next to Godliness side quest guide – How to get into the Rathaus cellar, where are the flowers
15th Century playboy Lord Hans Capon has taken a shine to Henry, and invites him to share in a night of revelry. His lordship is still as demanding as ever though, sending Henry out on more than one wild goose chase.
Kingdom Come Deliverance Robber Baron side quest guide – How to find Sir Wolflin of Kamberg
Medieval life was tough and even the gentry fell on hard times. When they did, they often turned to pillaging with a hired band of thugs. At the request of Sir Hanush, Henry travels with Lord Capon and Captain Bernard to deal with a particularly troublesome brigand.
Waldensians side quest guide – How to find the Waldensian congregation and persuade Mistress Bauer to flee
Even in the grip of the Western Schism, the church was still a powerful force in Bohemia. A vicar has travelled to Uzhitz looking for heretics and Sir Hanush wants him gone.
Pestilence side quest guide – How to brew the potion and get the Plague Doctor trophy
After Henry and Sir Radzig had the Cumans driven from Pribyslavitz, retaliatory raids have swept the north of the province. To make matters worse, a mysterious illness has stricken much of the hamlet of Merhojed, so Henry travels to the Sasau monastery to find a cure.
Skills and money
To develop Henry's skills and raise his stats, you have to practice. But in Kingdom Come Deliverance, sometimes that is easier said than done. A number of the game's mechanics can be fiddly, especially on console. Here are our best hints for how to train up.
Kingdom Come Deliverance lockpicking guide
Picking locks is notoriously hard in Kingdom Come - at least to begin with. Here're our tips for getting the hang of cracking even the more difficult chests.
Kingdom Come Deliverance money making guide
In the early game money is hard to come by, and Henry doesn't have many marketable skills to make any. We've put together a couple of tips for accumulating some cash.
How and where to get a horse in Kingdom Come Deliverance
Without a noble steed to carry you, travel in Kingdom Come can be a tedious time. Luckily though, there are plenty of cool horses to find - there's even one called Epona.
Mods
Mods to the rescue! Community mods are one the best things about playing on PC, and Kingdom Come already has a couple that can enhance your game experience is you're stuck.
Kingdom Come Deliverance save mod
In Kingdom Come, saving is limited to sleeping, saviour schnapps and important quest milestones. But what good is that when diner's ready, you have to catch a train, or your lunch break is over? This is a mod that gives you as many saves as you like, for a more traditional PC experience.
Kingdom Come Deliverance console commands
A lot of the mechanics in Kingdom Come can be brutal, so if you fancy a little reprieve- a reticle for your bow perhaps - then console commands are there to help.
Patches
Kingdom Come Deliverance spent more than four years in development, and Warhorse Studios are continuing support post-launch. To keep on top of the changes being made, we've compiled the patch notes from each major new version.
Kingdom Come Deliverance day one patch