Killing Floor 2's epic yet gross "Summer Sideshow" event begins tomorrow
"Why does the monkey have a chainsaw?"
One of the best parts of the original Killing Floor were seasonal events, where Tripwire Interactive introduced new maps and monster skins which were only for a limited time. Killing Floor 2 will be no exception with its brand-new Summer Sideshow event - but this time console players can get in on the action.
For an entire month, Killing Floor 2 will roll out all kinds of seasonal content. A new map - "The Tragic Kingdom" - will force players to face off zombie hordes in a long-abandoned circus. Regular Zed types have been replaced with circus-themed equivalents, including a mutated Strong Man and a giant monkey wielding a chainsaw. Players will also have access to two new class-based weapons, and can earn over 50 cosmetic items by winning tickets during regular matches.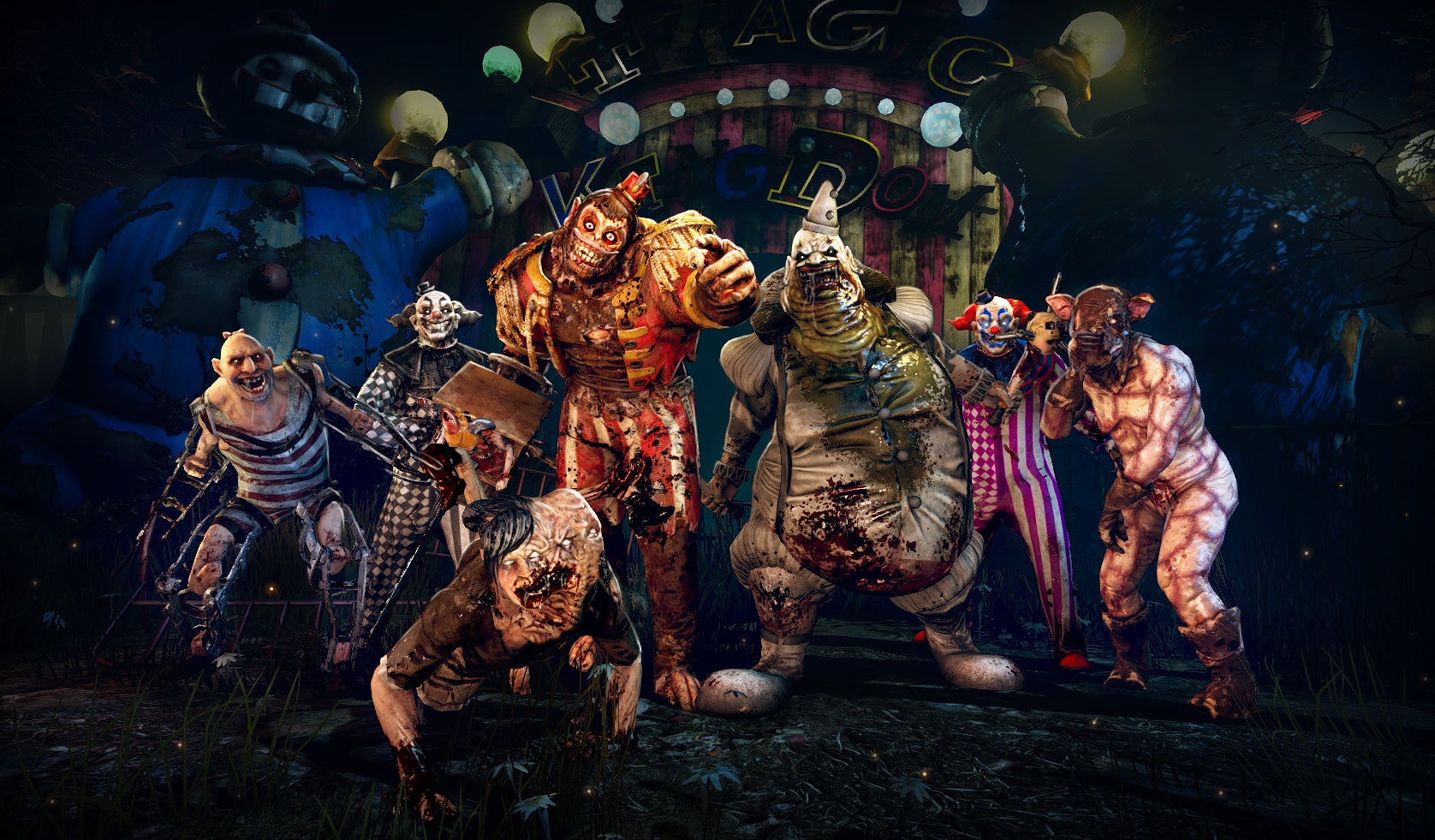 What's more, Tripwire Interactive is making it easier to join Killing Floor 2. Steam users will be able to play the game free for an entire week, while a 50% off sale will run concurrently for the month.
The PC version of the Summer Sideshow starts tomorrow, with the PS4 version following later in the season.