Just look at the rad new units in Total War: Warhammer's The Grim and The Grave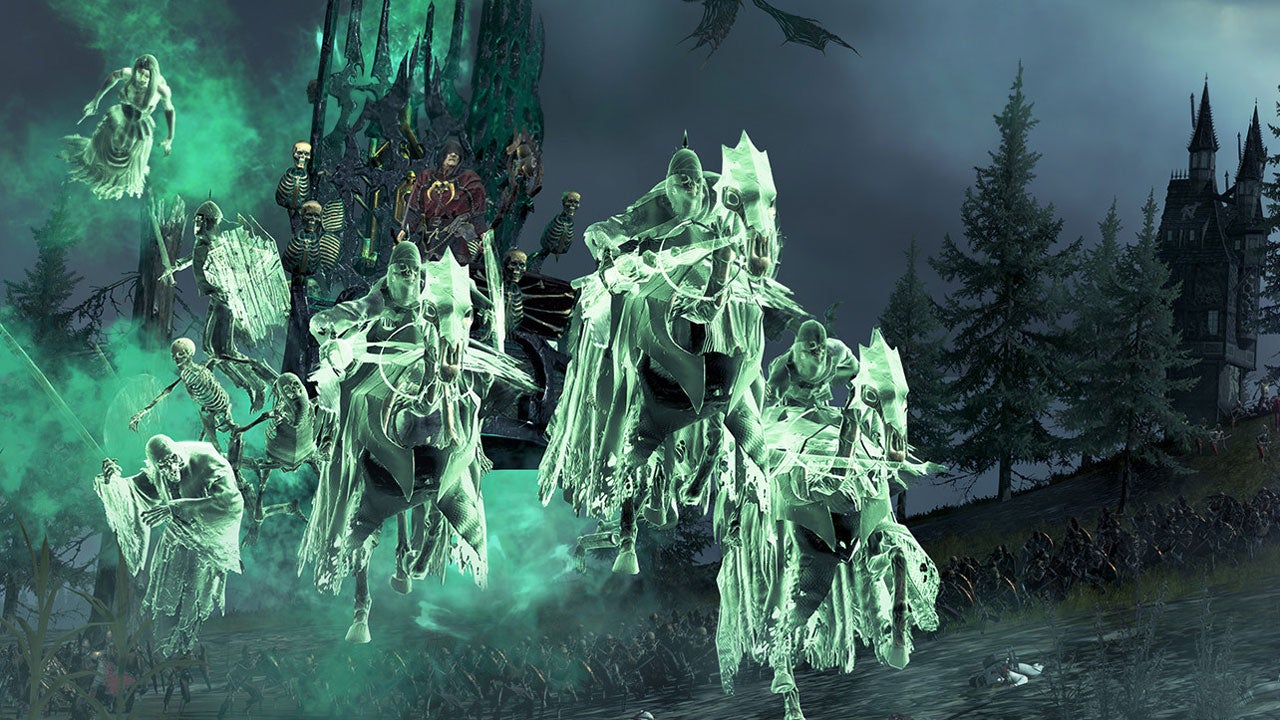 Is that a - ghost bus? Why didn't anyone tell me Warhammer had ghost buses?
Total War: Warhammer is getting a second Lord Pack, following on from Call of the Beastmen.
There was a time not to long ago when Total War DLC trailers were, well, pretty dull; there's not much you can do to spruce up another Celtic tribe or minor Sengoku clan, really.
But Warhammer is such a bonkers setting that all the Creative Assembly has to do is lovingly recreate some of the more interesting units and bam, there's a winner. Just look at The Grim and The Grave in the trailer above. You can't tell me you don't want to unleash that ghost bus on your enemies. I don't even care what it does. Ghost buses make Total War: Warhammer the strategy game of the century in my opinion.
Total War: Warhammer - The Grim and The Grave arrives on Steam on September 8 for $8. It adds two new legendary lords with quest chains, magic items and skill trees; two new lord types (Strigoi Ghoul King and Arch Lector); five all-new units and numerous variants; and 18 elite regiments of renown. Whether you buy in or not, everyone gets one free legendary lord (Vlad von Carstein) and five new battle maps, which is lovely.
"The first – and arguably greatest – of the Vampire Counts is a nigh-unrivalled practitioner of the Lore of Vampires, granting Vanguard Deployment to all units under his command, whose thirst for the throne of the Empire rivals even that of Mannfred himself," Creative Assembly said of von Carstein.