Just Cause 4 is now leaking screenshots as well
After accidentally revealing its existence on Steam, Just Cause 4 is now leaking a ton of screenshots.
I don't want to give everything away, but I think Square Enix might announce Just Cause 4 at E3. First someone pressed a button too early and launched the game's Steam page. What's more, all kinds of screenshots have been posted at GamePro.de (via Gematsu).
The screenshots certainly have the Just Cause look, along with the expected graphical upgrades, explosions, and gliding systems. What's different is a new emphasis on weather systems. Several images feature tornadoes and lightning storms that could disrupt both Rico and his opponents.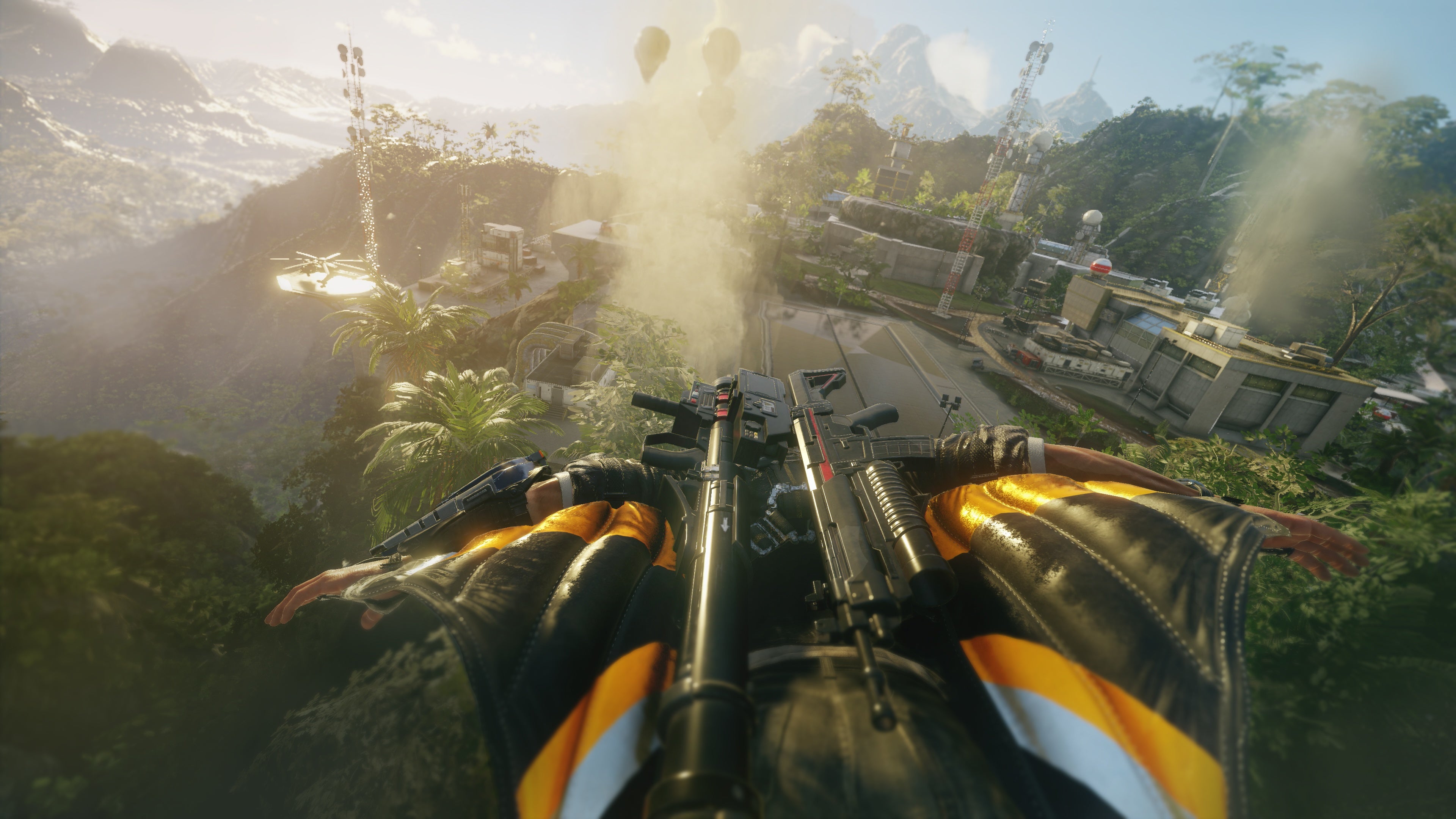 If Just Cause 4 is being announced at E3, the news should drop during Square Enix's conference on June 11 at 1pm EST. It's a pretty safe bet to say Rico's adventures will continue sometime in the next year.