Just Cause 2: Built-in video capture to ship exclusively on PS3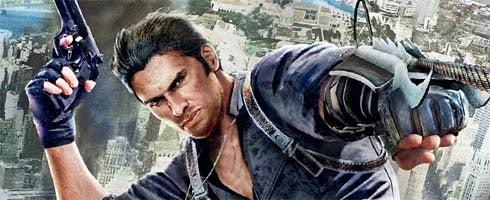 Square has announced that Just Cause 2 will ship with a built-in video capture feature exclusive to PS3, allowing players to upload clips of their death-defying antics and post 'em on YouTube.
By activating Just Cause 2's video capture feature, players will be able to automatically record the last 30 seconds of gameplay directly to their PS3 hard drive then upload to YouTube for all the world to critique at will.
Show the world how good you are at base jumping, throwing yourself from a jet fighter, parachuting off a cliff onto a helicopter - anything you can think of.
Also available from the in-game menu is a 10 minute capture feature which allows players to create more "detailed and planned presentations".
Gamers will be able to capture and share in-game mission walkthroughs, create online speed-run competitions, direct their own "South East Asian-inspired Machinima" and more, with the best YouTube videos linked from the official website, allowing users to vote on their favorites. Prizes will be awarded for the "best of the best".
Game's out for PS3, 360, and PC March 23 and 26 in North America and Europe, respectively.
The latest video for the action game was released earlier in the week.