Jonathan Ross drops "October" release for Natal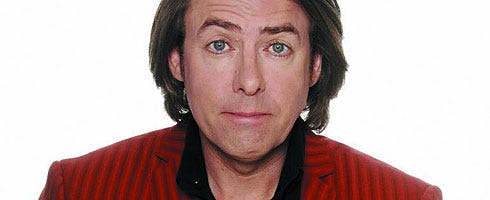 Dear manufacturers: let celebrity tweeters near your top secret projects and this is what happens.
As well as getting a play on Natal yesterday, UK celeb Jonathan Ross has apparently dropped something of a megaton about the 360 motion camera: it's release date.
As tweeted here:
OK. Before bed. Natal on X Box impressive. Not quite there yet i think but tye have til october and if they get it right...skys the limit.
October, eh? There's only one place that could have come from, and presumably it was Microsoft at the demo yesterday. Unless Wossy's just making things up, obviously.
Microsoft's never given a specific date for the peripheral's launch, other than later this year.
We've asked for comment.