Join Twitch in celebrating diversity on their platform with the TwitchUnity event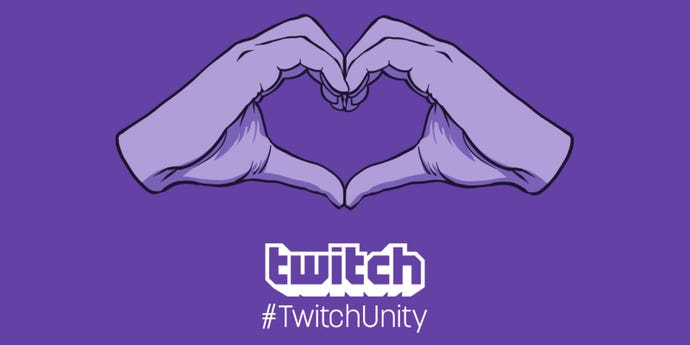 Mark your calendars for Twitch's upcoming inclusivity and diversity day.
TwitchUnity will celebrate the "inclusivity and diversity" of the platform's streams, chats, apps, and the community.
The site-wide holiday is planned for Friday May 26 and will be accompanied by a brand new global emote.
"On May 26th, we encourage you to spend some time on your stream or in uploads talking to your community about what TwitchUnity means to you...Tell us stories from your life on Twitch…or just share something from your heart about what it means to be a part of the Twitch community at large! "
If you want to show your participation, you can set your stream to broadcast to the TwitchUnity Community. There's also a bunch of free graphics you can download to use with your own.
A special edition TwitchUnity t-shirt is available to buy until May 25, so act quickly if you want to grab one for the celebrations.
"Don't forget to drop lots of TwitchUnity emotes in every chat you visit, that day and into the future, in order to spread the message of inclusion to everyone on Twitch."