Jim Sterling's site under attack after giving The Legend of Zelda: Breath of the Wild a 7/10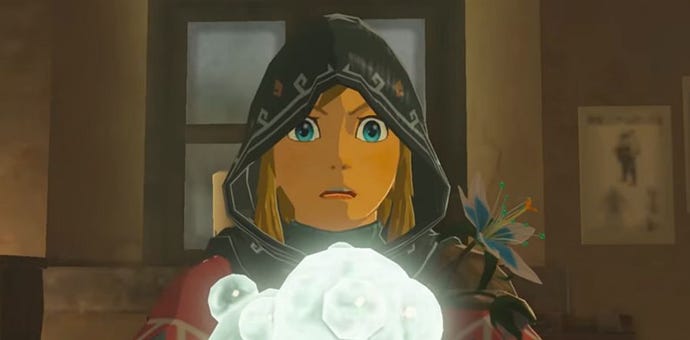 Jim f*cking Sterling's The Legend of Zelda: Breath of the Wild review has ruffled feathers.
Update: Jim's used his latest Jimquisition video to go deeper on his issues with weapon durability. Oh, and answer some of his more vocal, nasty, childish and cry-baby critics. Fair play, dude.
Original story: The Legend of Zelda: Breath of the Wild released just over a week ago to positively glowing reviews, and we thought it was pretty gosh darn good ourselves.
It garnered a perfect score from Famitsu and Edge, and earned the title of one of the best-reviewed games of all time, sharing joint second place with four other titles that scored 98.
But the score has veered off to a 97 and it appears that some people are holding Jim Sterling responsible, after he published his review giving the game a 7/10.
"At its absolute best, Breath of the Wild offers some of the most absorbing experiences a Zelda game ever has," reads the Metacritic blurb.
"Unfortunately, it makes you work harder for it than you should, buried as it is under a pile of small but constant irritations that collaborate to form a thick crust of frustration around a delectable center.
"Breath of the Wild is a delightful adventure, one that tries its utmost to be as big a pain in the arse as possible."
This has apparently resulted in Sterling's website getting DDoS'd, as he shared on Twitter yesterday.
Support is telling me the site's being DDoS'd again. I guess the Zelda hypesters couldn't let No Man's Sky's zealots outdo them.

— Jim RESISTerling (@JimSterling) March 12, 2017
It's also resulted in predictable nastiness, and theories that Sterling is reaping his revenge on Nintendo after some issues with copyright claims on his videos.
Sterling highlights one comment in particular as an example of the types of responses he's been getting, in addition to the more pithy "Drink bleach," comments.
This is just... beyond there. Persuasion capital? No longer tied for best rated game? What even IS this person? pic.twitter.com/A5JLL5UYGB

— Jim RESISTerling (@JimSterling) March 12, 2017
Either Jim Sterling and "his close friend Slant magazine" are conspiring to drag down Metacritic scores by one point, or they just had a different opinion to the other critics.
Either way, it doesn't stop you from having a whale of a time with the game, and those of you who aren't feeling the hype don't have to play it.
Can't we all just get along?
Let us know what you think about Nintendo's debut title for the Switch in the comments below.