It's easy to mistake parts of this F1 2014 video for the real deal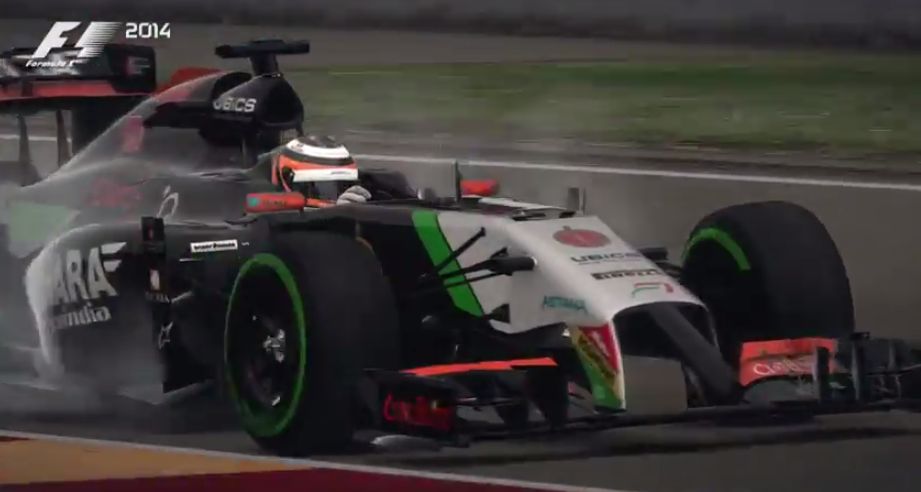 An new hot lap video for F1 2014 showing Force India's Nico Hülkenberg flying around the Circuit de Spa-Francorchamps in his Sauber C32 has been released.
At least I think that's what he still drives, as I'm not up to speed on Formula One racing.
Anyway, there's times in the video when it's hard to discern whether you are looking at a real driver behind the wheel, or a video game.
What with the clarity of the cock-pit view and the rain splatter on the screen, it looks rather authentic.
F1 2014 is out on PC, PS3 and Xbox 360 and PC on October 17.