Is inXile going to make a new isometric Fallout?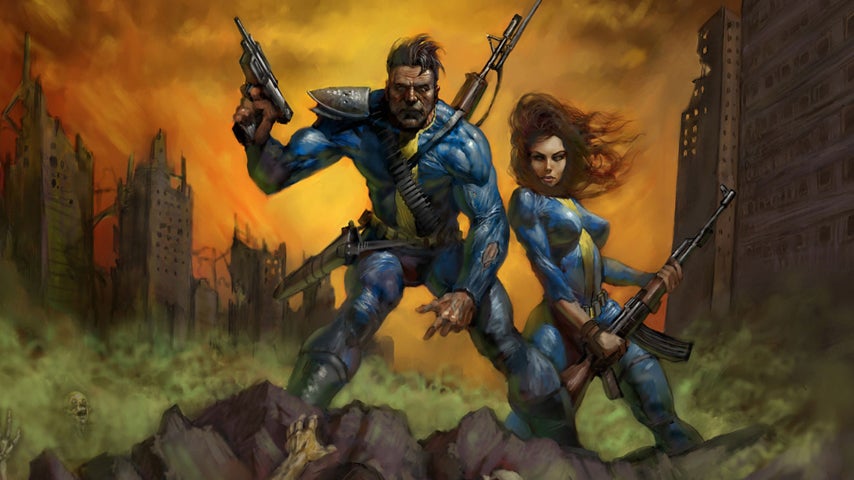 I don't want to alarm you, but inXile has done something suggestive of a new isometric Fallout sequel.
Fallout 3 wasn't always the Bethesda first-person shooter we know. Way back in the Interplay days, a new isometric sequel to Fallout 2 was in the works, known by the code name Van Buren.
The project was cancelled, Bethesda bought the property, and the rest is award-winning, blockbuster-sales history.
But now, as spotted by RPG Codex, inXile Entertainment has filed a trademark for Van Buren - or rather Roxy Friday has, but as this is the company which filed the trademarks for Torment: Tides of Numenera, we're pretty confident in the connection.
Since inXile is the team behind Wasteland 2 and staffed by some former members of Interplay, notably Brian Fargo, this is pretty interesting. We might dismiss it as the usual safety net legal wrangling, if not for the fact that the developer recently teased a new project: a "passionately demanded" RPG.
Now, slot all this into your brain alongside the success of Wasteland 2 and Bethesda's willingness to bring other developers on board the Fallout brand, as with Obsidian and Fallout: New Vegas, and you have a world view in which a new isometric Fallout game could be coming to us from inXile Entertainment. Heck, the team might even have access to the original Van Buren assets and design documents, in order to finish it off for release.
Mind. Blown.
This is all hypothetical of course, especially as inXile has also trademarked Meantime, a code name for the original sequel to Wasteland which never made it off the ground. Surely that means this is all just defensive posturing! Surely inXile couldn't be resurrecting both cancelled games!
@RPGCodex The codex investigative unit strikes again.

— Brian Fargo (@BrianFargo) December 6, 2014
Oh. Oh. Oh my gosh.
Thanks, PC Gamer.