Apex Legends Iron Crown Collection Event with Solos Mode kicks off today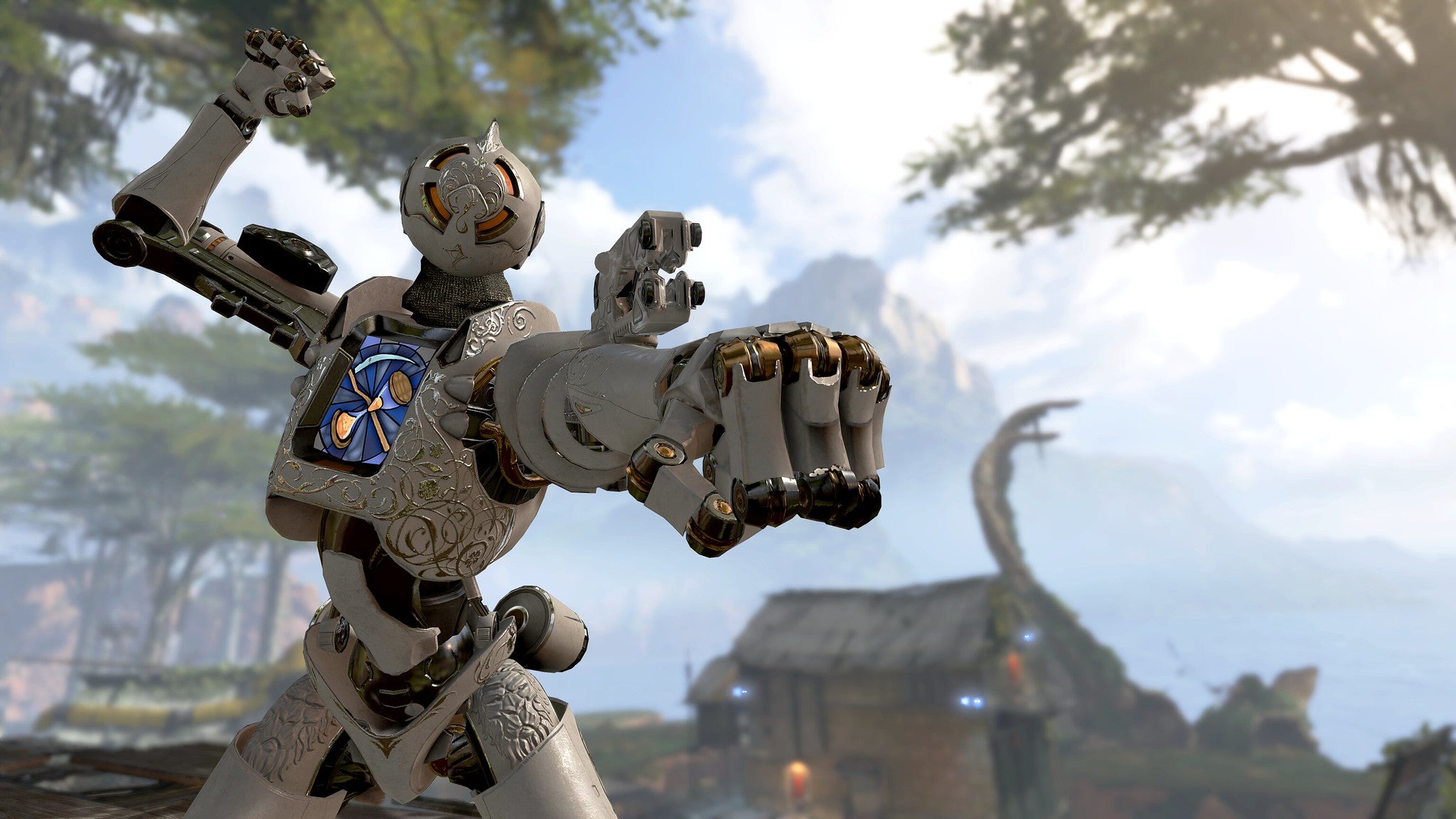 The Apex Legends Iron Crown Collection Event, which includes the limited-time Solos Mode, kicks off today.
The Apex Legends limited time mode Solos was first teased by Respawn Entertainment a couple weeks ago. The mode is part of the Iron Crown Collection Event which starts today.
Solos basically has 60 players going at it in a free-for-all battle royale. So instead of working with others for a common objective, you're going about it solo.
It's possible Solos Mode could remain in the game, but that's not the case at the moment. According to Respawn,"it's too early to say whether Solos will be permanent or not," but it will be keeping an eye on things to "watch and see what happens."
Here's what's included in Iron Crown Collection Event:
Limited-Time Mode – Solos
Octane Town Takeover
Double XP for Top 5 and Wins Weekend
A special Iron Crown Collection Pack and Iron Crown Event Store - With Bloodhound Heirloom Set Preview
Exclusive event challenges with free loot
Players will find a bit of remodeling has occurred in Kings Canyon with Octane Town Takeover. There's now a jump pad course and Ring of Fire. This change will remain part of Kings Canyon even after the event ends, and if the community enjoys this character-specific takeover, the team will look into adding more in the future.
The team also provided odds on the themed, limited-time items to be found in the Iron Crown Collection Pack. You will have a 50% chance to receive an Epic item and a 50% chance at a Legendary item from a set of 24 themed items. The packs will not include common, rare, or duplicate items. This means if you unlock all 12 Epics and still have items remaining, "you're guaranteed a Legendary on every future Iron Crown Collection Pack opening."
You can also expect a new event currency during the event called Crowns. These are earned through challenges and received from Iron Crown Collection Packs. Spend these through the new limited-time event store to unlock Event-Limited Rare, Epic, and Legendary content. After the event is over, all unspent Crowns will convert to Crafting Metals.
If you happen to unlock all 24 Iron Crown Collection Pack items, you'll get Bloodhound's Heirloom Set with Apex Coins. The Bloodhound Heirloom Set will enter the standard bonus pool after the Iron Crown Preview Event ends.
You can read up on more regarding the Iron Crown Collection Event through the official blog post.
The event will last for two weeks.