It looks like inXile's next game is going to be an FPS RPG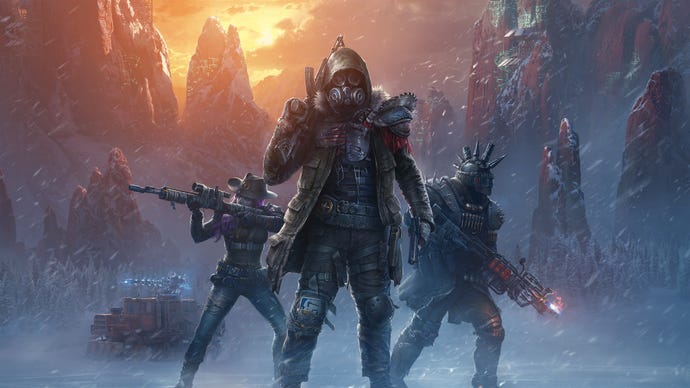 inXile Entertainment, the development studio behind the Wasteland series and Torment: Tides of Numenera, has teased its next game as an FPS RPG.
The studio dropped a hint about its next project in a reply to an Xbox tweet yesterday. The Xbox account asked "What kind of game should I play next?" to which inXile replied "Pulled NEW + FPS + RPG."
It's certainly not the most robust tease in the world, but it gives us some insight into what the studio's first Unreal Engine 5 game will be like. InXile was acquired by Microsoft in 2018 alongside Obsidian, so it's safe to say the title will be an Xbox console exclusive when it appears.
When may we hear more about whatever the Microsoft studio has got cooking? Well, given the timing of this sort-of teaser, it stands to reason that we may hear more about the game during E3 2021.
inXile has previously shipped smaller-scale releases, but now that it's publishing games under the Microsoft umbrella, we may see something slightly bigger in scale from the studio.
We've yet to see what Unreal 5 is really capable of, but we do know The Coalition is also using the tech to develop its next game(s). Does this point to a broader trend of Microsoft studios using the Epic engine? It certainly seems to be the case.
This also isn't the only first-person RPG in the works at Microsoft, as sister studio Obsidian is, too, working on Avowed.
If you want to get a taste of what inExile projects feel like, Wasteland 3 is available now on Xbox One and PC, via Xbox Game Pass. Its first expansion, The Battle of Steeltown, launches June 3.