Inversion announced, developed by TimeShift's Saber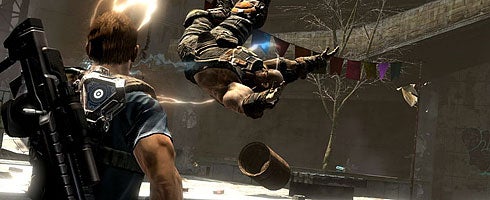 Namco and TimeShift developer Saber Interactive have announced Inversion, a third-person shooter featuring the ability to reverse gravity.
Sounds funky. The game takes place during an alien invasion that sounds pretty much like an excuse to be able to spin the environment around a lot with pockets of funny gravity stuff. Call us cynical.
Joystiq has more. And some shots. It's out next year for PS3 and 360.