Insurgency: Sandstorm - beta times, how to get in, maps, modes and everything else you need to know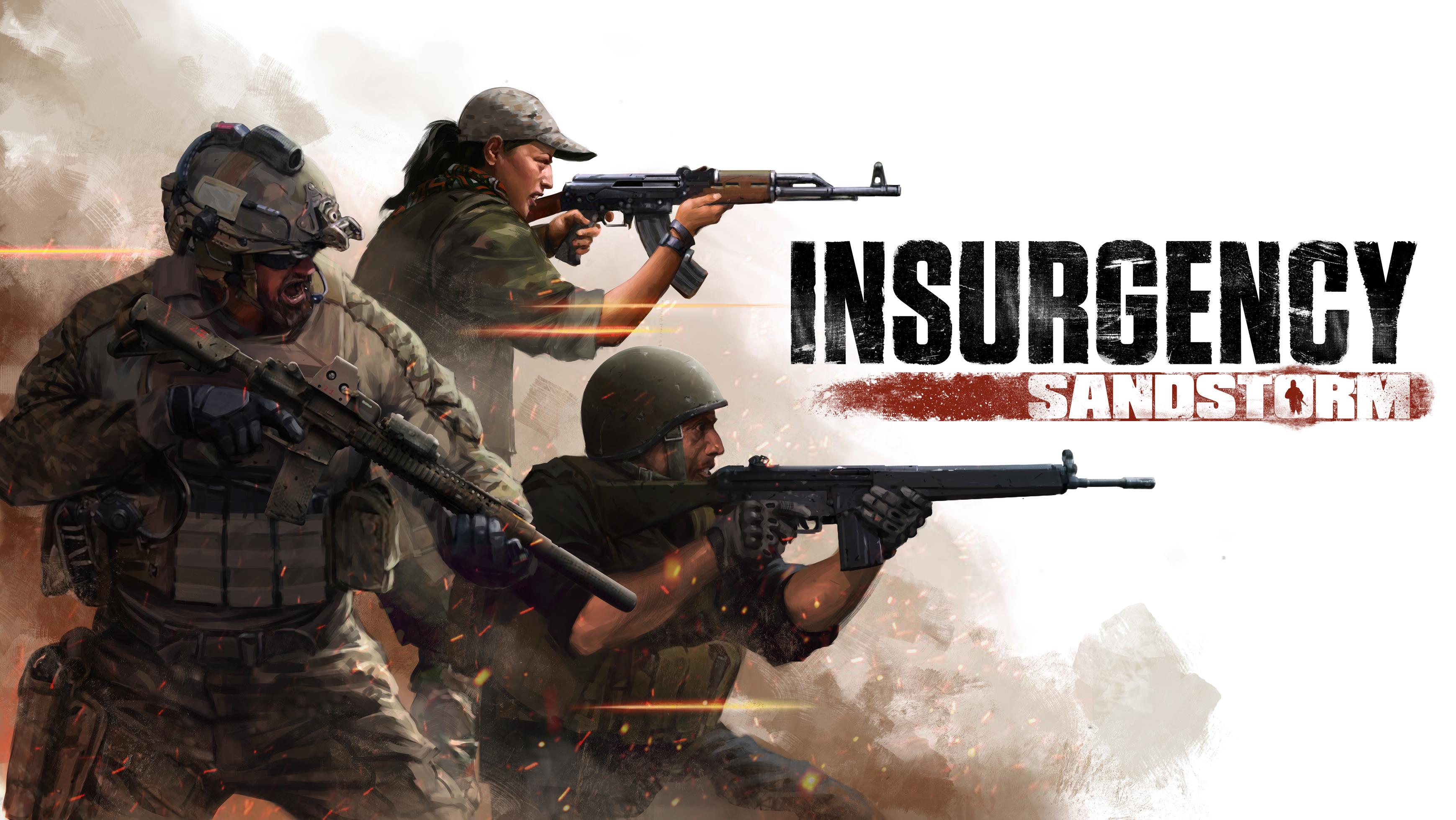 Insurgency: Sandstorm Beta 2 is live. We've gathered all the details we know about it and the previous tester in one place.
What is it?
Insurgency: Sandstorm is the followup to the popular indie, modern-day tactical shooter Insurgency by New World Interactive. The original game, which itself came from a Source mod, ended up using Valve's Source Engine once again when it went standalone.
The sequel, Insurgency: Sandstorm, is instead built on Epic's Unreal Engine 4. This not only allows New World to create a more graphically impressive game, it also makes it easier to expand on some of the gameplay mechanics from the original. Maps will be bigger, and Day of Infamy's fire support feature is being expanded for Sandstorm.
In the lead-up to Insurgency: Sandstorm's PC release in September, ran a couple of closed alpha rounds. The first pre-order beta test was held earlier in August, and pre-order Beta 2 kicked off on August 217
When do the Insurgency: Sandstorm betas start?
So far, New World has confirmed that two beta phases will be taking place for Insurgency: Sandstorm. The first of which, simply called Beta 1, took place earlier this month.
The second pre-order beta started earlier this week on Monday, August 27 and remains open until September 18. As with Beta 1, players will be going hands-on with a host of new content to test out the game for themselves.
Who can get into the Insurgency: Sandstorm betas?
The Insurgency: Sandstorm betas are exclusive to pre-order customers. The only guaranteed way of getting access is to pre-order the game on Steam, which automatically makes the beta available in your Steam library when it goes live.
If you pre-order Insurgency: Sandstorm now, you'll be able to join Beta 2.
Fortunately, owners of the original Insurgency on Steam can get Sandstorm for 20% off, or $24/£24/€27. That's 10% off for pre-ordering, and another 10% off as a loyalty discount. Do bear in mind, however, that the loyalty discount is only available until the end of the year.
So far, New World did not say if it'll be distributing beta keys through official channels or other websites. We'll keep you updated if other means of getting into the beta are announced.
Is Insurgency: Sandstorm getting a beta on PS4 or Xbox One?
New World Interactive is working on PS4, and Xbox One versions of Insurgency: Sandstorm, but the two were recently delayed to 2019. The upcoming beta rounds, at least the ones taking place in 2018, are exclusive to PC.
With that said, it's very possible the developer will be hosting one or more betas on PS4, and Xbox One in 2019 closer to the console launch. This is the studio's first console project, after all, so a beta or two won't hurt. As soon as we have those details, you'll be the first to know.
What kind of content can we expect in the Insurgency: Sandstorm betas?
For Insurgency: Sandstorm Beta 1, players were given four game modes playable which were playable on three of the game's maps: Firefight, Push, Checkpoint, and Skirmish. Some of these modes will be familiar to Insurgency players.
The three maps are Refinery, Hideout, and Farmhouse.
Certain modes are playable against AI, while others are strictly PvP. This is good news because it means you'll be able to hone your skills and explore the maps before going head to head with other players.
For Beta 2, all content from the first beta will return. New World will also be expanding it to include two more maps, bringing the total of playable maps to five. The additional maps are Crossing and Summit.
Expect this one to more closely resemble the launch version, as far as content, the developer will continue working on fixing last-minute bugs and issues. You can have a look at the Beta 2 changelog through here.
Will progress in any of the Insurgency: Sandstorm betas carry over to the full version?
No, player progress will be wiped at the end of both betas. It won't carry over between the two betas, or from the second one to launch.
Do the Insurgency: Sandstorm betas come with an NDA?
NDA, or non-disclosure agreement, is a document that usually comes with closed and limited betas and alphas. It essentially prevents participants from sharing videos, screenshots etc. or talking about their experience.
Like Beat 1, Insurgency: Sandstorm Beta 2 has no NDA in place. This is great news for those who won't be able to jump in themselves as it means there's going to be plenty of streams, gameplay and GIFs all over the internet.
Insurgency: Sandstorm releases September 18 on PC. PS4, and Xbox One follow sometime in 2019.