Inside, Limbo developer Playdead teases a new project, which looks a little bit science fiction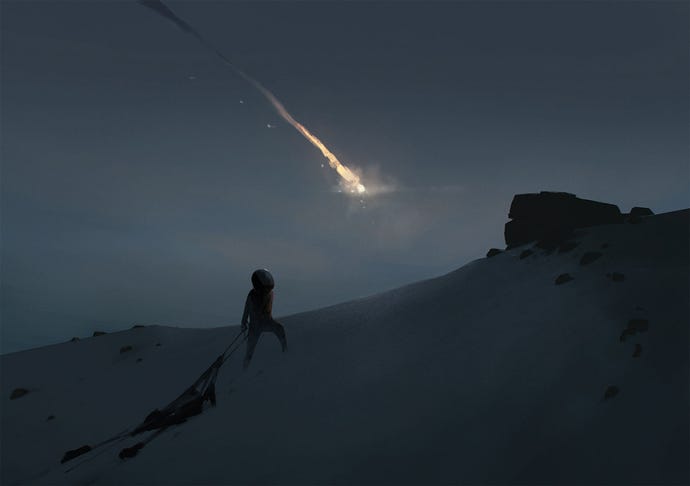 Whatever it is Playdead, we'll play the heck out of it.
Thanks for your warm reception of INSIDE. Since release, Playdead founder Arnt Jensen and the team have been working on the next adventure. pic.twitter.com/RfejnH39mR

— Playdead (@Playdead) January 20, 2017
Inside and Limbo developer Playdead has begun teasing a new project. This unknown game will be Playdead's third.
Apparently in the works since Inside shipped, the untitled project has a little bit of a science fiction feel, showing a figure which may be wearing some sort of environmental suit and dragging what looks like a used parachute, as something burns through the atmosphere above.
Since Inside and Limbo both won awards, sold strongly and were critical darlings, you'd be forgiven for opening your wallet immediately. Don't get too excited: it took Playdead six years to bring Inside to market (admittedly, that's because Inside is practically perfect).
So why tease now? It's possible it's a bit of soft PR management, as reports broke last week that co-founder Dino Patti had been forced out of the indie company, leaving some fans wondering whether the small team were in some sort of trouble. Gamasutra has a good summary if you're keen.
Founded in 2006, Playdead is a Danish indie headquartered in Copenhagen. Although it has just two games under its belt, they're both winners; Limbo and Inside hold Metacritic averages between 85 and 92 across all formats.