Innovation, new IP, and putting creators first: how PS4 and PlayStation VR defy end-of-generation trends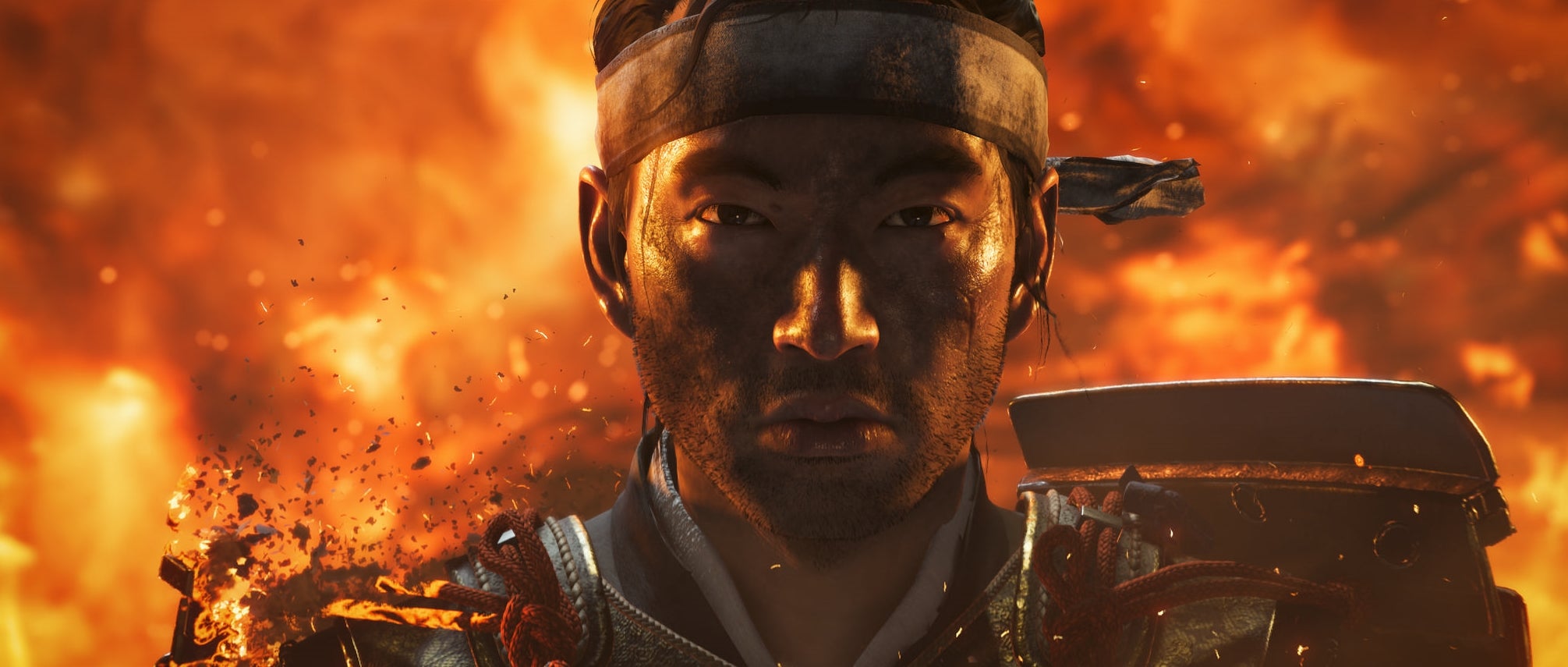 PS4 is looking stronger than ever. The future is bright for Sony's flourishing platform.
At four years old, the PS4 is no longer new-gen. Even should it last the seven years the PS3 managed, we're more than half way through and on the downhill slope. The conversations about new-gen hardware have started, and our spider-senses are tingling.
Perhaps the reason it feels like the end of a generation is looming is the increasing conservatism of big publishers. New IP is few and far between, releases are spacing out, innovation has taken a distant back seat to reliable old formulas, and everyone's doing whatever they can to squeeze as much cash as possible out of every weighty blockbuster. Even as consumer backlash builds, Microsoft, EA, Activision, Take Two and Ubisoft are making out like bandits by churning out well-established franchises transformed into connected experiences riddled with RNG loot boxes and microtransactions.
Somehow, in this climate, PlayStation's publishing arm is still doing what it's always done: pushing out beautiful, diverse and frequently single-player experiences, backing new properties, and monetising via the now old fashioned "buy a game and some DLC" model. In defiance of late generational traditions, PlayStation has a line-up of brand new properties inbound.
We spoke to Michael Denny, senior vice president of SEC Worldwide Studios and head of its European operations,
VG247: Sony doesn't seem to be pushing RNG-based loot boxes and microtransactions the way everyone else is. Are you going to? If not, why not?
Michael Denny: In my role at Worldwide Studios what I focus on is trying to provide high quality innovative software and to help make PlayStation the best place to play, so in doing that, in terms of what I'm involved in, is encouraging all the great talented teams we have in Europe and throughout the world to make the best games they can - without getting involved in debates on the best way to monetise them.
So you're purely focused on the creative side?
First and foremost we focus on the creative side and trying to make the best games we can possibly make to make PlayStation a great place to play.
What's Sony's goal in choosing what games to greenlight and fund?
We always want to offer as much choice and as much diversity, as many different types of games as possible, to the PlayStation community. At Worldwide Studios, we really invest in and believe in the people we work with. We like them to come up with the creative ideas and the decisions for what they want to make, because we believe that when studios are passionate about what they want to make, we're going to get the best games.
So those decisions are studio driven, not top down.
Absolutely. I think Worldwide Studios has always operated in that way. We want to encourage studios to come up with exciting, innovative, great, high quality ideas.
A great example of that would be Guerrilla Games. They had great success with Killzone in the shooter space, but really took the decision that they wanted to try something different. And it wasn't just a new IP – it was going into a new genre for them in terms of an open world action RPG. And the results have been fantastic – we couldn't be happier with Horizon Zero Dawn.
I was going to ask about Horizon Zero Dawn because that was such an astonishing pivot. On its very first go not just with a new genre but also new technology and a new franchise, Guerrilla hit a real top tier level of success that we would normally only see in maybe the second or third entry in a series.
Have you ever seen a team pull something like that off before, in your career? And just how big of a gamble was that for Sony to say yeah, go ahead, take the time and the money and do it?
I agree, it was amazing what the studio did - but it all started with the studio having a real belief and passion as to what they could do, and also lots of talented [people] who could pull it off.
The planning for Horizon Zero Dawn started a long time ago, while the team were still working on Killzone: Shadow Fall, and I think when a studio wants to do something like that, what's really smart about it is they allowed themselves a very long pre-production period and a long prototyping period, so that they could get to proofs of concepts of all the parts of the game early and working and playable, which meant that we could user test and make sure that the core combat systems, the core elements of the game were really there before we ramped up into production.
No, I think we could tell once we had it playable, once we had a solid vision for the open world, that it was going to be stunning and spectacular. For me one of the real strengths of the game is that it's a world you want to be in and spend time in. It was great to see that game come out.
From what you said it makes it sounds like you were extremely confident in it all along, and thought it was a very safe bet and not a gamble at all. Is that right?
Trying anything new is always a big challenge, but I think it's a challenge that Worldwide Studios always wants to take on. We'll always want to back it. We see our fans out there always want to see new things.
It's interesting that at this stage in the life cycle we've got big new IPs, triple A IPs, to come, with Ghost of Tsushima, and games like Days Gone as well. We'll always back new IP. But what we'll say is well, we're gonna be smart about how we develop those games and make sure we have a strong pre-production process and really prove out the key elements of those games along the way. But doing new IPs and trying to create new genres is something we'll always back.
Is Worldwide Studios pushing into regions where there isn't a strong existing tradition of games development? Like developing countries, where there's maybe a strong pool of talent but not necessarily the structure in place to get those people working in the triple-A space.
We're very open to studios who want to pitch to us on any level. We don't only do triple-A. We were talking about Concrete Genie before – a beautiful new game from PixelOpus following on from Entwined. One area we're looking at a number of studios in, and just had a VR launch from with Stifled, is China.
We're always open minded at Worldwide Studios – but also from our third-party relations and strategic content arms - to help studios that want to develop for a PlayStation format.
In your role at SIE Europe, you're in charge of Guerrilla, Guerrilla Cambridge, London Studio, Manchester Studio, Media Molecule and XDEV – but do you also work with the Japanese and US teams?
Those are the studios I work closely with and all the time in Europe, but one of the exciting parts of my job is that I'm privileged to be part of Worldwide Studios management team as well, so Scott Rhode is my counterpart in the US and Allan Becker is in Japan, and we work closely together and it's fantastic to share what we're working on at the different studios. It's part of what we do. We like to get together as many teams as possible and share on a regular basis.
One of the reasons I love PlayStation is because of the diversity of experiences it offers, and it sounds like Worldwide Studios is very proud of being part of making that happen. One of the most perfect illustrations of PlayStation diversity is the PSOne era, where it was like a Wild West of experimentation. With development budgets what they are these days, are we ever gonna see that intense proliferation of new genres and new ideas again?
I think we're seeing it now, on PlayStationVR. It's such a new and exciting format. It changes perspective massively. All our creators who get to develop on the medium are really excelling, and looking to do different things.
I think we're still at a point in PlayStationVR where a lot of studios are learning. Sometimes we have things that we think are absolutely gonna work perfectly and that doesn't prove to be the case – and the other way round, sometimes we aren't expecting to work really come off well on the format. It's interesting working with London Studio, who had the launch title VR Worlds and have now announced their latest game Blood and Truth, which we're calling a triple-A game for VR from the ground up, really trying to take the action adventure genre and reinterpret it for VR, putting the player at the centre of the action.
So really exciting stuff going on in VR, and all sorts of studios are always trying their best, trying to innovate, within Worldwide Studios. I look at a project like Dreams that makes me smile every time I think about it, it's just so exciting. That project is insanely ambitious and we can't wait to talk about that game and talk about it more in the coming months.
Dream is going to be on show at PlayStation Experience next month, right? We'll finally get to learn more about that.
That's right. It's gonna be an exciting time for Media Molecule.