Injustice 2 announced, features character customisation and gear unlocks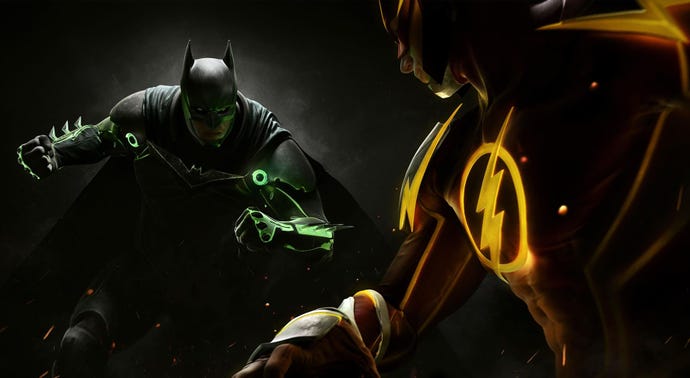 For the first time, Injustice 2 will allow players to earn gear and customise the various DC Super Heroes and Super Villains.
As you've probably already seen from the stellar reveal trailer, Injustice 2 is happening. On top of being a direct sequel to Gods Among Us, Injustice 2 breaks new grounds for the series and fighting games in general.
For starters, the game features the biggest DC roster ever in a fighting game, including Supergirl, Gorilla Grodd, and Atrocitus, as well as the usual suspects.
Gameplay-wise, Injustice 2 allows players, for the first time, to earn gear and change how characters look. More interestingly, the announcement makes mention of being in control the way characters fight. The gear part makes it sound like it will affect fighters powers, though it remains to be seen.
You can clearly see from the trailer how the heroes are adapting to new dangers with the help of various bits armour, and this could be our first look at what some of them may end up looking like in game.
There's also mention of arenas with an "evolved scale" that take place across locations such as Metropolis, Gotham City, and Atlantis.
In terms of story, Batman and co are still working against those who want to restore Superman's regime. The press release makes mention of "a new threat" that puts the planet's existence at risk.
If you download the Injustice: Gods Among Us mobile game, you'll unlock the Injustice 2 versions of Superman and Aquaman through new Challenge Modes.
Injustice 2 is out sometime in 2017 on PlayStation 4 and Xbox One. A PC version has not been announced.