Indie game on XBL wants to help you learn how to talk to girls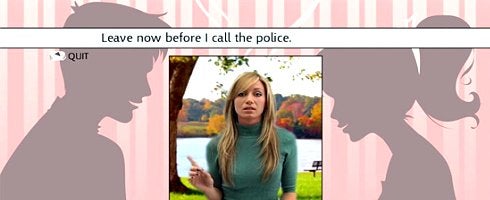 There's a new game on Xbox Live that will teach you how to chat up the ladies for 80 MS Points ($1).
Titled, Don't Be Nervous Talking 2 Girls, it's a cross between a sim game and what Siliconera calls "edutainment".
Created by Silver Dollar Games and containing the tagline: "Are you nervous talking to girls? All you need is practice," it plays outs sort of like a visual novel and, apparently, the game is over when the gal finds you so creepy she threatens to call the law on you.
We honestly don't know what to say about this, other than, well nothing really. Only know we laughed a bit.
More through the link.
Thanks, Mike.