Indie Dev Survey: The Creators of What Remains of Edith Finch and More Share Their Hopes for 2018
From Getting Over It With Bennett Foddy to Dream Daddy, here's what indie game creators who made a splash in 2017 look forward to in 2018.

This article first appeared on USgamer, a partner publication of VG247. Some content, such as this article, has been migrated to VG247 for posterity after USgamer's closure - but it has not been edited or further vetted by the VG247 team.
Dadbod romances. Interactive Alan Watts lectures. Morgue simulators. What must be like the 30th Fire Pro Wrestling game. A nude man in a cauldron with a hammer.
2017 was non-stop whiplash for games, each splash stranger and more unexpected than the last. With the word of mouth and distribution of games scrambled throughout rivers, streams, and platforms, the next big hit is anyone's guess. How do you make sense of the chaos, and how do you learn from what feels like endless surprises? Well, I decided to ask some game makers firsthand.
Strange times are exciting. Strange times are also absolutely nerve wracking. With this in mind, I created an extremely simple survey asking independent game makers who have made waves, big and small, over the last year about what they've taken away from their experiences and what they're looking forward to. From how it feels becoming an overnight Twitch sensation, how making a game about a house isn't like building one, to how publishing a non-game can still be trying.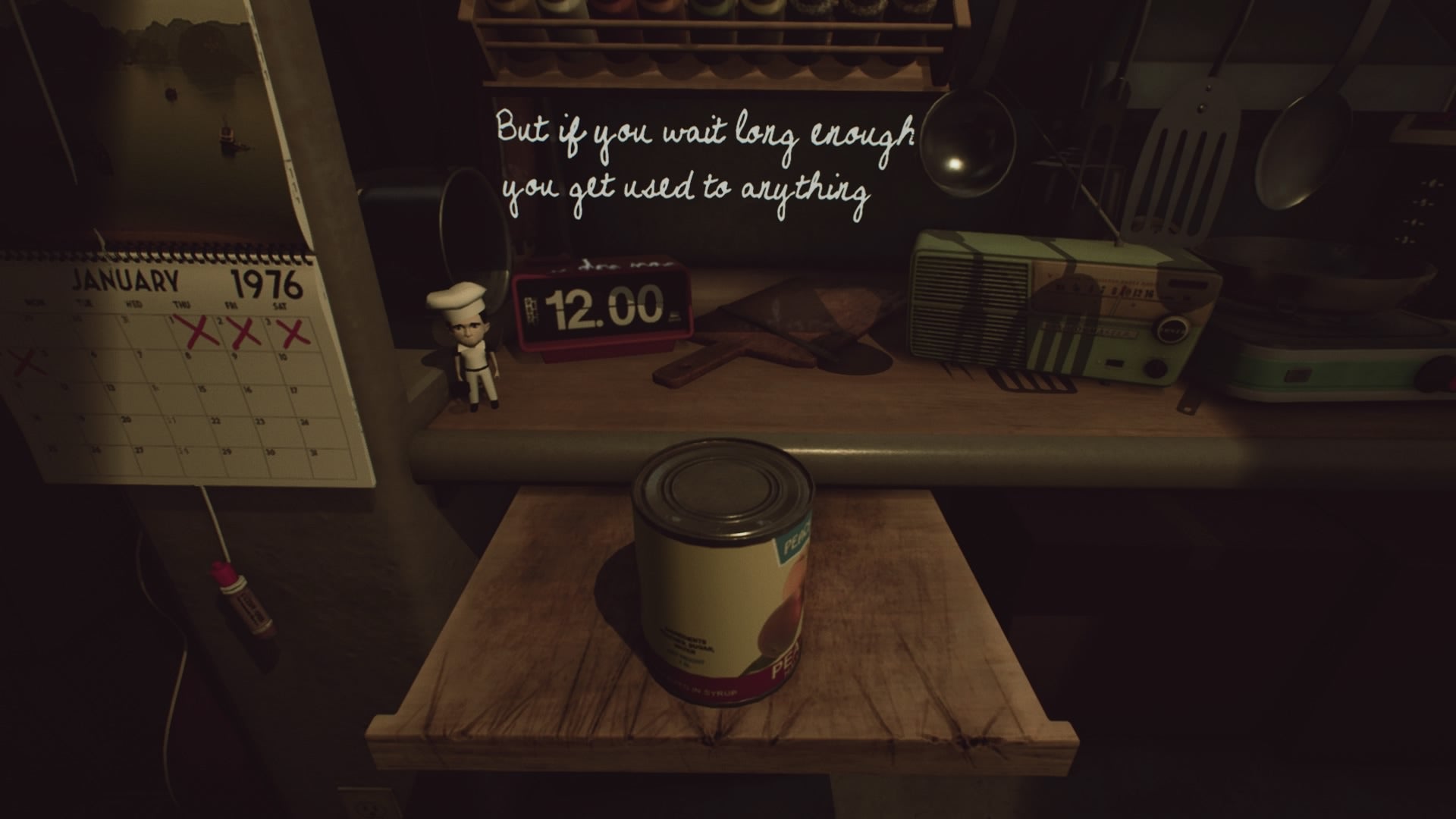 What Remains of Edith Finch
There have been many engaging stories since Gone Home, but none have felt like they've built on those foundations like What Remains of Edith Finch. A quiet tale of bizarre family misfortunes and a sprawling middle-class manor, Edith Finch is the first game that felt like I was simultaneously reading a short story (and not just because of the floating captions). It is also the first game distributed and published by Annapurna, the alternative film distributor. Ian Dallas is the creative director.
What have you learned from the release of What Remains of Edith Finch?
Ian Dallas: It's made me more humble about my ability to understand or control the final shape of the game. There's so much stuff in the game now that I look at it and I don't remember how or why it got in there, but I know the game wouldn't work without it. I look at making games now as less like building a house or a rocket and more like raising a child. It's a collective, grueling effort and there's a point where the game gets far enough along that it starts telling you what it wants. It's made me more optimistic about diving into a project without knowing exactly where it's headed, but trusting that if we're exploring something meaningful that we'll eventually converge on an experience that will be meaningful for players.
What would you like to see in 2018?
ID: I'd love to see more games from large teams that don't focus on combat. I just started taking a class on game animation and the lectures and work of other students has made me realize something: animation in games is almost entirely focused on people running and fighting. And those are beautiful and compelling subjects but in my dreams I'd go through 2018 playing strange and remarkable experiences without ever picking up a weapon. There's a very interesting world out there and I wish more games would explore it.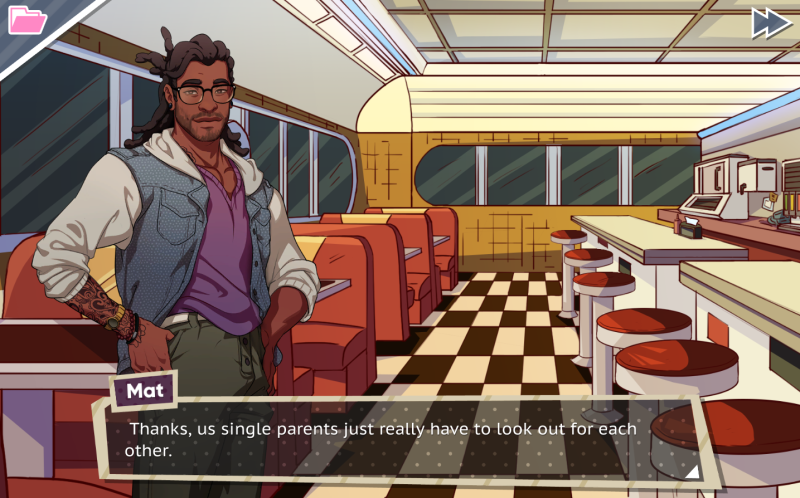 Dream Daddy: A Dad Dating Simulator
A cult western audience has long loved visual novels, games that thrived in Japan for decades, and in the last few years plenty have been made with them in mind. None have blown up quite like Dream Daddy, a dating sim that read the room and created a humorous, queer romance about all kinds of customizable cuddly father figures. Leighton Gray is the co-creator.
What have you learned from the release of Dream Daddy?
Leighton Gray: I've learned so much from the release of Dream Daddy! Even if you try to be super cognizant of it, scope creep will live up to its name. [Editor's note: "Scope creep" is when the scope of a project grows enormously and the developer behind it is biting off more than they can chew. As Leighton notes to us, "It genuinely does creep up on you."] Players really respond to sincerity and honesty in storytelling. Trying to read everything everyone says about you and your game is not only impossible but very ill-advised. And that positivity begets positivity, to name just a few.
What would you like to see in 2018?
LG: I would obviously really like to see more games with queer characters where we're allowed to just exist without it being a big deal, and I would like to see more dating sims in general because I think there's a lot of room for experimentation within the visual novel format. I've been particularly impressed lately with how games like Doki Doki Literature Club play with dating sim tropes.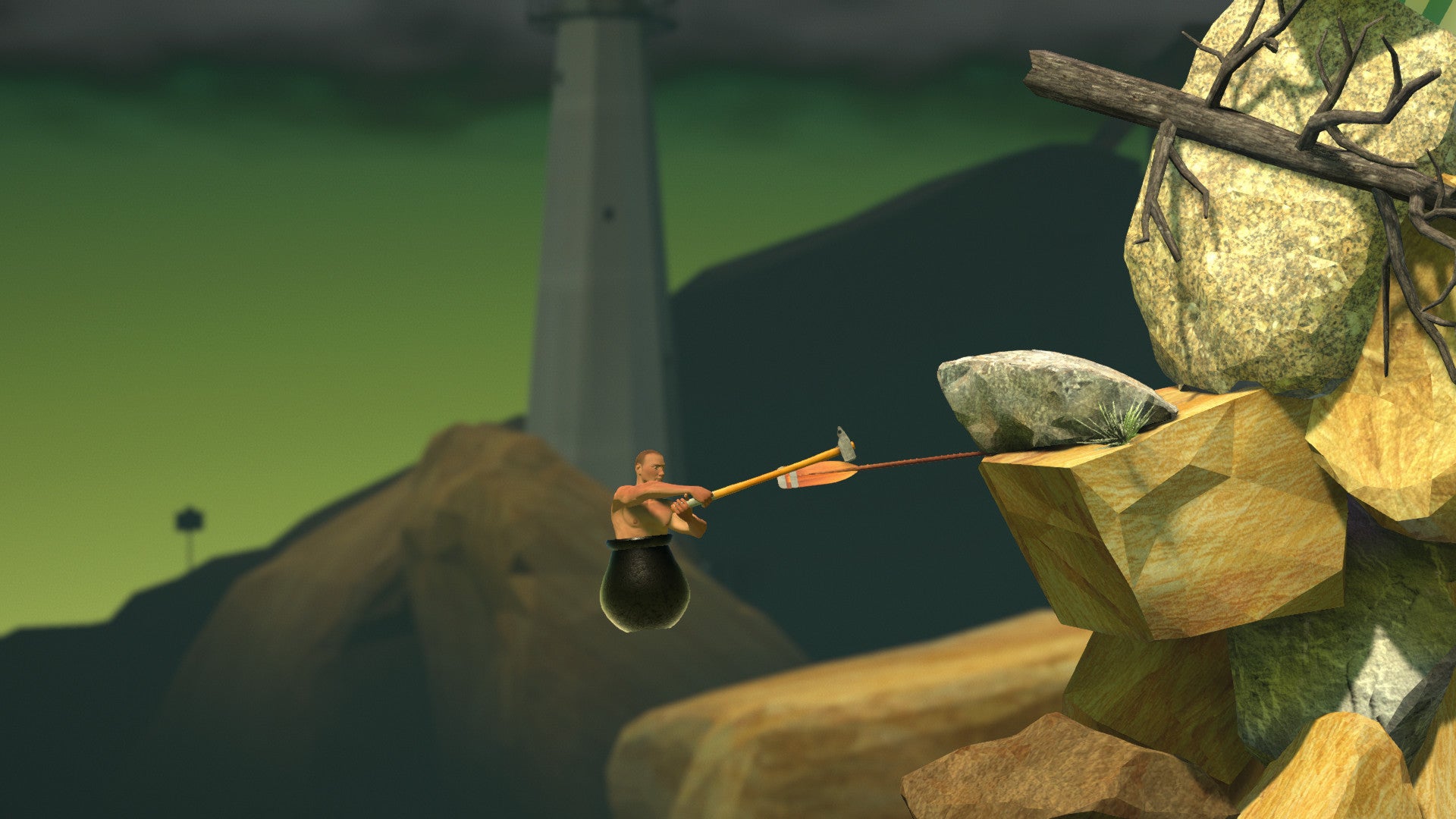 Getting Over It with Bennett Foddy
From the same sadist who gave the world QWOP comes a game designed to summon the frustration of a final product feeling lackluster to the first draft. You may zip up Getting Over It's mountain with beginner's luck, but recreating that stride after you fall (and you will fall) feels somehow out of reach. QWOP-level difficulty wasn't as much of a surprise compared to the reception, the cruel surrealist game about a nude cauldron man became a massive hit with streamers who love to yell. Bennett Foddy is the creator.
What have you learned from the release of Getting Over It?
Bennett Foddy: I've learned a lot, mostly about the nature of Twitch streams and YouTube Let's Plays. For example, I've noticed that people who watch the game get highly invested in situations where a streamer is almost-but-not-quite getting over an obstacle. It reminds me of YouTube's Marble Olympics, where millions of people get emotionally invested in which inanimate ball rolls to the bottom of a hill first. I feel like most designers (myself included) are not designing with this kind of experience in mind.
What would you like to see in 2018?
BF: You know, I like all kinds of video games. I like confessional visual novels and manshooters and walking simulators and casual solitaire games and goalless ungames and cerebral puzzles and historical edugames and Nintendo games. I want to see a huge diversity in the games that come out and the people who make them and the ways they make them. Oh, and I want to play Media Molecule's Dreams.
I heard you think using a touchpad is the proper way to play Getting Over It, why is that?
BF: I don't know about 'proper way,' but for me it's the most pleasurable and accurate way. The reason is that you can change the friction of a touchpad at will, just by pressing harder. This makes very slow careful adjustments possible in a way that's hard on a mouse. You can clamp your hand down so the edge of your palm slows the mouse, but that is a recipe for hand cramp.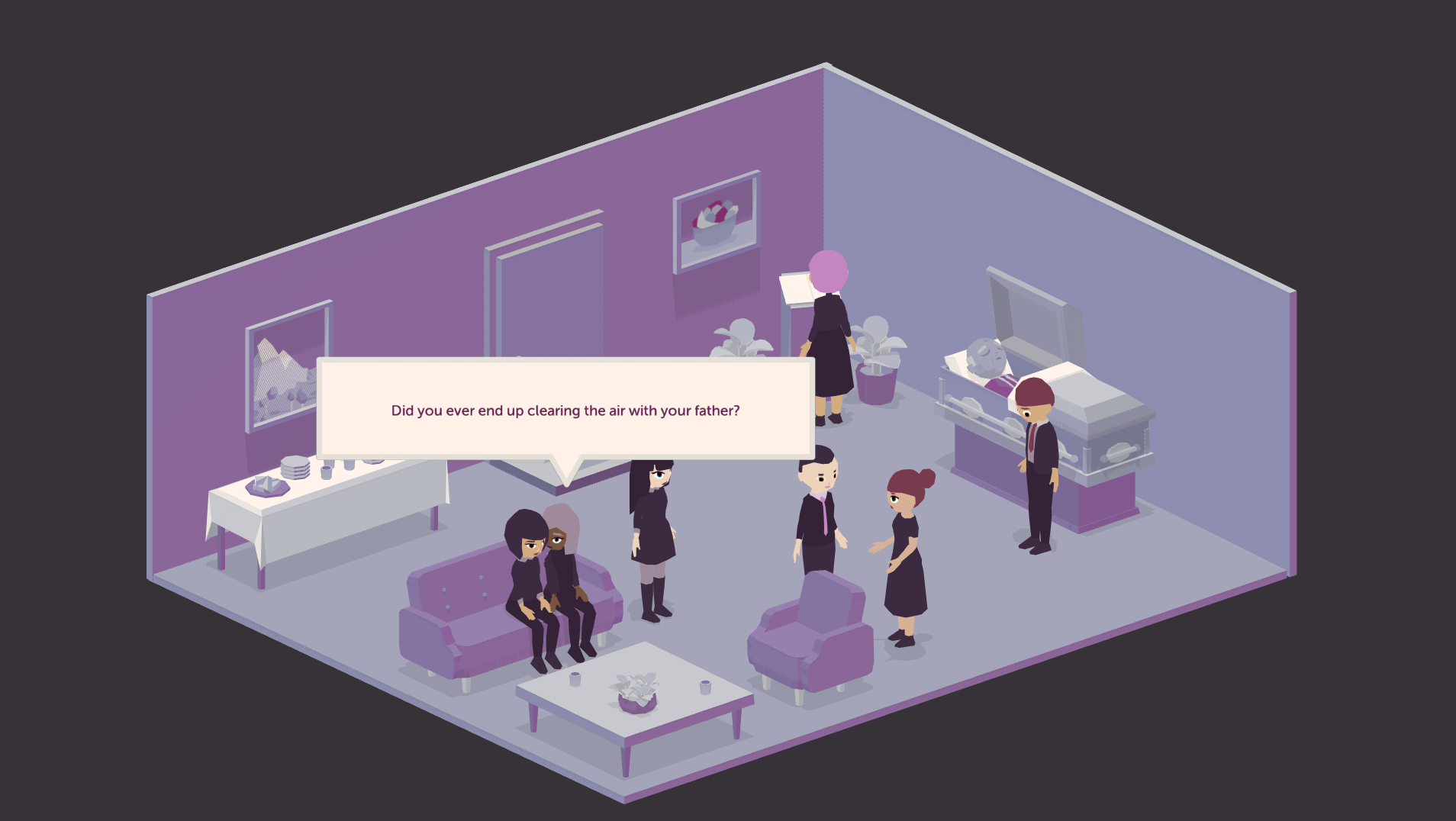 A Mortician's Tale
A lot of games are about creating or preventing death, but in 2017 there was one about being comfortable among the deceased. A Mortician's Tale is set in the back end of a funeral parlor, as you see your business shift with the times as mourners pass through. Gabby DaRienzo is the designer.
What have you learned from the release of A Mortician's Tale?
Gabby DaRienzo: When we set out to make A Mortician's Tale, we knew the game would be niche and predicted that its audience would be small. However, when we released the game, we were surprised with how much larger it ended up being. It means a lot that people are willing to interact with this often uncomfortable subject matter, and seek games outside of genres they would normally play.
Largely, our audience came from people who were interested in the subject matter but have never played a video game before, and have since started to look at the medium as a new place to seek similar experiences. We received emails from older women asking for recommendations on similarly-sized, narrative-based games, or teenagers asking for advice on how they can make their own niche games about death. It's super cool to see that our game not only reached an audience outside of "gamers," but that it helped encourage that audience to play (and make!) even more games.
What would you like to see in 2018?
GD: There was a lot of queer representation in games in 2017, within games like Butterfly Soup, Dream Daddy, Tacoma, and Life is Strange: Before the Storm, just to name a few. As queer creators, it was something that was very important for us to explore in A Mortician's Tale, and we—much to my delight—received an overwhelming amount of positive responses and thank you notes because of it. Queer representation is so important and I'd love to see more of it in 2018's games.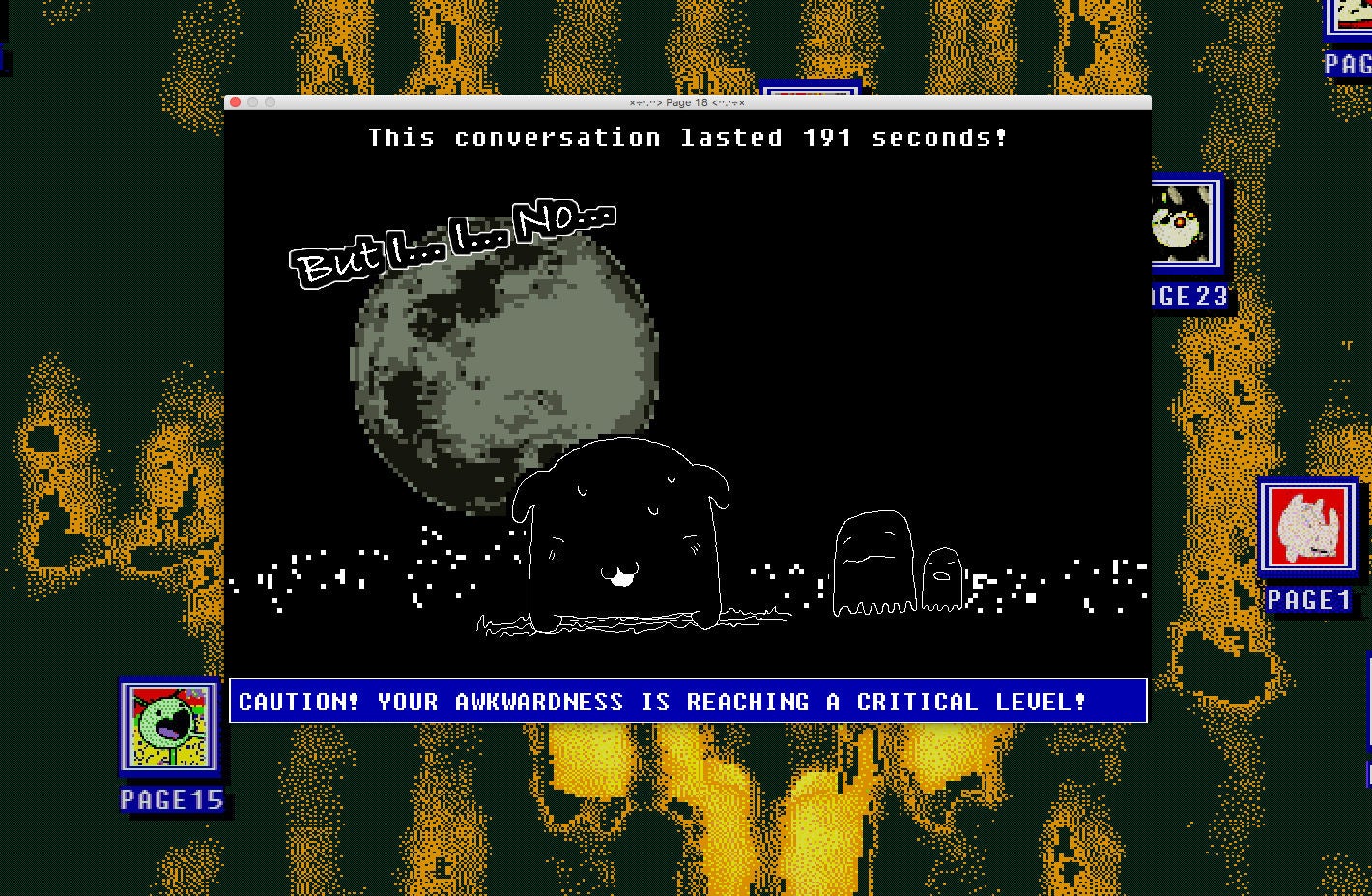 Everything is going to be OK
Being online may feel like the end of the world, but there's one game that engulfs your desktop in flame. Like the poltergeist of a GeoCities page, every click reveals a new anxious scenario in Everything is going to be OK. An interactive art zine, it proves there's an upside to everything as long as you find the humor in your own impalement. Nathalie Lawhead is the creator.
What have you learned from the release of Everything is going to be OK?
Nathalie Lawhead: I learned that being responsible for a game that does not fall under the classic definitions of "game" is still difficult territory to navigate. By that I mean, something that is so radically different that it confuses people with how to describe it.
If I call Everything is going to be OK a game, then it will be held down by the baggage of the "game" label. When you say "game," people expect fun. Everything is going to be OK is not fun by traditional standards. There is nothing to master. There is no "win"... If I call it by what I intended it to be, an interactive zine, or interactive cartoon, then people get it. Open mindedness matters a lot when approaching these types of "games."
There is still a lot of status quo, baggage, and expectation, to be challenged with the label "game." When I set out to make this, I thought that games might be more inclusive and ready for experiences that are totally non-game. Things that lean in the direction of interactive art. With this type of work you can't hold the same standards that you would hold a normal game to.
Reactions to Everything is going to be OK have been very polarized. Many people said that they loved it (more so than haters), but people that dislike it sure go out of their way to make it a point. The harassment received tells me that there is still a lot of ground to cover when it comes to carving out a space, or just understanding, for these types of different non-traditional games. Critical discourse, and awareness of what they are, is important.
I feel like if we can promote a better, more constructive, more tolerant, way of viewing this stuff then we've made huge progress. After all my experiences with Everything is going to be OK, and as an artist, I am not ready to call games art. Not until they break free from the consumer culture baggage associated with the label "game." I would like to though.
What would you like to see in 2018?
NL: I want to see more personal games that push players to confront emotions, complex feelings, and uncomfortable topics. I want to see more games that are not "fun" and reject the player as a concept. I want to see games that don't let you win, where playing them throws you into some strange space that the creator left for you just to explore without objective. I would like to see what we consider "trash," because it's just too different, to be given a space where it can thrive and be popular just like all the other normal games. Sure itch.io and GameJolt exist, and they have been amazing in creating a platform for this, but I want to see these games become much more mainstream.
I know it can happen. There is a market. The amount of support that I have been given for Everything is going to be OK, and all the people that bought it, tell me that this is a thing just waiting to happen. It has to. Games like this matter too. They are amazing, different, intrusive, artistic, strange, pointless, charming, so many things... and deserve the same respect as anything else.
I so want 2018 to be the year that this makes a break through into popular culture.
Also... a new type of "nice gamer" would be awesome. One that's just as nice as indie game developers, with constructive criticisms instead of personal attacks, and that's overall non-toxic. Nice gamers becoming the norm would be pretty cool. It would be great to come to a point where people go "Oh gamers are so nice!" instead of, well... having to lock your Twitter account because you said something they don't like.
Is everything going to be OK?
NL: Depends on what your metric for OK is. :)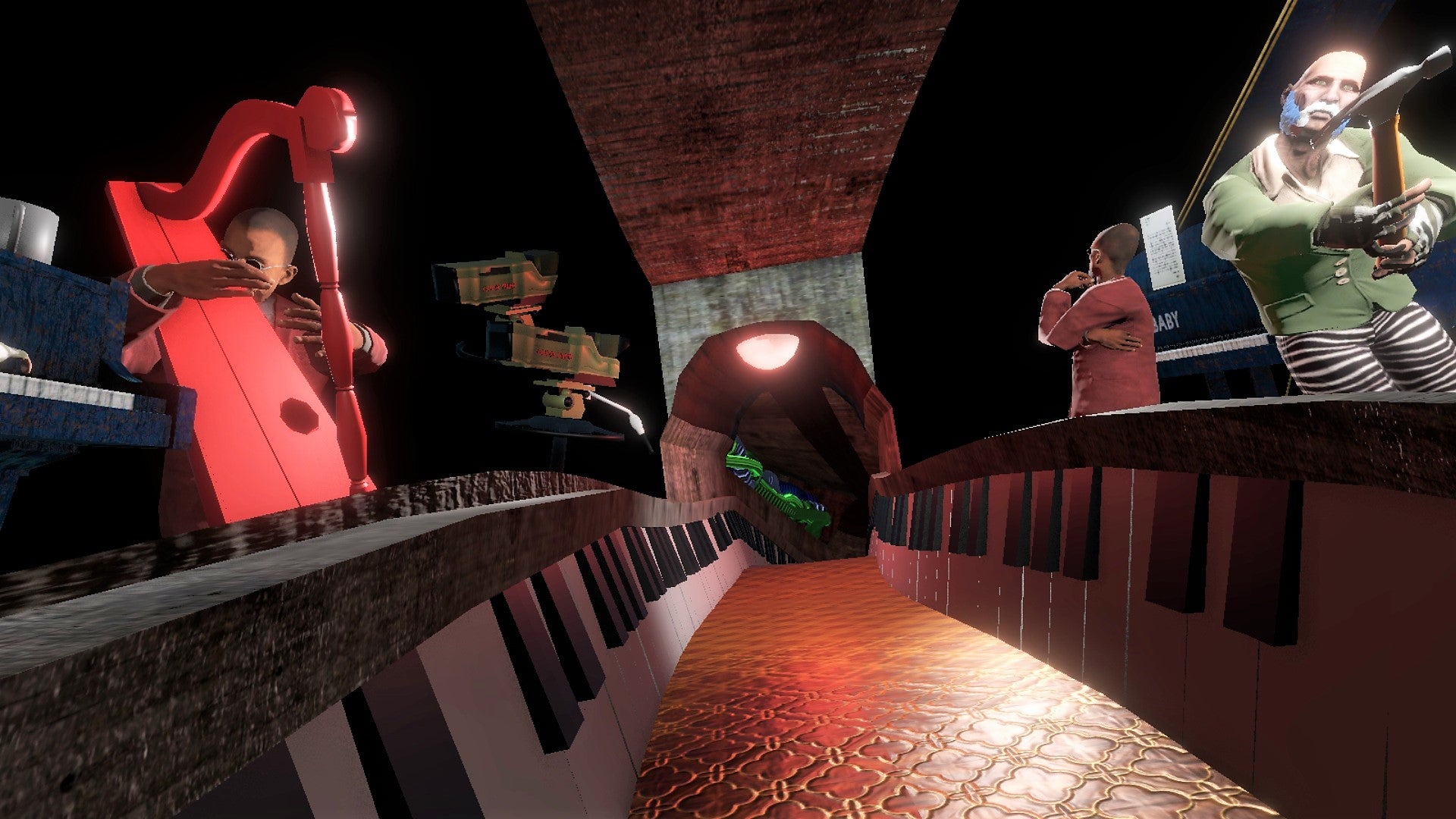 The Norwood Suite
In 2015, Off Peak was a strange, sweet but short little voyage into jazz-inspired bric-a-brac. Expanding on that, its follow-up The Norwood Suite goes deeper into the molded synesthesia, intrigue, and adventure into an abandoned artist's mansion turned hotel. All in the key of John Zorn. Cosmo D is the creator.
What have you learned from the release of The Norwood Suite?
Cosmo D: If you are honest and totally go for it, expect more surprises and enigmas. You'll have made a few more friends to help decipher them alongside you.
What would you like to see in 2018?
CD: More games that show and don't tell. More cold opens. Diegetic stats (big muscles instead of "Strength 15." That sort of thing). Narratives that are ambiguous in tone and intention. Less jokes, more innate humor.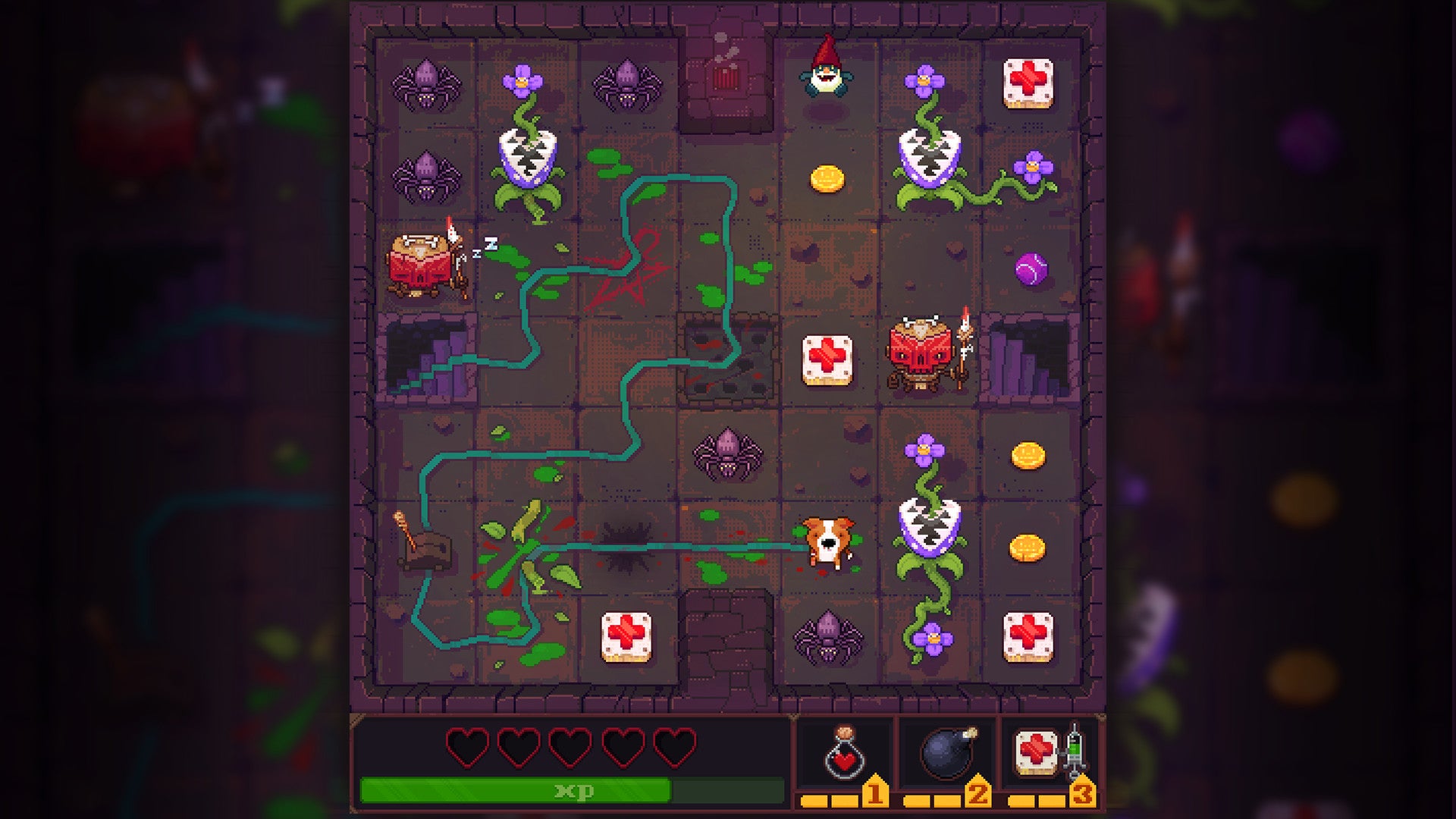 Fidel Dungeon Rescue
Anyone unfortunate enough to share a Slack channel with me can attest there's one game I won't stop riding for. Fidel Dungeon Rescue is a clever, cute and tough puzzle game about a dog separated from its owner. In between the two are vampires, robots, mimics, giant spiders and most often the dog's own leash. Daniel Benmergui is the creator.
What have you learned from the release of Fidel Dungeon Rescue?
Daniel Benmergui: The biggest realization I had from releasing Fidel was that once you remove obvious bugs and design mistakes, nobody knows what's best for your game: you are on your own as a designer. Not players, not more experienced designers, not business experts. So some choices we make are ours and ours alone, and they have massive consequences over both the experience of playing the game and its commercial success; but we just don't know what those are. We take a leap of faith and we must not shy away from it.
What would you like to see in 2018?
DB: I'd like to see people leaving free-to-play behind, and see what happens with mobile games afterwards.
///
No executive, speculative consultant or journalist could have charted all the zig zags within the game world. Amidst predictable and ongoing struggles, there is plenty in games that have become wildly unpredictable. The dark horses have been the most exciting things about games. Those who rise creatively. Those who explore new potentials and unrepresented subjects. Those who spark phenomenons. Those who see their games speak to players firsthand. From them, perhaps, we can make sense of this calamitous frontier. There are lessons to learn from them, especially if games are a pool you're looking to wade through. Failing that, I'll just bug whoever blows up in 2018 to see if anything makes sense by then.