In the UK, GTA 5 is the best-selling game of the year so far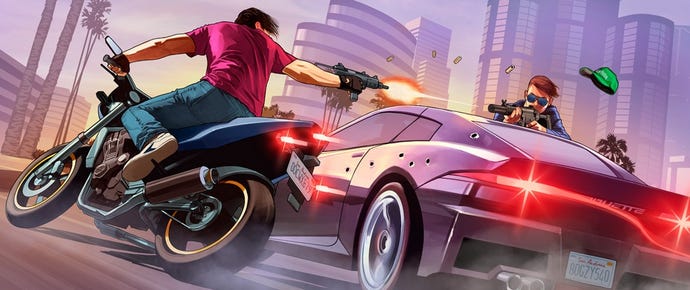 GTA 5 still rules the roost in the occasionally bemusing UK market.
The UK's Entertainment Retailer's Association has compiled a list of the best-selling entertainment products of the year so far, pulling from GfK data.
Via GamesIndustry, GTA 5 is the top-ranked game on the list, making it the best-selling game of the year so far with 334,280 units.
This isn't much of a surprise since GTA 5 has topped the weekly UK sales charts 13 times since release in 2013, but its continued performance in 2017 puts it at 13th overall for entertainment products. It's still well behind powerhouses like Ed Sheeran's Divide, Rogue One and Fantastic Beasts and Where to Find Them, though.
Ghost Recon: Wildlands, which is still number one on the US charts as of the June NPD, came in just behind GTA 5 at 14th with 311,792 units sold.
The only other game in the top 20 is Horizon Zero Dawn, which came in 17th with 286,538 units sold. That means games have so far out-performed Inferno, Jack Reacher: Never Go Back and T2 - Trainspotting.
The UK is a bit of a strange market and doesn't always reflect European trends, let alone the US market, so it's not clear how meaningful this information is beyond a reiteration that GTA 5 - or more specifically, GTA Online - is an absolute beast and will not stop. Will this have repercussions for future Rockstar games? Oh yes, it certainly will.
Rockstar's next big release is Red Dead Redemption 2, which is coming in northern spring 2018. Apart from add-ons for GTA Online, Rockstar hasn't released anything since GTA 5 in 2013.