In Middle-earth: Shadow of War players will see the pristine city of Minas Ithil transform into Minas Morgul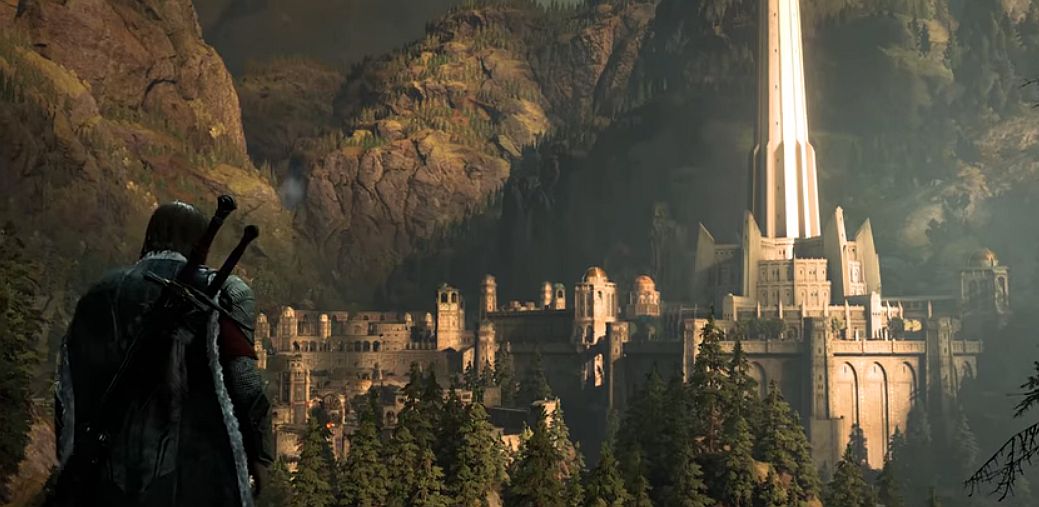 In this new look at Middle-earth: Shadow of War, Monolith Productions discusses how it created the doomed, Gondorian city of Minas Ithil.
According to Monolith, members of the team conducted extensive research on the buildings seen in Middle-earth: Shadow of War, and enlisted the help of an illustrator - who is also an architect - to design Minas Ithil.
It's Romanesque in design, with white marble walls, buildings, and tower, which according to lore was designed to reflect moonlight, bathing the city in a luminous glow.
Here's is where Isildur reigned in a valley backing up to the mountains of eastern Ithilien, where the White Tree was planted. This became the symbol of Gondor, and a variation of it featuring a crown was used during the War of the Ring, as you probably remember if you read the books or watched the films.
Because the city bordered Mordor, the realm of Sauron, it was under constant threat from orcs and evil men who pledged their alliance to the evil Necormancer, and were under the command of his right hand man of sorts, the Witch King.
After many sieges, the Witch King and his minions captured Minas Ithil, burning the White Tree in the process. Isildur and his family escaped with a seedling, which is why you see a White Tree planted in Gondor's capital, Minas Tirith - originally known as Minas Anor.
Eventually, Minas Ithil was retaken, but in later years suffered from a plague which wipes out most of the population. When the Ringwraiths returned to Mordor, after a two year siege, the city fell to the Witch King and turned into a very dark and foreboding place.
The Witch king continued to rule there until Aragon, a descendant of Isildur, retook the city in Return of the King.
That concludes our short history lesson for the day, the point of which was to give you an idea of what will occur in the game.
Talion is present Minas Ithil during this timeframe, fighting alongside the last holdouts as they try keep the city safe, despite constant attacks. During the game, players will see the the city change from pristine to the dark forbidding stronghold of Minas Morgul.
It's all rather interesting, and if you're interested in the game, or if like me are a Lord of the Rings nerd, you should give the IGN First developer video a watch.
Middle-earth: Shadow of War is out August 22 on PC, PS4, and Xbox One.