One man has built his own performance capture kit using Media Molecule's Dreams, string, and a whole lot of tape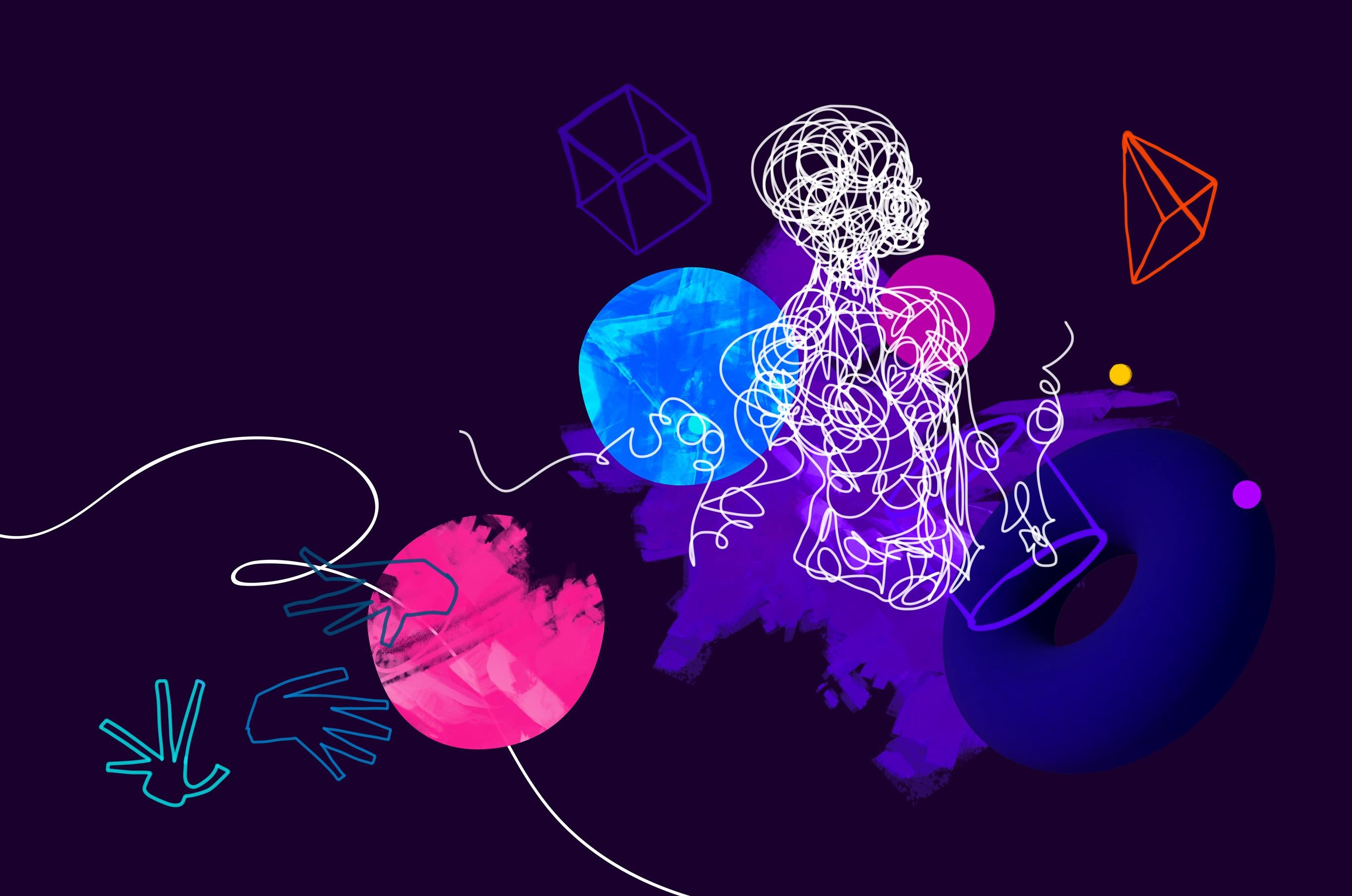 TannicMalloy is a man with a dream, in Media Molecule's Dreams.
The armchair tech developer has already made something of a name for himself through his experiments in Dreams on PS4. Now in his latest project, he has taken on one of the trickier elements of in-game creation: performance capture.
No, it's not exactly pretty, but it's a spectacular feat and it works. The process requires two DualShock controllers, one of which is taped to the top of a beanie on his head. Its buttons are triggered by his facial expressions because each is attached to a different part of his face by pieces of string taped to his cheeks and chin.
The second controller is taped to the back of his head and controls the head's movements on-screen. The result is an avatar that can wink with either eye, squint, move its mouth, its head, and eyebrows.
"The eyes are tricky to set up and require the thumb sticks to pull easily; I need to clean the inside of them or use a lubricant to get better accuracy," he explained on Twitter. "Also, taping the string is a fine balance: enough so that the string won't slide but not too much to not track my skin pulling."
Check out his impressive DIY work for yourself below:
Project update on performance capture: now I have eyes and eyebrows! It's nowhere near the fidelity of say Death Stranding or something by Naughty Dog, but it's fun and is done with just two DualShocks! All live input; footage from two different days. #DreamsPS4 #MadeInDreams pic.twitter.com/dirmF4nDSD

— TannicAlloy Dream Journal (@tannicalloy) December 16, 2019