In Destiny: Rise of Iron, a Splicer Captain steals an eye from a Hive Ogre and straps it on his gun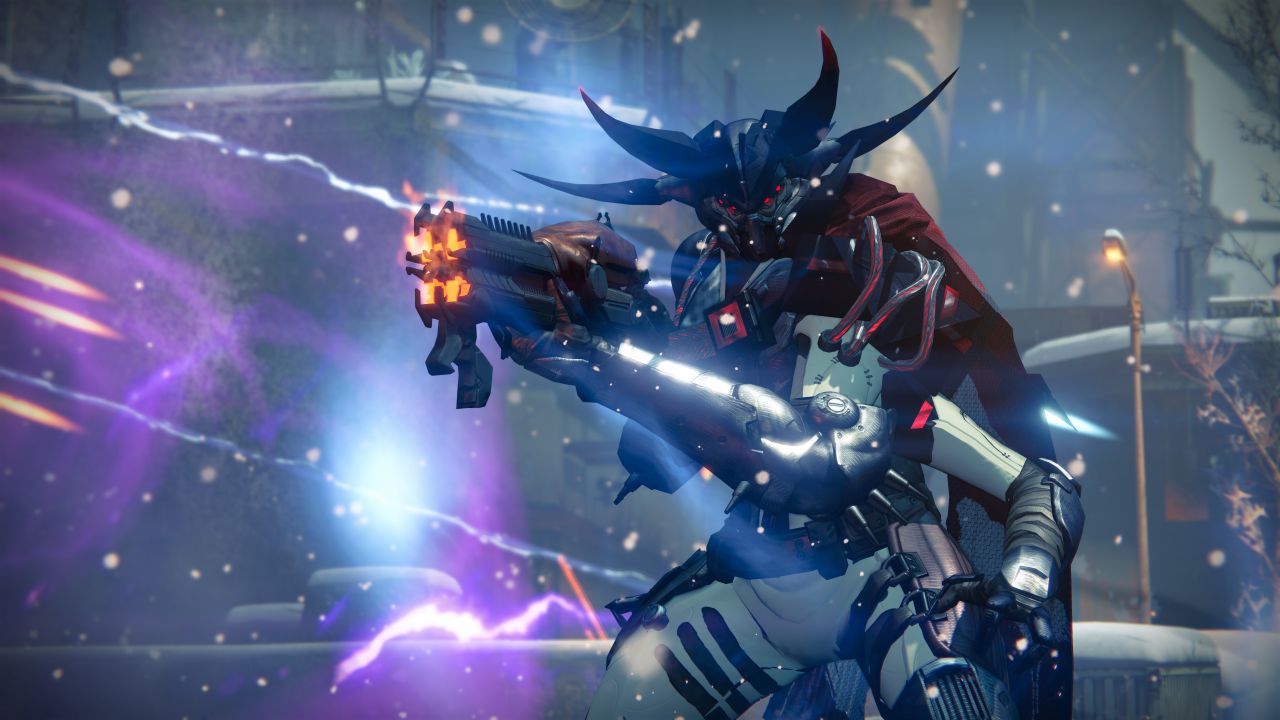 Excuse me Destiny, but yes please.
Destiny: Rise of Iron has spawned an official vidoc, cramming a bunch of new information into eight minutes mostly composed of gameplay footage.
There's heaps to see in the video. We start with a look at Felwinter Peak, the new social space and home of the Iron Lords, then switch to the the Cosmodrome in its new SIVA-infested form, and discuss what happened to kick off the events of Destiny: Rise of Iron.
In the course of so doing, Bungie mentions a new Strike in a location called the Wretched Eye. In this mission, a Splicer Captain has captured an Ogre from the Hive and stolen its eye to use as a weapon. This is utterly ridiculous. I love it. Destiny Rise of Iron launches in September, which is right around the corner, but now that I've seen this it is not soon enough.
Wait, wait, wait - I just pressed play again and they started showing Destiny: Rise of Iron's new raid, Wrath of the Machine, starting with the "Death Zamboni" that runs on top of the wall we've had hints at in reveals in the past. Look at that nonsense! I want to shoot that!
There's a look at Archon's Forge, which is something like Court of Oryx but in the Plaguelands, the new environment. Apparently that's where we get the giant flaming axe featured in Destiny: Rise of Iron promos.
The next section discusses Destiny: Rise of Iron's game-changing artefacts, and then there's a look at new gear and even some of the ornaments.
From about 6:20 we shift into Crucible, including Supremacy, a new mode introduced in Destiny: Rise of Iron which is about collecting crests. We see three new maps, and Bungie chats about private Crucible matches.
The last half a minute is just all about how great Bungie thinks Destiny: Rise of Iron is, which is forgivable after all that came before. Gosh! I'm so excited about this, cats.