Hyrule Warriors, other spin-offs bringing new fans to core franchise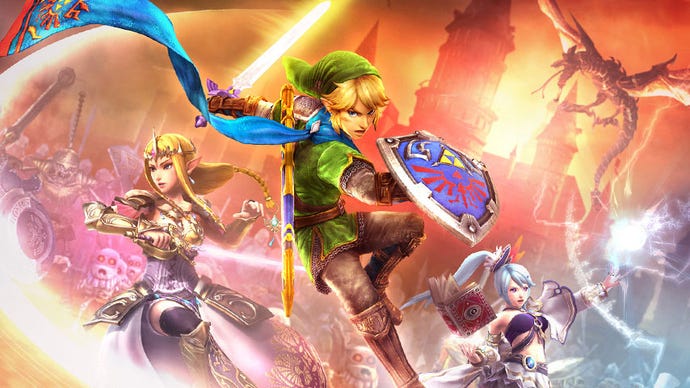 Games like Hyrule Warriors are bringing new players to the franchise's core series.
The heart of Omega Force's Musou franchise, generally known as "Warriors" in the west, is the Dynasty Warriors and Samurai Warriors series. But publisher Tecmo Koei takes recent spin-offs very seriously.
Producer Akihiro Suzuki told MCV that the Warriors franchise has seen a "sales decline" over the years, but that recent spin-offs have reignited interest.
"The Dynasty Warriors series is targeted towards the core fans. But we've had a few collaborations recently that have given the franchise a second wind because they've brought in new fans that hadn't given Dynasty Warriors a chance," he said.
"So Hyrule Warriors gave the series some freshness. Now our task is to keep the new players happy now that they've had a chance to play. But overall with the franchise, we need to keep it fresh, both the Dynasty Warriors and the Samurai Warriors brands."
In addition to Wii U exclusive Hyrule Warriors, which brings characters and concepts from The Legend of Zelda to the Warriors formula, Omega Force has produced several Fist of the North Star, One Piece and Gundam games under the Warriors label.
The next spin-off is Dragon Quest Heroes, which is going gangbusters in Japan and will release on PS4 in the west this year.
Thanks, NintendoLife.