Hunted: The Demon's Forge teaser site goes live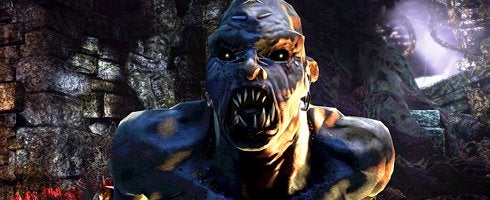 Bethesda has taken the chains off the website for Hunted: The Demon's Forge.
inXile's co-op RPG lets you play as a swordsman or a hunter and it promises plenty of puzzles to go along with the hacking, the slashing and the flying of arrows.
The site has some screens, a community sign-up, news, and a bit of game info.
If you're interested, you should check it out.
Hunted will be available on Xbox 360, PS3 and PC in Q1 2011.