Hunt: Showdown update adds some lovely stealth weapons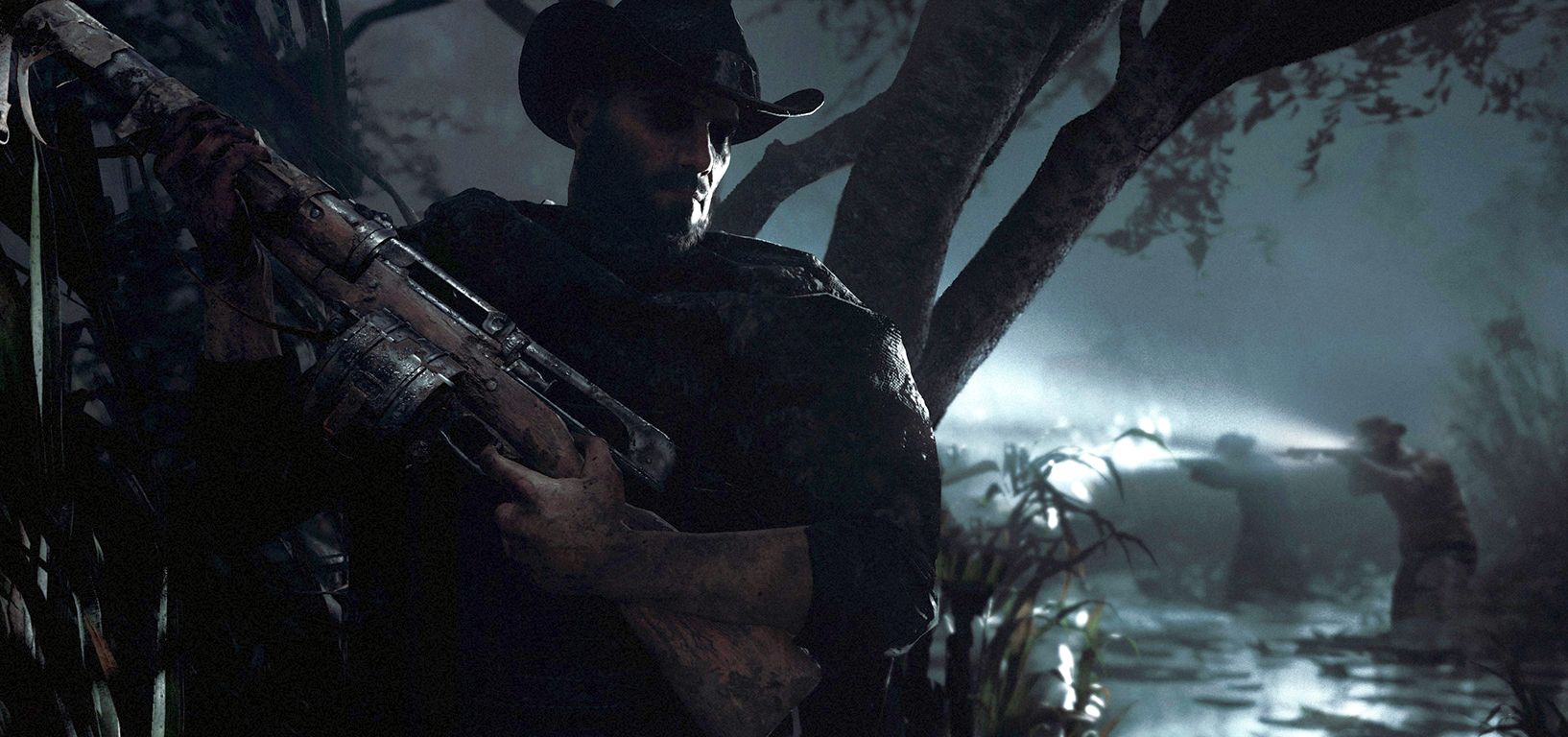 Hunt: Showdown's latest update adds crossbows, silencers, knives, and even a bayonet to your weapon options.
Hunt: Showdown has proved itself a fascinating multiplayer game, but it's still in early access - which means new features are always underway. Today, that means players can obtain a wide variety of stealth weapons, ranging from crossbows to a handheld combat axe.
The update includes a variety of fixes and changes, but the weapons will likely be the primary interest to new players. For example, the Sparks LRR and Winfield now have variants with mounted silencers, the Specter 1882 gains a bayonet, and players have three new crossbows to choose from. There's certainly enough variety here to make stealth runs a valid gameplay approach, although you still have to worry about NPC enemies in the map.
The full, lengthy changelist can be read here, but we've grabbed the highlights for you below:
New stealth weapons:

3 new crossbows - Old school crossbow, Hand crossbow and Poison crossbow.
Silenced weapons - The Sparks LRR and Winfield now have additional variants with mounted silencers.
Throwing knives – A new tool, allows for stealth kills even if you bring the big guns.
Specter 1882 Bayonet – A versatile pump-action shotgun variant that works great in close quarters.
Combat Axe – Similar to the Wood Axe World Item (except you cannot throw it). A cheap, medium sized weapon that packs a punch.

Vitality shot changes – Added new variants: weak and normal variants. Injecting a shot now takes longer.
Retrieving projectiles – Crossbow bolts and throwing knives can be retrieved from bodies and walls to be used again.
Fog time of day – A new fog setting that shows off the swamps of Louisiana in all its foggy glory.
Spectator mode – The ability to continue watching the action through your teammates eyes after being downed/incapacitated or the death of your own Hunter.
While spectating your partner, a message will be displayed in cases where your body is burning and after being burned to indicate you are dead.
Hunt: Showdown is available now from Steam Early Access.