Humble's Summer Sale ends today, get in there while you can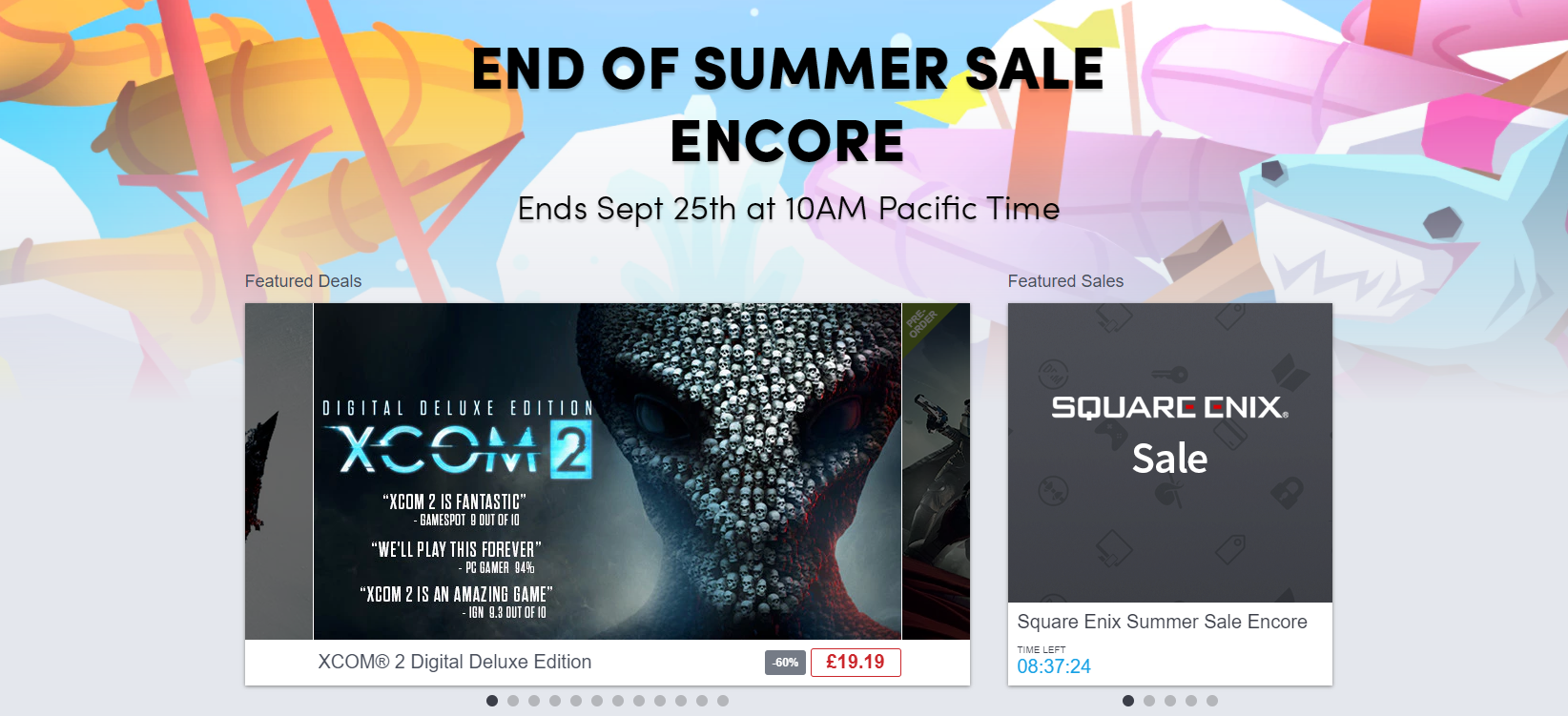 You have until 6 pm (BST) / 10 am (Pacific) today to take advantage of Humble's massive Summer Sale.
I've written about the Humble End of Summer Sale a couple of times over the past few weeks, but that was back when we all thought the range was going to disappear last week. As it turns out, the sale was so popular that Humble was nice enough to bring it back for a few extra days, to make sure you have every chance possible to pick up a bargain.
Now, even that time is coming to a close, and the End of Summer Sale finishes up today. Specifically, at 10 am Pacific Time / 6 pm BST. Here's a few of the things you'll be able to pick up, if your heart desires.
The Witcher 3 Game of the Year Edition for £17.49 / $24.99
Life is Strange Complete First Season for £3.99 / $4.99
Grand Theft Auto V for £19.99 / $29.99
Total War: Warhammer for £13.59 / $20.39
XCOM 2 Digital Deluxe for £19.19 / $29.99
Prey for £19.99 / $29.99
Fallout 4 for £13.39 / $20.09
Darkest Dungeon for £7.59 / $9.99
Hitman Complete First Season for £15.99 / $23.99
Slime Rancher for £10.04 / $13.39