Humble's having itself a Racing Week sale with up to 85% off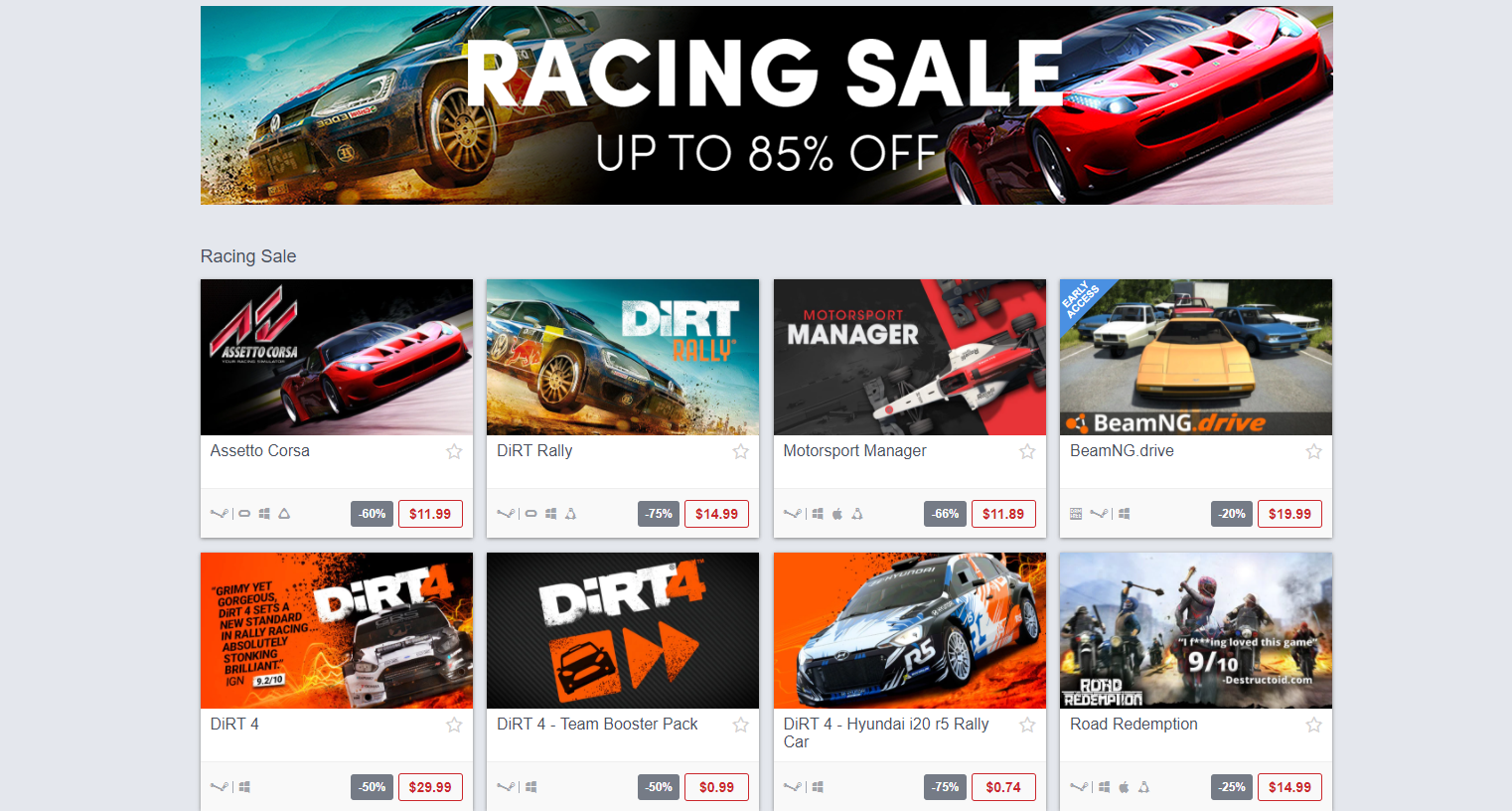 Fancy a new driving game? Head over to the Humble Store this week and grab one with a discount.
At the Humble Store this week, games like Dirt Rally, BeamNG.drive, Spintires, The Crew, and Carmageddon: Max Damage are all up for grabs with up to 85% off right now.
This sale also sees the first major post-launch discount for Road Redemption, a game that positions itself as the spiritual successor to EA's Road Rash series of motorcycle combat games. That one is currently 25% off, bringing the price down to £11.24 / $14.99 for the time being.
Sadly, the Forza series is only available via the official Windows Store for now and not through Humble, which is a shame. Nevertheless, this is a good batch of titles if you're the type to love your racing games. Here are some highlights:
Assetto Corsa for £9.19 / $11.99
Dirt Rally for £9.99 / $14.99
BeamNG.drive for £15.19 / $19.9
Dirt 4 for £22.49 / $29.99
Motorsport Manager for £8.49 / $11.89
Road Redemption for £11.24 / $14.99
Spintires for £2.99 / $4.49
Valentino Rossi: The Game for £5.99 / $9.99
Carmageddon: Max Damage for £3.74 / $4.99
Trackmania Turbo for £17.49 / $19.99
The Crew Ultimate Edition for £15.99 / $19.99
Racing Sale Week from Humble Store
Racing Week sale from Humble Store
Perhaps the biggest tragedy here is that there's absolutely no sign of Daytona USA.