Get Homefront, Ryse, Sniper Ghost Warrior and a bunch of Cryengine assets cheap in new Humble Bundle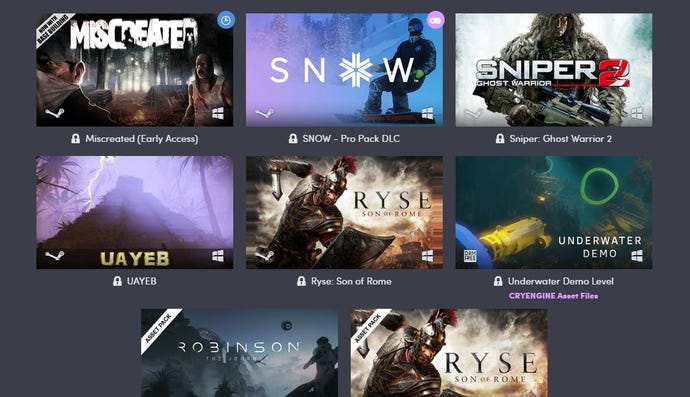 The Humble Cryengine Bundle has returned with a host of games and development assets.
As the name suggests, the Humble Cryengine Bundle is a collection of games developed with Cryengine.
The bundle is aimed at developers as well as players, because it includes Cryengine assets from many popular games for use in development, and a few big Cryengine games.
The $1 tier gets you Rolling Sun, Aporia: Beyond the Valley, The Land of Pain, the Cryengine 5 samples, a collection of webinar training videos, and the Crysis animation pack for the engine.
Beating the average, currently at $8.35, upgrades you to the second tier. This tier expands your collection with Miscreated, the Pro Pack DLC for Snow, Sniper Ghost Warrior 2, UAYEB, Ryse: Son of Rome, the Underwater Cryengine demo, and asset packs for Robinson: The Journey, and Ryse: Son of Rome.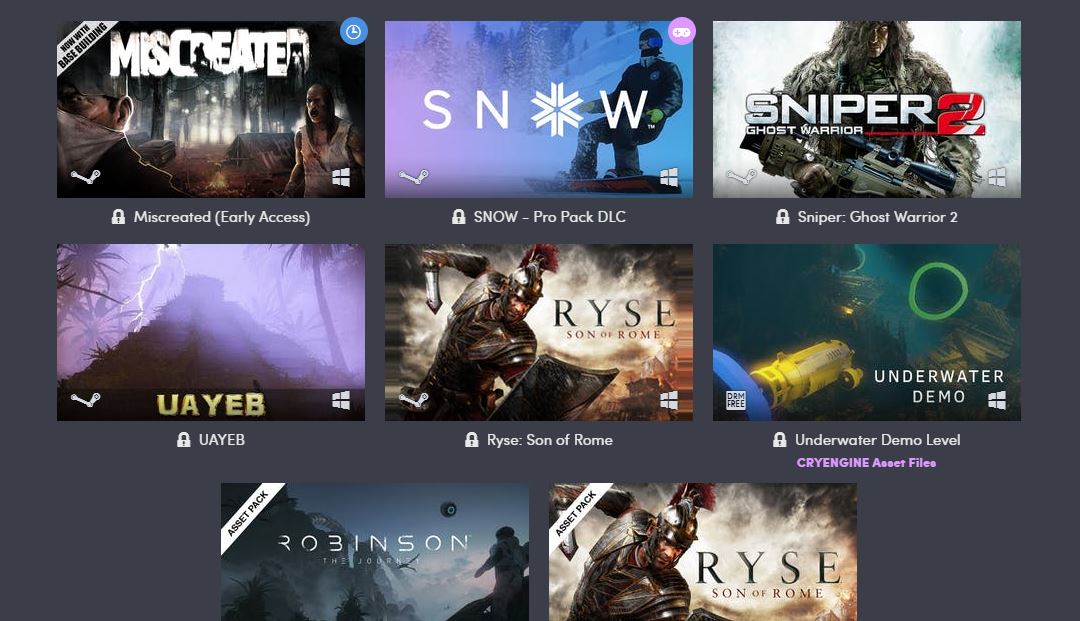 The final tier, at $15 gets you all the above as well as Sniper Ghost Warrior 3, Homefront: The Revolution, and two asset packs for Deceit, and The Climb.
The bundle is available for the next two weeks, but no new games or asset packs are going to be added, so pick it up now if you're interested. See the whole thing at Humble Bundle.