Humble Bundle launches game pack to raise funds for Brandon Boyer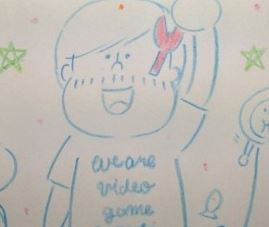 Humble Bundle has teamed up with indie studios to compile a charity pack to raise funds for Independent Games Festival chairman Brandon Boyer, who was diagnosed with cancer last year.
A Bundle of Love for Brandon costs $25 and all proceeds go to the Brandon Boyer Cancer Treatment Relief fund. The money will be used for Boyer's medical bills while excess funds will go to a cancer research organisation.
The bundle closes on March 21 at 11:59 p.m. Pacific.
Here's the game list in full:
Actual Sunlight
AirMech
Auralux
Bagfull of Wrong
BitTrip Beat Soundtrack
BitTrip Fate Soundtrack
BitTrip Runner Soundtrack
Blocks That Matter + Soundtrack
Castles in the Sky + Soundtrack
Dynamite Jack
Ensnare Soundtrack
Ethan: Meteor Hunter
Fancy Skulls
God of Blades + Soundtrack
Goscurry + Soundtrack
Mazing
McPixel + Soundtrack
Paragon
POP: Methodology Experiment One + Soundtrack
Proteus
QbQbQb
Quixotica Soundtrack
Sepulchre Special Edition with eBook + Soundtrack
Shipwreck
Sokobond
Stacking + Soundtrack
Thomas Was Alone + Soundtrack
VVVVVV + Soundtrack
Waking Mars + Soundtrack
Warp Juggler
Wizorb + Soundtrack
World of Goo + Soundtrack
Let us know if you pick up the pack and contribute to Boyer's charity.
Via Polygon.