Humble Bundle is back in its purest form this week, and brought some great games with it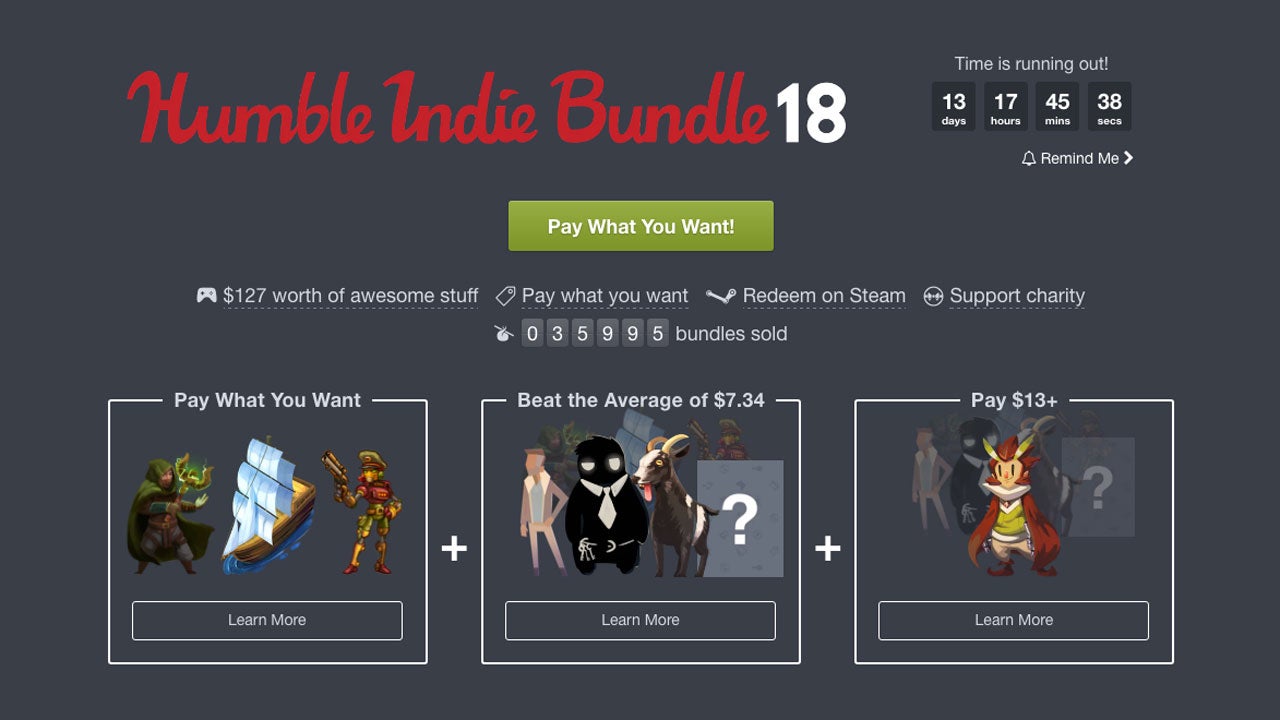 Humble Bundle goes back to its roots with a collection of DRM-free, cross platform indie gems.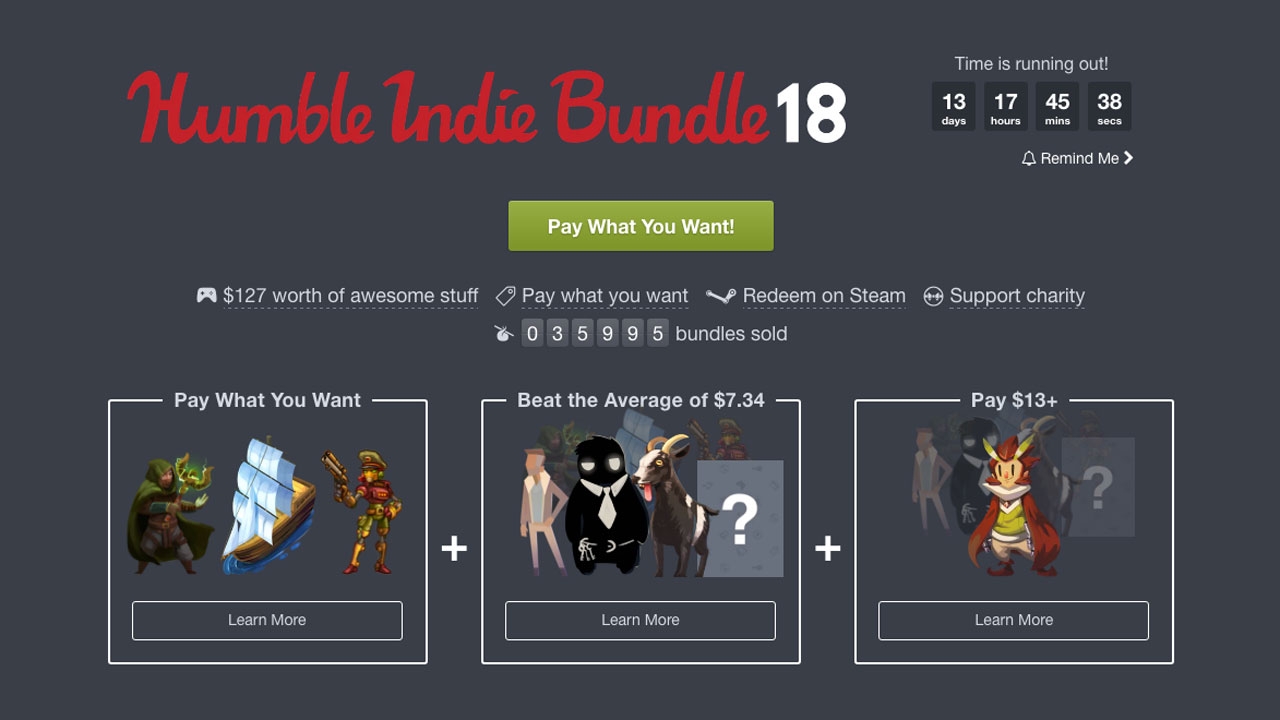 The latest Humble Bundle is the 18th iteration of the scheme's original form: all DRM-free games, all indie, all cross-platform for Linux, Mac and PC. But because this is the future, you'll also get Steam keys, too.
The games on offer this time are choice, too. The pay what you want tier includes FPS rogue-lite Ziggurat, procedural co-op title Windward and popular TBS Steamworld Heist.
Beat the average ($7.34 at time of writing) and you'll also receive a season pass for lauded adventure Kentucky Route Zero, surveillance sim Beholder and the famously silly Goat Simulator with all DLC. New games will be added to this tier over the coming weeks, too.
The premium tier is $13 and grants you Owlboy, an indie that managed the tremendous feat of living up to long, long anticipation.
As ever, you decide how your payment is split between developers, organisers (including a tip for us by default, which you can nix) and charity. This week's beneficiaries are the Electronic Frontier Foundation and Child's Play, but you can name a third fund of your choice as well.
Not every Humble Bundle is unmissable but in this case you'd be hard pressed to find a better way to vacuum up some of the best indie games of the last few years.
Last week's TinyBuild Humble Bundle is still available, by the way.
Well? Go take advantage.