Humble Bundle: Best of 2016 serves up hits you missed in last year's bundles like Rust, Homeworld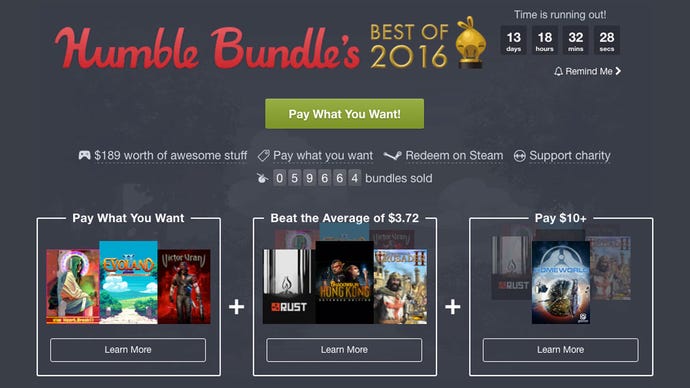 Humble Bundle gives you another go at picking up some 2016 favourites.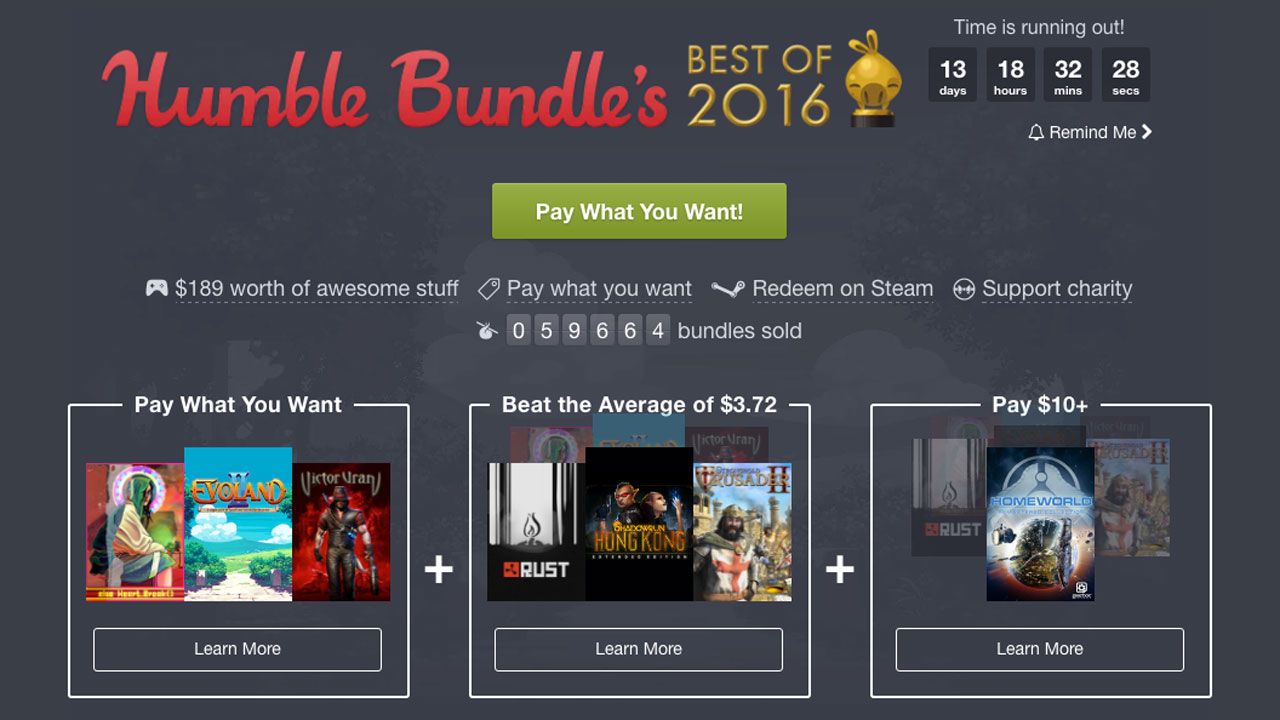 The latest Humble Bundle is a collection of titles featured in previous offers, which you may have missed throughout 2016.
Pay what you want for Else Heart.Break(), Evoland and Victor Vran, plus a couple of soundtracks.
Beat the average, which was $3.72 at time of writing, to also receive Rust (Early Access), Shadowrun: Hong Kong – Extended Edition and Stronghold Crusader 2.
Cough up $10 or more for the Homeworld Remastered Collection.
All of the games are available on Steam if you pay more than $1, and there are some DRM-free options, too. Most of the games are available on Mac and many are also on Linux.
As usual, you device how your money is split between developers, organisers and charity, The nominated beneficiaries this week are charity:water and the National Videogame Museum, but you can also name a fund of your choice.
You know what to do by now - go and take advantage. Unless you purchased every bundle last year, in which case you ought to have all of these already.