How Vogelsap hopes to turn The Flock around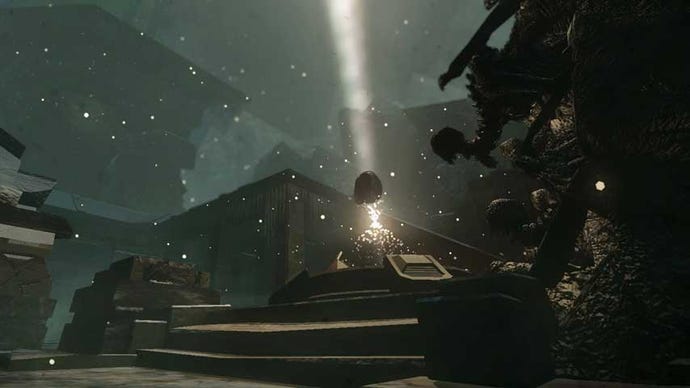 The Flock is built on a fascinating premise, but sales have been absolutely pants. Here's how Vogelsap intends to fix it.
The Flock is an asymmetrical multiplayer horror game with a bit of a twist; when players cumulatively tot up enough deaths, the game will be withdrawn from sale and enter an exclusive new phase, which will itself eventually end, rendering the entire project unplayable by anyone.
If that sounds bonkers to you, you're not alone - and the difficulty of explaining why it's so cool is probably one of the reasons The Flock has sold so badly. The good news is Vogelsap is still hoping to turn things around so we can all enjoy the ending of the story.
At Halloween, The Flock will be updated. Although the patch will squash bugs it will also add a new map and a couple of new game modes. The price will drop, and a thank you package will be issued to those who bought in at the higher price.
Moving forward, Vogelsap will support the game with multiple smaller updates to maintain interest, and has plans for a free weekend, a Humble Bundle and a demo to attract new players.
You can hear creative director Jeroen Van Hasselt discuss these new features in the video below, from 25:40 onwards.
The full video is worth watching if you're interested in indie development; Van Hasselt goes into detail on why The Flock has been a financial disaster for Vogelsap, and what it might have done differently.
One of the things I found most interesting is that Vogelsap believed the game would take off because event attendees loved their time with it - but then found it didn't have the longevity to keep people interested past a few hours. It must be so difficult to gather reliable feedback before launch.
The Flock is currently available on Steam