How Realistic Is the No Loading Screen Benchmark For PS5 and Xbox Series X? We Asked the Devs
Developers working on games for PS5 and Xbox Series X weigh in on what we can expect from those new solid-state hard drives.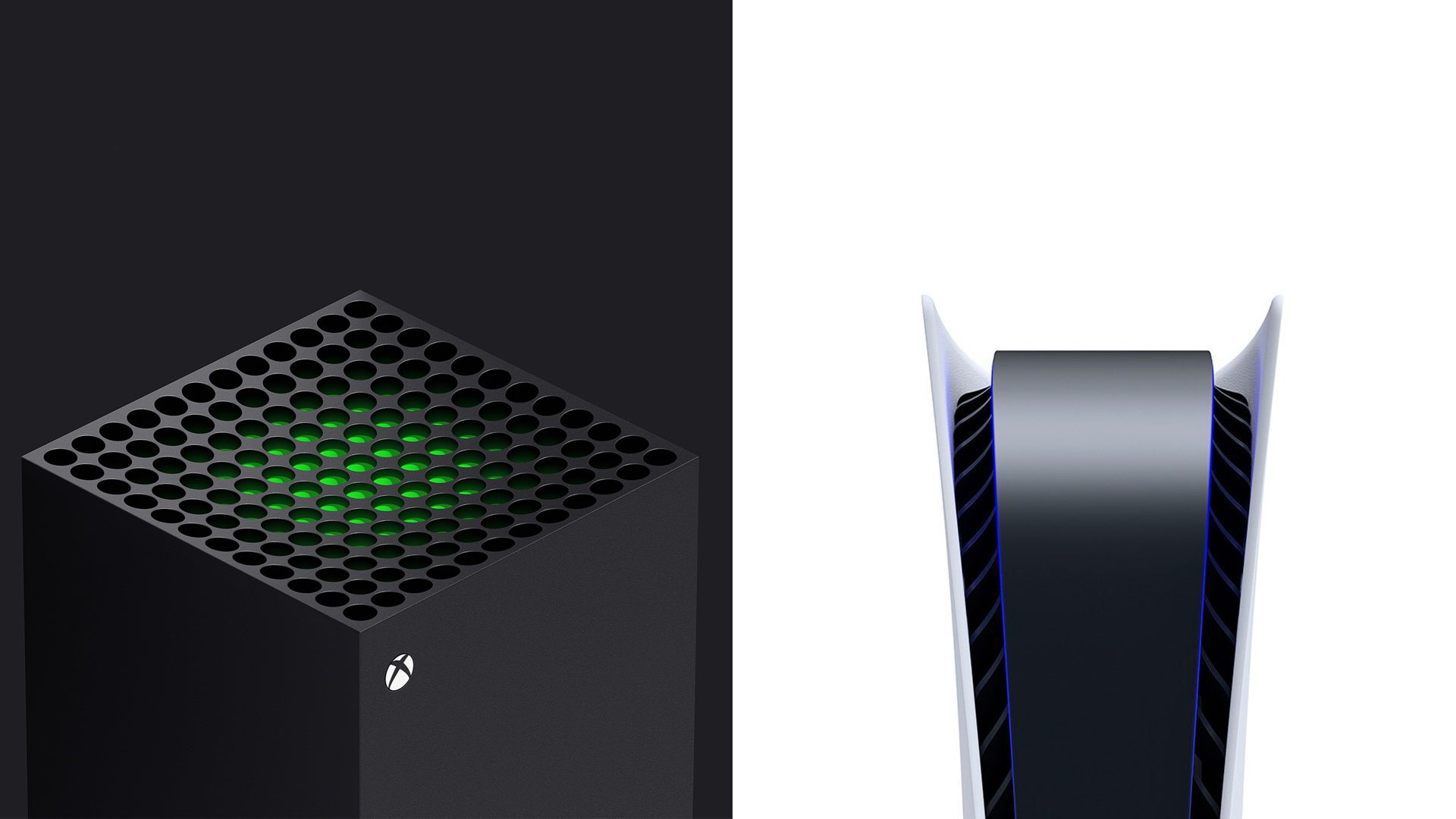 This article first appeared on USgamer, a partner publication of VG247. Some content, such as this article, has been migrated to VG247 for posterity after USgamer's closure - but it has not been edited or further vetted by the VG247 team.
One of the big promises of the upcoming generation of consoles is the end of loading times. It could be a huge moment; one that brings generations of distractedly checking one's phone and reading useless tips to an end. But is this promise actually feasible? Are the days of extended load times truly at an end?
Today's newer solid-state hard drives for PCs give us an idea of what will be possible with the Xbox Series X and PlayStation 5, but only a rough one. Both consoles promise games with practically non-existent loading sequences. On their own, similarly fast drives on PCs don't magically eliminate loading times, as today's titles are also made to work with older solid-state drives (SSDs) and even traditional mechanical hard drives. In theory, games built for next-gen consoles or with fast SSDs as a base requirement will see far more dramatic drops in load times.
While the tangible differences between the Series X's proprietary drives and the PS5's open standard won't be clear for a while, USG wanted to get a better idea of whether or not the days of loading screens are truly numbered. So, I reached out to a few teams working on titles coming to next-gen consoles—The Medium, Sherlock Holmes: Chapter One, and Observer: System Redux—to see what players should expect from these new SSDs in the coming years.
"No Loading" Means "Clever, Unnoticeable Loading"
Bloober Team's The Medium is a new psychological horror game coming to the Xbox Series X and PC. Revealed during May's Inside Xbox showcase, the game will revolve around Marianne, a spiritual medium whose abilities seem to allow her to pass between the real world and harrowing, otherworldly plane.
Jacek Zieba, Producer for Bloober, says having an SSD will enable the team "to create a seamless cinematic experience despite everything going on in the game tech-wise." The Medium is a title that's focusing on having "no loading screens." That's a claim that, in most cases, means employing methods to cleverly hide loading without stopping gameplay.
"There are quite a few tricks to load new data without the player noticing it," Zieba says. "But if they are cleverly implemented in the game design, they can hardly be called trade-offs and actually enhance the overall experience. By making the character open a door slowly, or by squeezing through rocks, or walking slowly knee deep in mud, you not only add to the atmosphere, but also win precious seconds to load the rest of the level under the hood. You can also use cutscenes to load the necessary data while the player is following the story."
Over the past generation, many players have gotten good at spotting these common loading tricks. As Zieba attests, these approaches can have artistic upsides too. While some might wish to see these tricks eliminated, that's a design constraint that won't always make sense. Take, for example, loading during cutscenes: there are creative choices behind why games use cutscenes, and there's no reason to think developers will move away from cutscenes just because newer tech introduces loading improvements. Likewise, next-gen titles with cutscenes will likely continue hiding loads during them when applicable. Some developers will push the SSDs to deliver seamless experiences, though, and they'll have more leeway to cover up loading with creative solutions.
Attentive Players May Always Figure out How Loading Is Done
"We expect there will be big steps towards shorter loading sequences and also smarter, less intrusive ways to hide the actual loading sequences," says Viacheslav Kobylinskyi, Lead Programmer at Frogwares. Last month, Frogwares announced Sherlock Holmes: Chapter One, a prequel coming to PC and both console generations. Kobylinskyi predicts that even as game production shifts over to new consoles, players will figure out when loading is being done even if a new wave of tricks and techniques comes about thanks to the newer, faster drives.
"I cannot imagine tricks that players won't eventually be aware of," Kobylinskyi says. "They're people and once a great solution comes from one dev, others will likely copy it, thus amplifying the spotlight. I see them all now when playing games myself as a fan and as a game developer."
With Sherlock Holmes: Chapter One, Kobylinskyi says Frogwares wants to "create something that will be just as good on one generation compared to the other," and SSDs aren't a given on current-gen. He also knows the studio isn't alone in that mission. With titles from Halo Infinite to FIFA 21 planning cross-generation releases, the first year or two of this new generation will give us dozens of examples of titles that try to bring out the best in old and new hardware. How the experiences differ across generations will be fascinating in hindsight, but won't be limited to a small set of approaches or compromises.
When it comes to loading concerns, Kobylinskyi says going cross-gen was "an easy decision" even though Sherlock Holmes: Chapter One is an open-world title, a first for Frogwares' detective series. "We've made the conscious choice to keep ours a more focused and compact open-world game. We took feedback from The Sinking City's open-world design to heart, and so the focus of Sherlock Holmes: Chapter One is to make a precise detective experience in an open-world format that feels tight and designed as one whole from the start and not a patchwork of activities."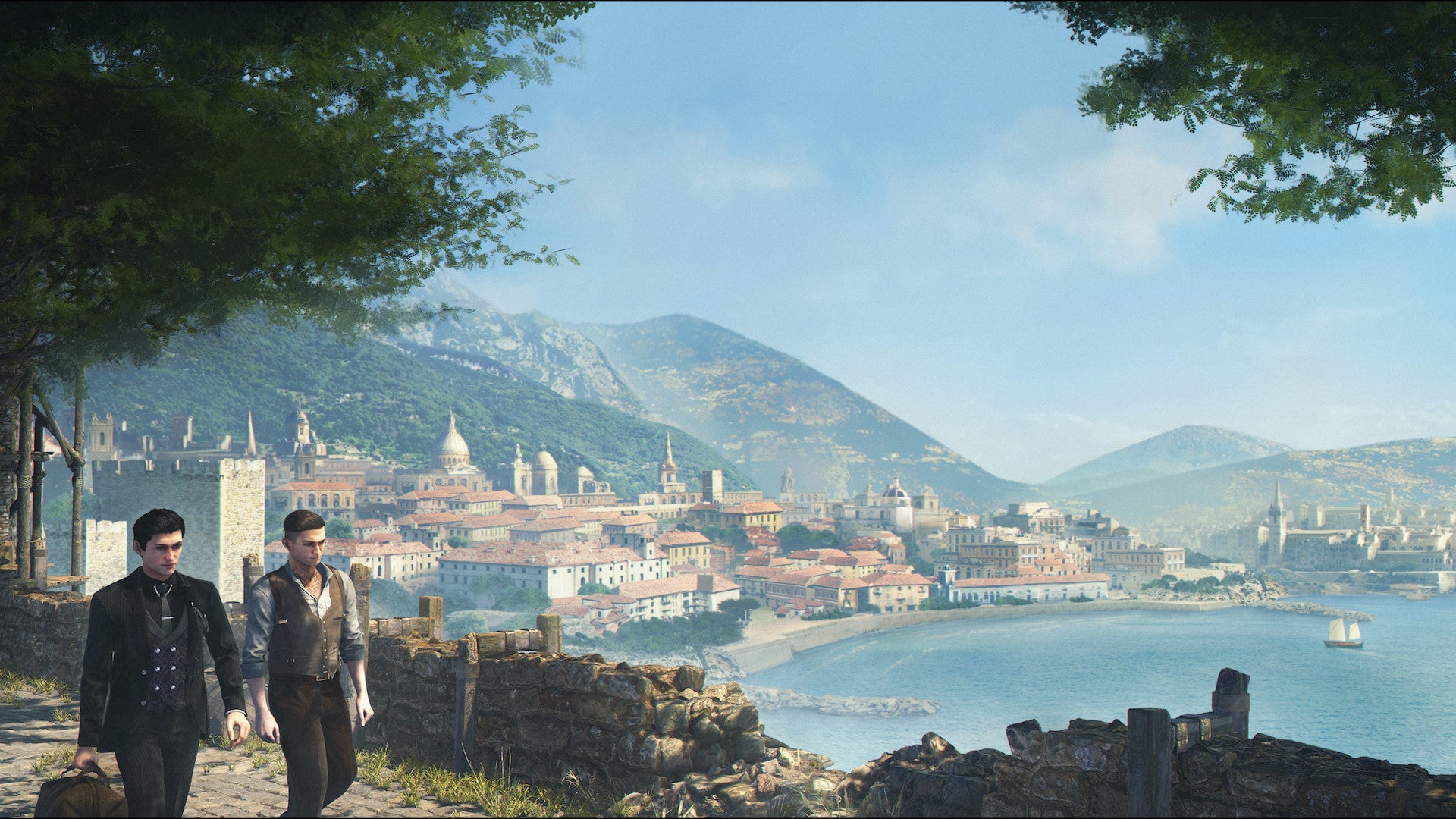 Kobylinskyi is clear about one truth that no next-gen console or cutting-edge PC NVMe drive will get around: loading is a necessity and takes time, even if it's blazingly fast. "Loading isn't something you can ever entirely eliminate because it has to take place, even if it's only the game start-up for smaller games," Kobylinskyi explains. "Getting that data from your drive is not the only thing a game has to do to start a new gameplay sequence (albeit it may be quite long and even a major offender for slower hard drives). There is still time and resources spent to spawn all the actors, to ready up all 'behind the scenes' subsystems the game may have."
So, although Sherlock Holmes: Chapter One is the first time Frogwares has to accommodate open-world loading and unloading in the series, choosing to build densely and to focus on the core investigation gameplay will keep loading tasks relatively simple. In contrast, Kobylinskyi offers the example of "a sandbox with lots of different activities like say racing or fishing"—more activities means more assets, which means more loading, and ultimately more strain on older hardware to keep pace.
The "Heights of the Possibilities" Are Far Away
A great way to get at the leap between current-gen consoles and next-gen hardware is to look at an already finished title that's now being brought to the Series X and PS5. In addition to The Medium, Bloober's 2017 cyberpunk thriller Observer is being spruced up for next-gen with the help of Anshar Studios. This new version, Observer: System Redux, promises improved visuals and support for up to 4K and 60 frames per second, plus brand new story content. Yes, the new version will also have lighting and ray tracing effects, but those improvements don't have much to do with the hard drive.
Lukasz Hacura, Anshar's CEO, is happy to discuss the perspective on next-gen SSDs that working on System Redux has given him. "We're in this unique position where Observer was finished, launched, shipped," Hacura says. "There were a certain amount of things that the developers would like to add to the game, would like to expand, like to fix, like to tweak. We're in a position where we can actually do that." To Hacura, that's a "pretty cool" place to be in since it means the team can figure out the new consoles without the added pressure of building a brand new game.
"As for the loading times, they are now significantly reduced to the point where most players shouldn't notice any," says Szymon Erdmanski, Producer for Bloober on System Redux. "We're still optimizing the game so I'm not ready to say there will be no noticeable loadings at all, but this is where we are headed."
Hacura delves into this improvement with a bit more detail. "When it comes to Observer it's all about streaming, because we don't have loading scenes per se," he says. "You might think of Observer as a game that's indoors and closed-off, but actually it's constructed in an open-world manner. So, you can go anywhere you want in a building [...] in any order you want." This presented a challenge on older consoles, and was solved with "little tricks" to circumvent loading screens.
"For example, when you open up a door you would have a delay between the door actually opening up, and that was streaming done in the background," says Hacura. Playing System Redux on a Series X or PS5, that door might just swing open without a noticeable pause.
"It requires a little bit of custom work," Hacura continues, "but it is usually much easier to remove hacks that were put into a game because of a lack of resources than to add those when you lack resources. It's always nicer to go this way." To Hacura, the challenges of porting up to a new console generation aren't so much defined by things like RAM or CPU usage—having already shipped and optimized once, you won't likely end up needing more resources than the new hardware provides—but by incorporating new tech. "The actual amount of big R&D work," Hacura says, "are the new features like ray-tracing or the haptic feedback on PS5."
The Tech Is "Nothing Short of a Breakthrough"
Every developer who shared their thoughts with USG agrees that when it comes to the SSDs, we'll see them used to greater effect with time. There's been skepticism from players over whether this console generation will feel like a significant leap forward, and a marketing tug-of-war over the concept of generations has ensued. Talking to developers, it sounds like the technical leap is already here, and they're just as busy playing catch up as we are. "I'm absolutely sure that we're not going to touch the heights of the possibilities of the platforms, because it's just too early in the generation," says Hacura. System Redux, even with its new assets and expanded story, is still built on the Observer that was conceived for the previous generation.
Hearing this reminds me of some of the common critiques that were made of Epic's Unreal Engine 5 tech demo. While the lighting and fidelity were stunning, it also looked a lot like a conventional third-person action game in the vein of an Uncharted or Tomb Raider. Was it harder to appreciate the new tech in action because the demo largely stuck to familiar ideas of what a high-budget game looks like? Maybe, and it's quite likely that we'll see actual full games on next-gen consoles that also stick to similar design paradigms.
In terms of tech specs, the advantages of these new SSDs are huge, but as with everything else it'll all come down to how they're used. "The jump in performance from 15 MB/s to 2 GB/s is nothing short of a breakthrough in this regard," says Erdmanski of Bloober Team, predicting that games with no or minimal loading sequences will, at least in a broad sense, be easier for developers to make. Fellow Bloober developer Zieba agrees: "Time will tell how most developers will utilize it, but I'm sure we will see the first results implemented as early as the upcoming launch titles."
To get to the point where we regularly see games employing inventive ways to hide loading, developers will simply need more time to wrap their heads around what it means to design with SSDs as a constant. Looking to Sherlock Holmes: Chapter One and beyond, Kobylinskyi says hardware manufacturers can help Frogwares and all developers get there by being open about their own findings and best practices for utilizing these SSDs. "As with any new tech, the best thing console makers can do for developers is to help us learn how to use their tech to the fullest," he says. "Anything that allows the sharing or easy access to knowledge, techniques, workarounds etcetera will only serve to help everyone from devs right through to the players who will get better games."
The upshot of all these conversations is that while the next-gen SSD loading improvements may be impressive and easy to appreciate right at launch, even developers pushing the tech to the best of their abilities right now are very excited to see what the future holds. "Inside our team, I always give [this] comparison," Hacura says. "Compare GTA 4 to GTA 5—this is the same generation. So there's so much that we need to learn."