How Blaseball Became a Collaborative Sports League of Peanuts and Hellfire
A surreal sports sim rose from the ashes of sports. Now we can't get enough.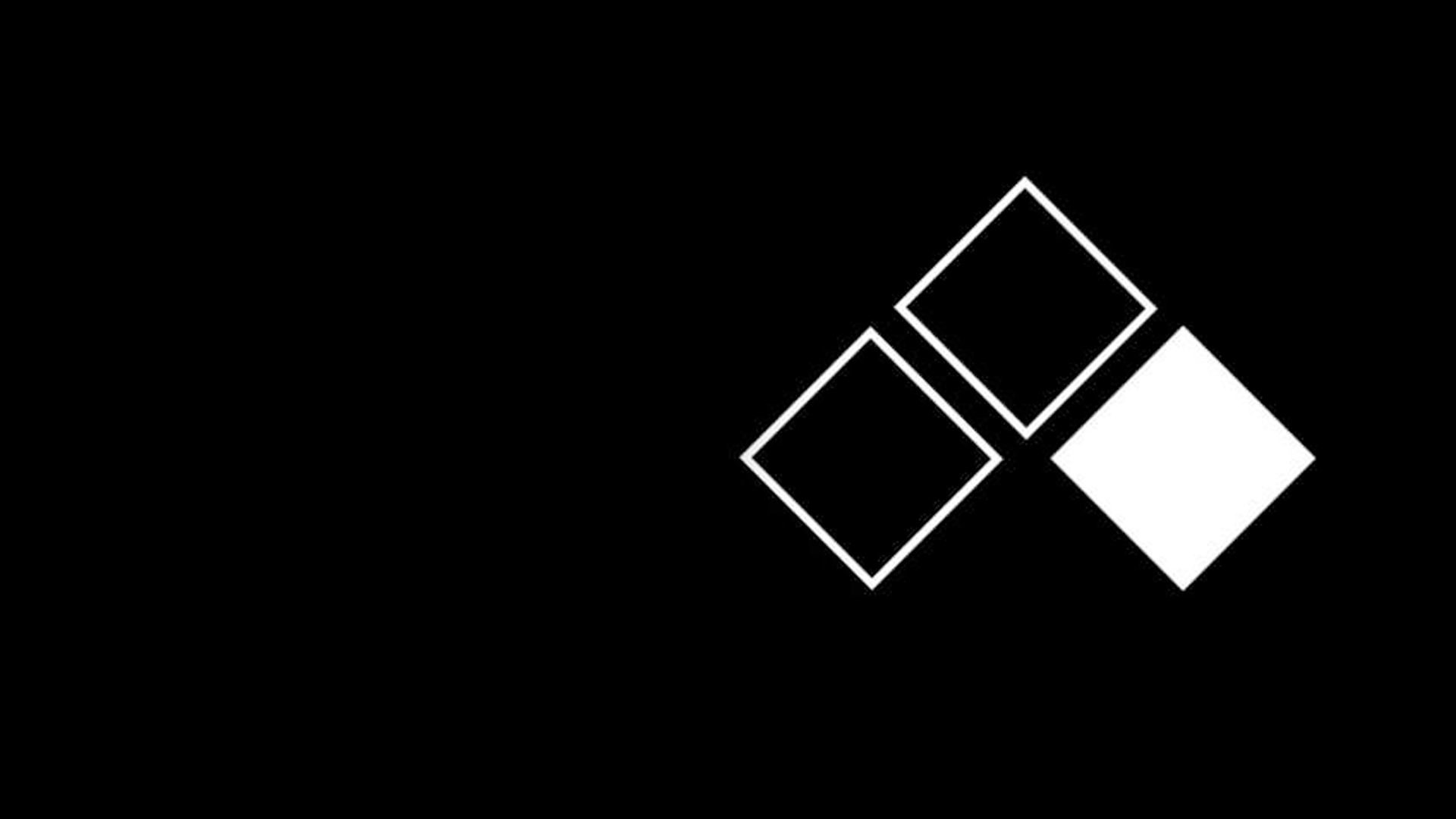 This article first appeared on USgamer, a partner publication of VG247. Some content, such as this article, has been migrated to VG247 for posterity after USgamer's closure - but it has not been edited or further vetted by the VG247 team.
The hits that solidified the champion of Blaseball's third season were never actually heard. The Hades Tigers, one run behind in the bottom of the 7th, batted in four runners to surge ahead to a 6-3 lead, and the New York Millennials couldn't muster more than one score in response. This sports epic played out live, in plain text format, last Saturday evening in a corner of the 'net called Blaseball.
For some, Blaseball has been a lighthearted pastime. It's an easy way to kill hours and eat up screen real-estate in our new work-from-home reality. Fans even get into it, as the game fosters homerism by mandating you to select a favorite team in the account creation process. Those scruffy, randomly generated ball players aren't just names on a scroll—they're your team's names.
And yet more and more fans have been delving deep into the lore of Blaseball. In a process that's best described as collaborative creative writing, Blaseball's imaginary sports league allows fans to play owner and decision maker at the same time, spending hard-won cash on boons for their team or voting for a new mandate. As Blaseball evolves, it's pushed forward by its viewers, to a level that's even surprised The Game Band, the developers behind the experimental online fantasy sport.
"In short, no part of Blaseball has been expected," Joel Clark, Platform and Tools Engineer at The Game Band, says. "We had no idea it would get this popular. We had no idea it would grow such a wonderful community. We had no clue that people would be making fan art and running team Twitter accounts. It's incredible."
The popularity of Blaseball has rocketed high enough that the team had to take a hiatus, dubbed an "extended siesta," to fix bugs, add features, and make the machine even bigger. Blaseball was, as Clark first pictured it, a "slow-growing project;" but in the age of social distancing and COVID-19's dampening of live sports, it's taken on a life of its own much faster than anticipated. It's become a swirling overnight fandom of in-jokes and statistics, peanuts and hellfire.
"We set up Blaseball to be flexible, so I figured that as long as Blaseball had time, it would eventually morph into something exciting for people," Clark says. "The project taking off so quickly has been surprising and beautiful."
Humble Beginnings
Even beyond the sports aspect, the spark of Blaseball came from a desire to connect. The Game Band founder and creative director Sam Rosenthal tells me that it was the bevy of Zoom calls he'd been fielding with friends that got him thinking. Most of these friends didn't play video games, but were suddenly turning to lo-fi, browser-based versions of board games. "Anything familiar felt really comforting," Rosenthal explains.
Those meet-ups got Rosenthal thinking about a game that could bring people together in this current climate. The Game Band has one other game under its belt at the moment; aside from Blaseball, the team collaborated with Snowman on Where Cards Fall. Still, a puzzle game is a bit different from a browser-based, massively multiplayer fantasy sports gambling sim.
"One morning I pitched the team on a passive gambling game, initially with a horse racing theme," Rosenthal says. "They weren't too enthusiastic at first, but once we started brainstorming together we realized that the idea was well-suited to baseball."
If You Build It
Once the baseball theme was locked in, it was a matter of building the league. Blaseball's visual style was always intended to be minimal, "incredibly spartan" as Rosenthal puts it. This was mostly due to scope, as The Game Band didn't have the resources to put into an artist or animator for this project.
"Fortunately, players tend to fill in the blank space designers leave," Rosenthal says. He references the outpouring of support from the Blaseball community, which has not been nearly as spartan as Blaseball's home page.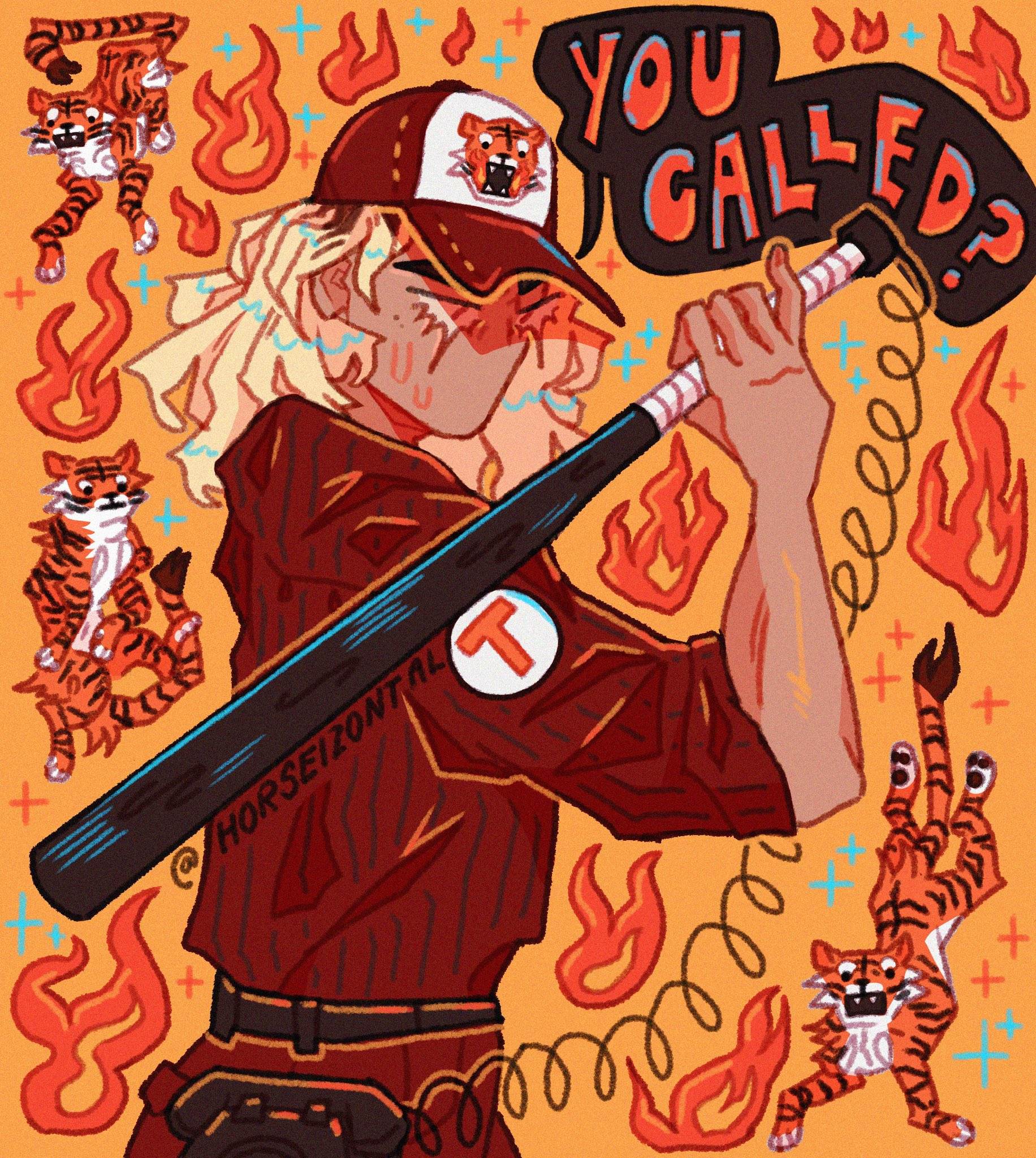 In the absence of other options, community members have been crafting their own look and feel for the league. Some concoct elaborate versions of players based on their randomly generated names, like Rodriguez Internet. Others draw art to cheer on team MVPs, or even craft their own Topps-style Blaseball cards.
That art makes it all the more engaging when a player truly stands out, like Jessica Telephone's two RBIs in the Season 3 Championship Game 5. Blaseball seasons happen at blistering speeds compared to normal baseball—a season runs throughout the course of a week, with the playoffs taking up Saturday and Sunday left for rest. It's easy to quickly latch onto the players who stand out, and their unique names make it all the more easy to grow attached.
The names come from a pool that Clark has built over time. "Fake name generation is a passion of mine; it comes from having a boring name," Clark tells me. Despite the profound absurdity of names, however, that doesn't mean every player is going to have a bizarre name.
"It'd be overwhelming if every player was named Thunder Heartbreaker," Clark says. "Sometimes you just need a Josh (sorry to the Joshes out there). My personal favorite in the league is York Silk—I love a good punchy, short name."
Behind all the amazing art and team fanaticism is a simulation. Clark is reticent to share the deeper details and inner machinations of the simulation with me. This info, often referred to as "Forbidden Knowledge" by fans, can spoil some of the excitement. Once you've seen how the matrix works, it's just ones and zeros. The magic is where the math is superseded by feats of seemingly impossible sportsmanship, regardless of the fact that it's clicking along inside a system.
The Blaseball simulation, Clark does tell me, is "much simpler than you think, but it's got plenty of depth." He also reassures me that it's written to be extendable for the future as well. That includes boosted stats and swarms of birds, both of which are commonplace in the oddball sport of Blaseball.
Field of Lucid Dreams
As Rosenthal tells it, the surreal flooded in through the cracks of Blaseball pretty quickly. It started off fairly innocuous, as the team started riffing on what sort of rules and changes they could implement, given their own rule over a sports league.
"I remember referencing the assassin umpire in The Naked Gun, and then suddenly there were Rogue Umpires," Stephen Bell, narrative designer at The Game Band, says. For clarification: Rogue Umpires are arbiters of Blaseball that will, when the mood strikes them, incinerate players. And baseball itself is already wrapped up in its own world of superstitions and myths. "People regularly reference 'the Baseball gods,'" Bell says. "Blaseball is just a bit more literal with it."
Embracing the possibilities of the surreal allowed The Game Band to explore and exaggerate themes that were already right there in the text. On first visit, the blend of simple text and unsettling phrases about praising the commissioner give Blaseball a foreboding aura, similar to other web games like A Dark Room. It's an unassuming front, hiding something much more under the surface. The community once again played a major role in pushing this side of the game forward.
"Once we really embraced the surreal, the potentialities of Blaseball expanded infinitely," Bell says. "We could lay just enough foundation to get them running. And while the Blaseball Gods have some pretty specific plans for where things are headed, the surrealism allows for a lot of leeway and improvisation."
Of course, that sort of communal improvisation has another side to it. At one point, a new system surrounding Peanuts was integrated into Blaseball. It was set to be a new economy, with a lot of work and planning put into it. Everything went "nuts" about three hours after they were introduced: a fraudster found a way to exploit the Peanuts, and the team had to adapt and shift.
Luckily, it played out as a compelling narrative bit. The Blaseball gods, furious at the abuse of their gift to Blaseball players, struck down with vengeance. The site went down, declaring blasphemy over the Peanut Fraud (which fans still couldn't stop themselves from having fun with). It was, as the Blaseball wiki notes, the first non-siesta stoppage of Blaseball.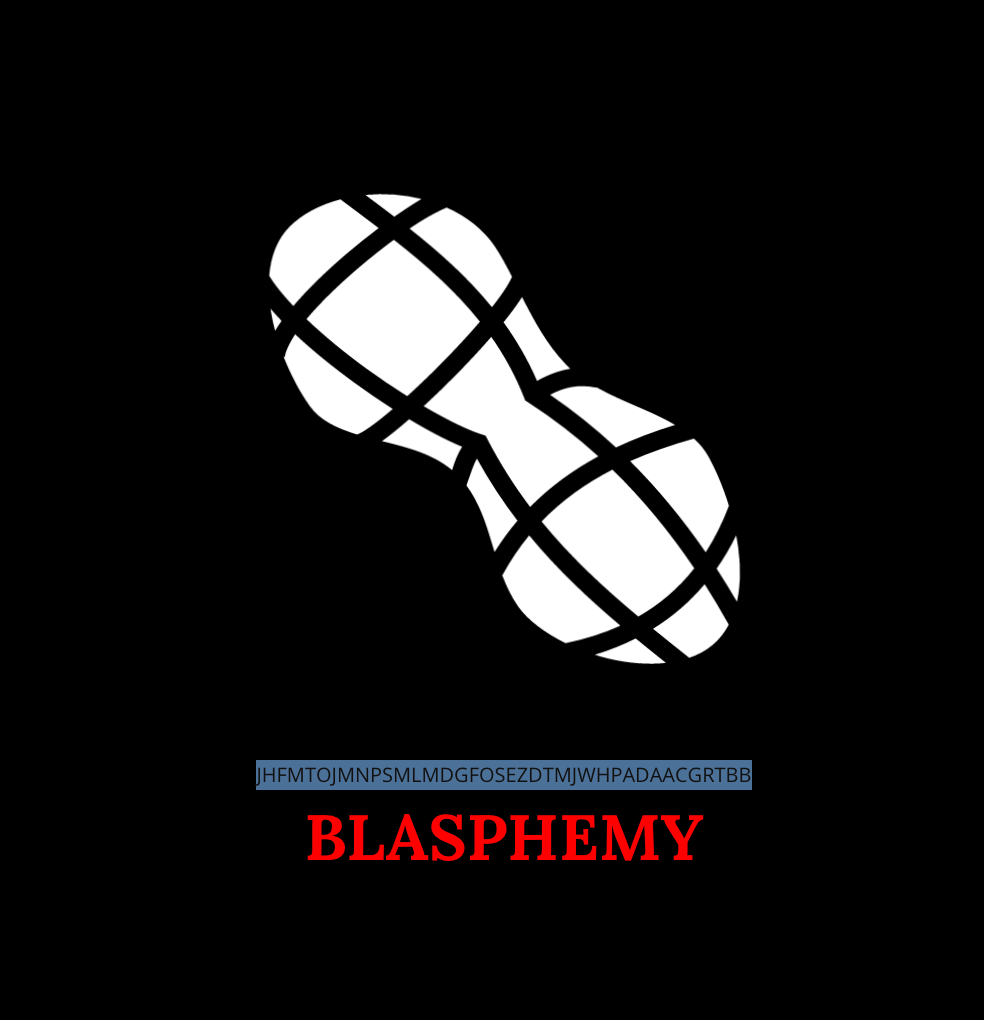 "Ultimately there were some narrative plans that really just got accelerated or transformed," Bell says of the now-infamous Peanut Fraud. "We had to adapt and shift things a bit, were forced to abandon a couple ideas. But I think where we landed is a thousand times better than where we had thought we were going to be."
A League for the People
Everything in Blaseball is part of the system, as Clark explains it. "Very few things are just window dressing; everything has functional meaning in regards to the simulation."
Interacting systems can create situations that develop emergent narrative, even in the absence of crafted or intended story. Games like Dwarf Fortress and EVE Online have thrived for years thanks for the ability of their mechanics to create narrative, leaving space in the between for fans to work in. Clark says in that way, Blaseball writes itself.
"On other games, I'd be designing this all under a microscope to get the most air-tight possible design," he tells me. "But on Blaseball we're not stressing about that, we're letting things breathe. And that gives you things like PolkaDot Patterson having 87 fingers."
Clark recounts a time when he and Rosenthal went to a Dodgers game, back in the time when you could go to baseball games in person, and kept coming up with ways to change how baseball works. What if players had jugs of water on their heads? What if runs were fractional, or there were, I hope I'm getting this right, "theft-based player transactions?"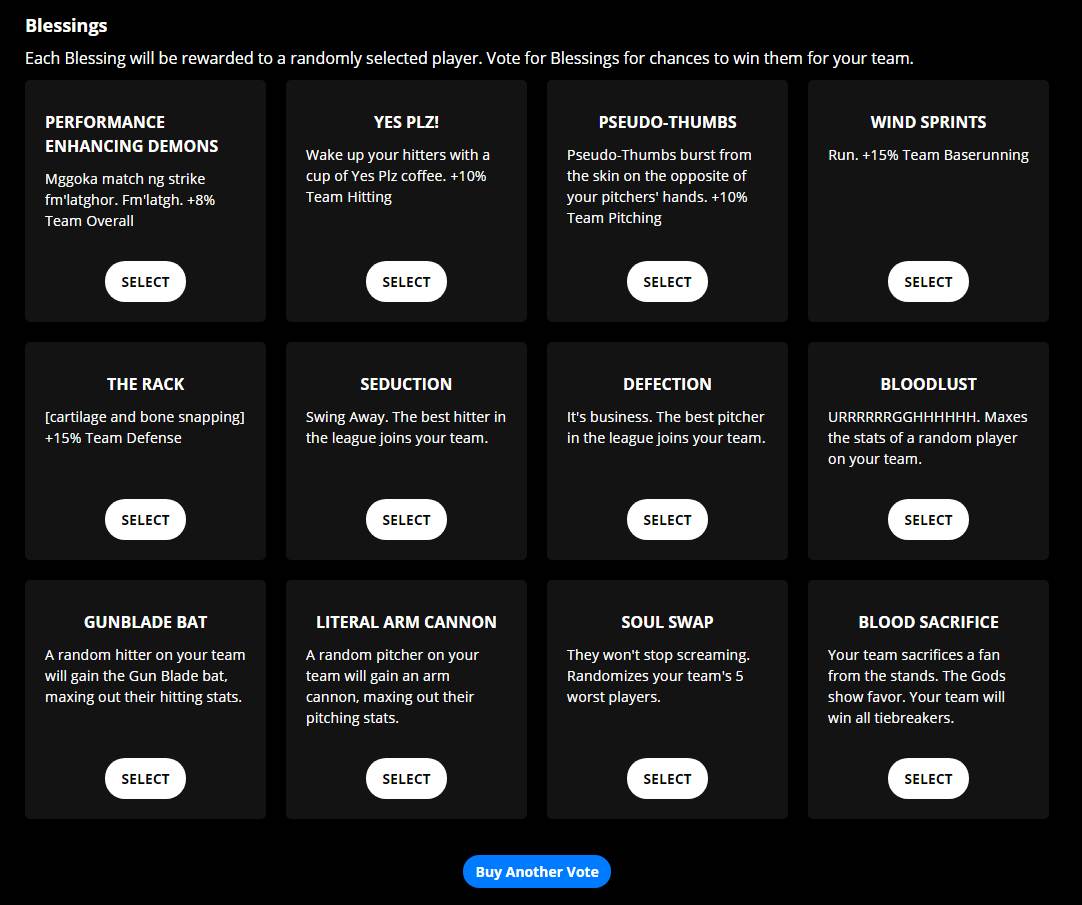 This desire to mold a league together, as a collaborative "yes, and" series of ideas that forms a collective narrative, was made all the more appealing in the COVID-19 era. The original spark for Blaseball was a game that could be centered around social collaboration in an era of social distancing, and sports wound up being the answer.
"Fans are cut out of the process of sports, despite being critical to their survival," Clark says. "It's wild to me. Fans exist merely to consume the sports product. But fandom takes so much investment! Shouldn't that investment actually mean something?"
---
Day over day, week over week, fans have made something in collaboration with The Game Band. Blaseball is, in a literal sense, owned and operated by The Game Band. But every fan artist, box score developer, and person cheering on in the community Discord can claim some piece of it too. Casting votes for opening the mysterious Book or instituting new strike policies helps shape the game, and The Game Band simply nudges and opens potential avenues for further exploration.
In recent days, people have commented on how Blaseball is unintentionally teaching some the lessons sports fans have understood for years, in the same way I imagine the Overwatch League taught some of its fans what heartbreaking defeat in a league format truly feels like. Blaseball's effect throughout media has been one of emergent narrative blending with sports culture and the ownership an interactive experience can provide, all tied into one moment.
It's incredible to see entire Twitch channels established for commentating the normally text-scrolling updates for Blaseball matches, to see team fandoms come together to create their own Twitter accounts and havens for celebrating their squad of choice. It is a place that has offered camaraderie, the kind found in a crowd of fans wearing your jersey and cheering your team, when no corporeal arena can host it.
Clark tells me the process of creating Blaseball in such a blitz over the last few weeks has been tiring and emotional. It's been only going a few weeks strong, and this week's siesta feels like a recognition of both the amount of work that the operation requires and how important a solid base will be as Blaseball grows.
"We do think Blaseball has a long future ahead," Clark says. "And a big part of this break (beyond just getting some sleep) is to prepare for that future." Let's hope it's a bright future, with preferably fewer blasphemous Peanut frauds.