Horizon: Zero Dawn The Frozen Wilds trademark suspended by US Trademark Office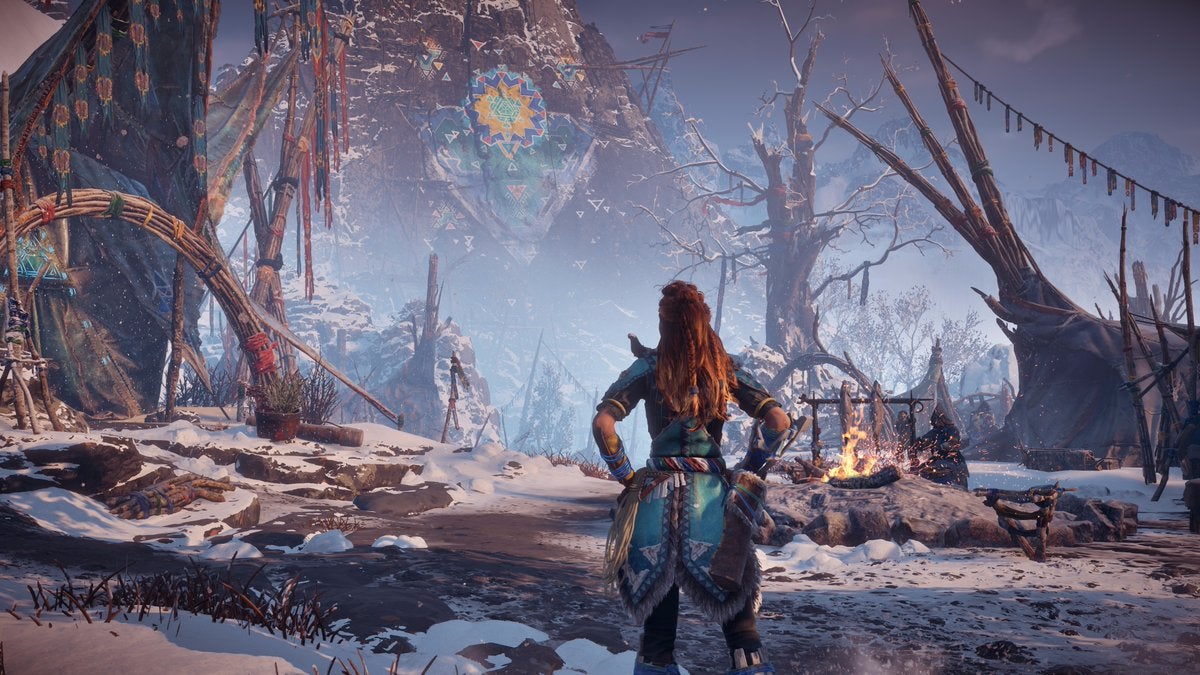 The US Patent and Trademark Office (USPTO) has suspended the trademark application for the Horizon: Zero Dawn expansion, The Frozen Wilds.
In its notice of suspension, the USPTO said that a different studio filed for a similar trademark before Sony. The studio in question, called Huuuge, filed for a trademark for its game Frozen Wild back in May.
Frozen Wild is a slot machine mobile game, one of many by the same studio. This suspension is actually over a month old, but was recently dug up by a NeoGAF user. Here's a screenshot of the game's listing on the app store:
"If the mark in the referenced application(s) registers, applicant's mark may be refused registration under Section 2(d) because of a likelihood of confusion with that registered mark(s)," the USPTO said in the suspension notice .
This doesn't mean the expansion's name will be changed, it just means that it may take longer for Sony to trademark the name. The Frozen Wilds is out November 7.