Hitman Season 1's penultimate Elusive Target takes you to Hokkaido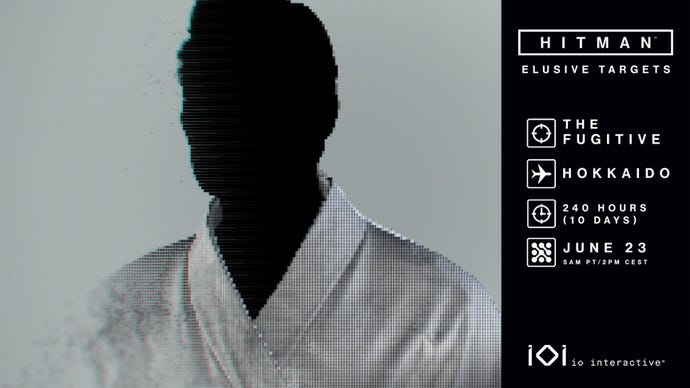 The first season of live service for Hitman is nearly at an end.
Hitman developer IO Interactive has announced the next Elusive Target for this season of the game. This is the 25th target, leaving only one to go.
Called the Fugitive, this one will be in the Hokkaido map starting today. The target should be live now, and your objective is to eliminate him/her. Interestingly, this time around you'll need to find out the identity of the target yourself during the mission. What's more, if you restart the mission their identity could change.
If this is your first Elusive Target in Hokkaido - and you do manage to take them down - you'll earn the White Yukata. Similarly, if complete the contract with the Silent Assassin rating it'll count towards your unlock progress for the Winter Suit.
After a couple of weeks of uncertainty, IO Interactive successfully managed to go independent, and it's keeping the Hitman IP, too.
Hopefully this means we'll be hearing about the game's next season soon.