Hitman players will return to Sapienza, Italy to eliminate the latest Elusive Target
The next Elusive Target is running around Sapienza, Italy and it's your job to take him out.
Richard J. Magee is a self-help guru with a tendency to abandon his protegees as soon as their money runs out. His latest target is Keith Keeble and his trust fund. Keith is not to be harmed, so be careful he doesn't become a casualty of the mission - or injured for that matter.
The client, Keith's folks, are determined to rescue their son, and the money, so take out the Guru and make the client happy. A family lawyer, Katherine Feller has arranged a meeting with Keith to discuss extending the monies available to him through the fund, and she is not to be harmed either.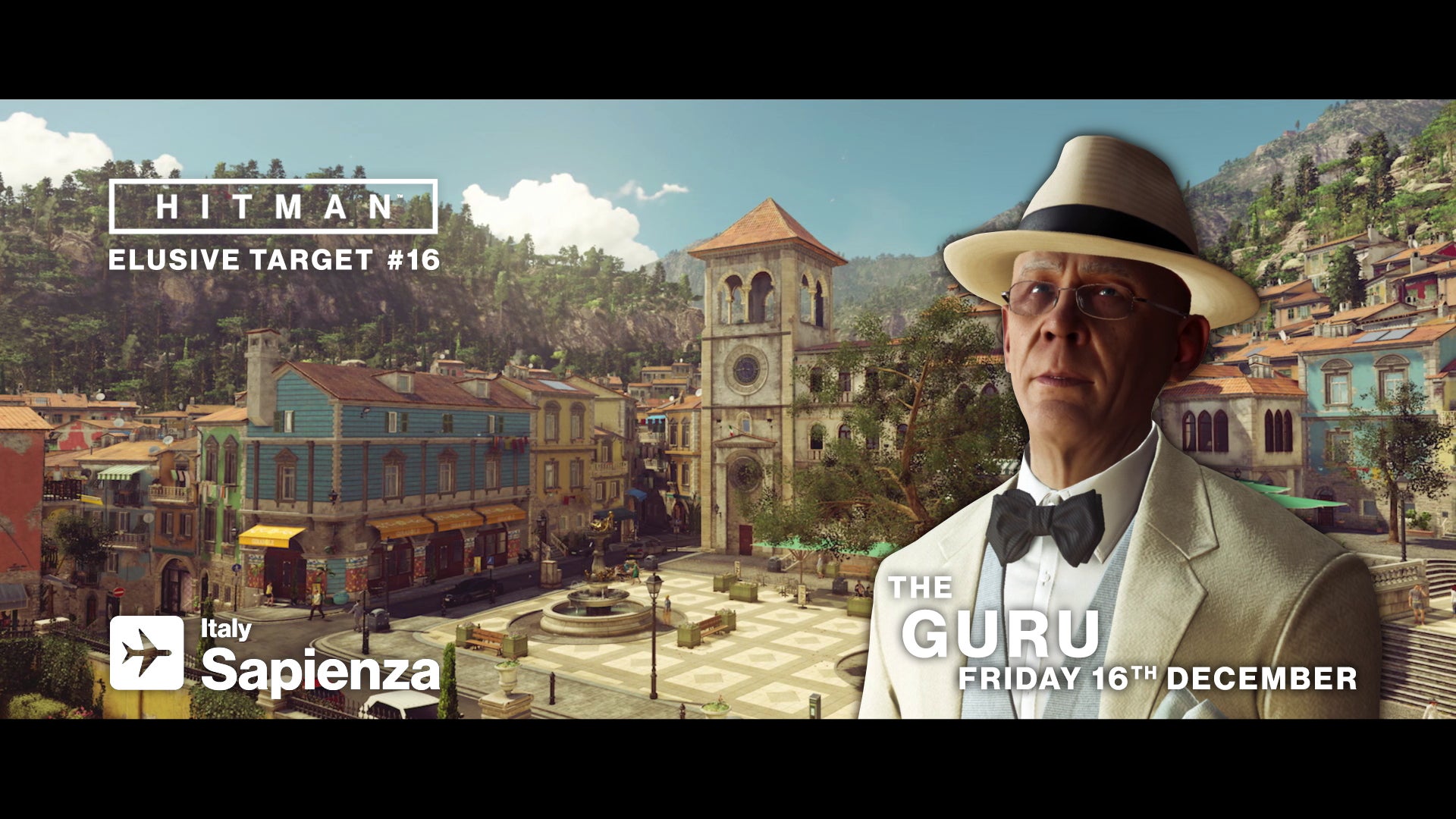 Magee will be in on the meeting, and this has provided Agent 47 a window to engage.
Do your best. You have 48 hours.
Also, the Elusive Target rewards have been updated. Check the duds out in the gallery above.