Hitman players should head to Marrakesh if they want to eliminate the next Elusive Target
If you haven't logged into Hitman in the last day or so, you may want to as the next Elusive Target is running around Marrakesh.
Dubbed The Fixer, the fella is in the process of meeting a courier in the city to transport a consignment of conflict diamonds. Players will need to both acquire the package and eliminate the target.
In order to accomplish this task, the player will need to either shadow the courier or The Fixer, as there is no current information on where to obtain the package.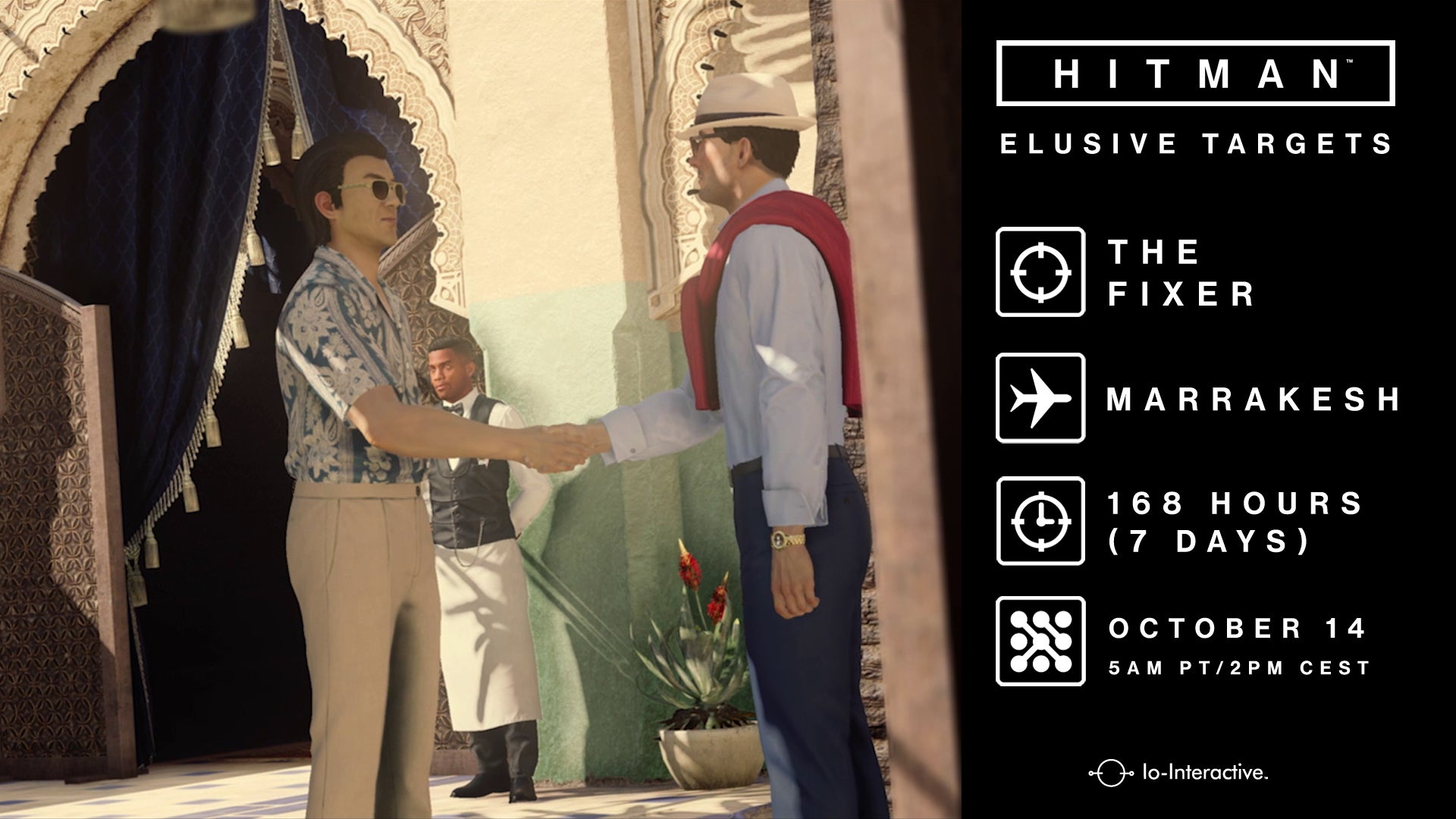 Good luck and all that.
Hitman: The Complete First Season will be available on PC, PlayStation 4 and Xbox One January 31. It will run you $59.99/£49.99/€59.99 for console and $49.99/£39.99/€49.99 on PC.
The physical edition of the game was delayed into 2017 back in March after originally slated for a late 2016 release.