Hitman 3 gets January 20 release date, free PS5 and Xbox Series X upgrades
Hitman 3 has a solid release date.
Hitman 3 developer IO Interactive has just made a couple of big announcements. For starters, the game now as a concrete January 20, 2021 release date on PC, PS4, PS5, Xbox One, Xbox Series X and Stadia.
IO previously had the game pegged for a January release, but today's news confirms the actual day. Alongside this, IO also clarified that players who buy Hitman 3 digitally on PS4 will be able to upgrade to a digital PS5 copy for free. The same is true for Xbox One to Xbox Series X, as the game is making use of Smart Delivery.
The developer/publisher did not say whether a similar option will be available to players who opt for either the physical versions. Pre-orders are currently going live across various digital stores and retailer websites. You'll find two versions to choose from: Standard, and Deluxe.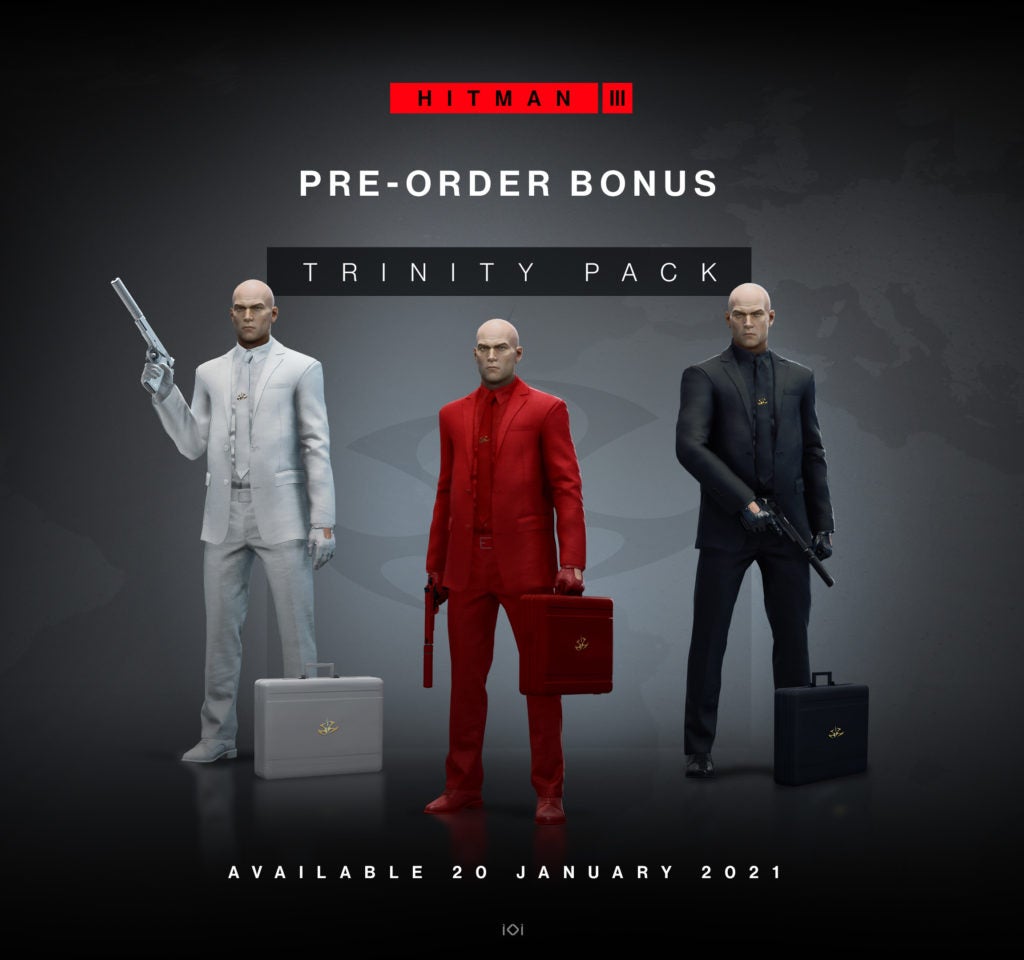 The Deluxe Edition includes the Deluxe Pack, which is made up of Deluxe Escalations (details on that unknown at this time), bonus in-game suits and items, digital soundtracks, director commentary and the digital artbook.
Pre-ordering either version will also net you the Trinity Pack. The pack comes with three themed sets for a total of nine items. A set is a suit, briefcase and a weapon.
IO Interactive recently announced that Hitman 3 is dropping Ghost Mode, and the online component of Sniper Assassin. The developer also confirmed that the game's PC version will be exclusive to the Epic Games Store for a year.