Hitman 2 shows you a grid on the floor where security cameras are looking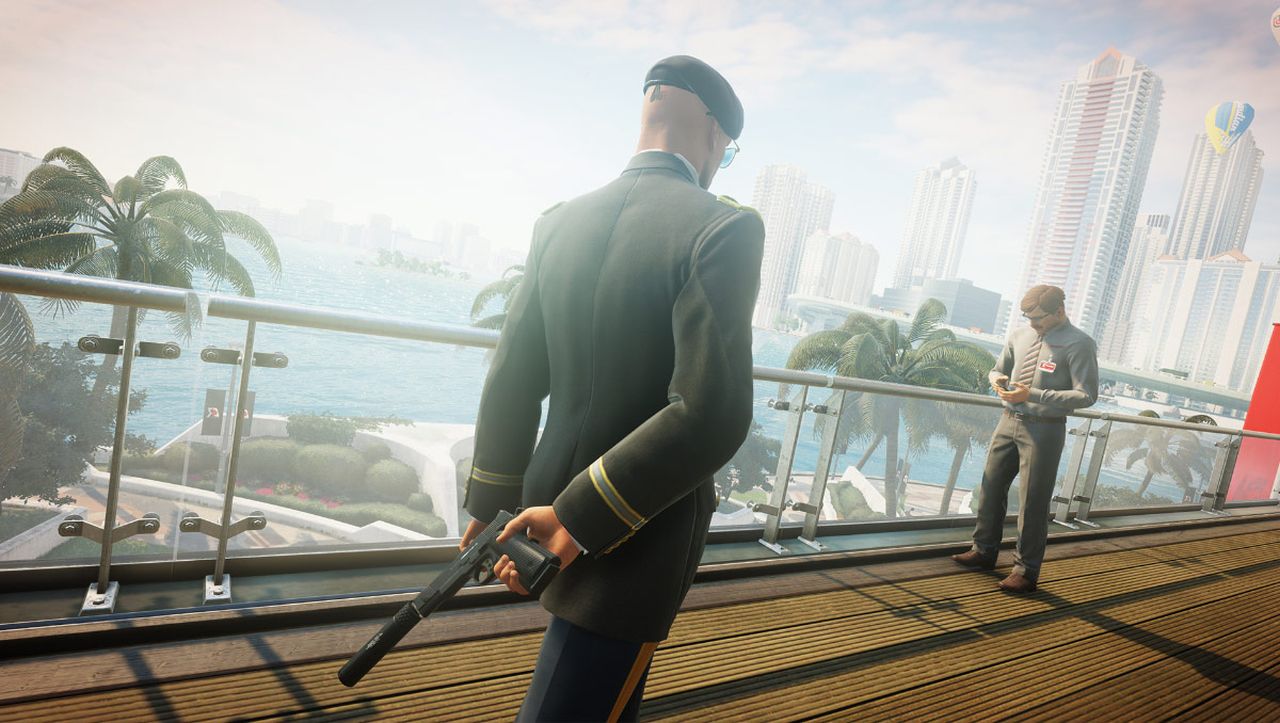 Hitman's security cameras catch me every time. You're walking along, your pistol concealed in the small of your back, and suddenly you're caught on camera.
Unless you spot the tiny camera, which is difficult in a third-person game, you're forced to track down the security office and destroy the tape. Hitman 2 is making some readability changes so you can work out other ways around surveillance.
In Hitman 2, you can see where a camera covers by a grid of light projected on the ground. This allows you to either find another way around or attempt to sneak past the camera undetected. If you are caught, you can always destroy the tape as usual, but it's nice to have options.
"Since each location in Hitman 2 is its own living, breathing world where anything can happen, we wanted the environment itself to 'speak' to the player with various audio and visual cues, so this is one of the new features we've added to the game to further communicate to the player where they will be spotted, if they have not yet disabled the location's security grid," an IO Interactive spokesperson told VG247.
"Some minor changes might still occur, but so far, we're loving this mechanic. In addition to just being recorded, players must be vigilant to not do anything suspicious on camera (slapping someone with a fish for example), as this will alert the guards monitoring the security feed, and they might just send someone to investigate."
I hope this change makes it to the final game because it helps sell the fantasy. After all, do you really believe Agent 47 would bumble into a security camera unknowingly? Exactly. He might be a guy who knocks people out with food, but there's no way he'd go into a camera's path without some kind of special head cream that bounces light off his dome into the camera lens.
If you want to see the new camera grid in action, watch the video above, in which Alex and I talk over his E3 demo.
Hitman 2 launches on November 13 for PC, PS4, and Xbox One.