The launch trailer for Hitman 2's New York DLC shows off a high-security-bank and Agent 47's sweater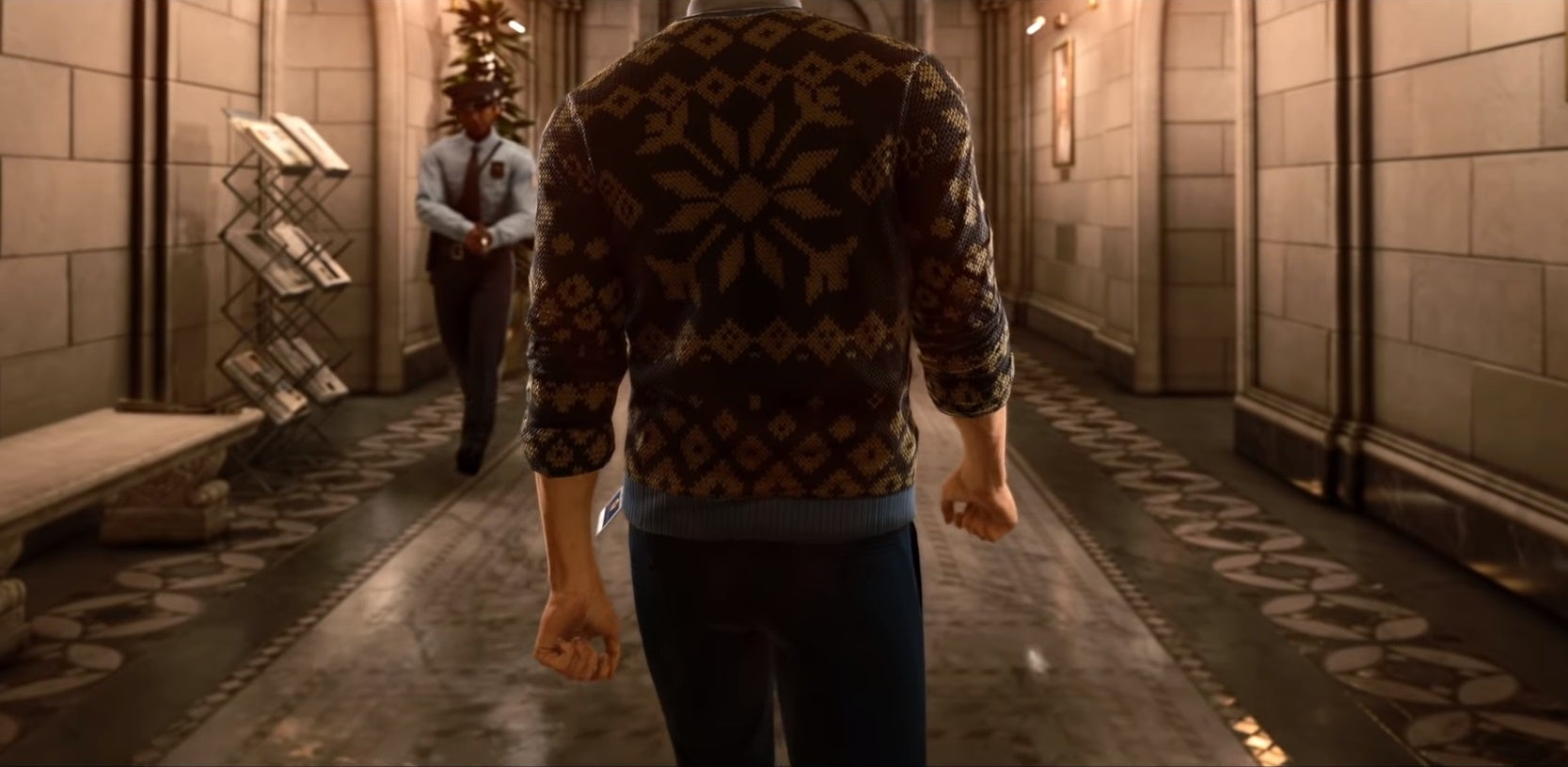 The launch trailer for Hitman 2's New York DLC released today, showing off the new high-security bank location and profiling the villain who runs the show.
The trailer (below) shows a glimpse of the new Golden Handshake mission where Agent 47 has to infiltrate the Milton-Fitzpatrick investment bank. It's riddled with security guards and rife with new tools and disguises.
'New York' launches June 25 for all Expansion Pass and Expansion Pack 1 owners. Not only is there a new sandbox campaign mission, but the DLC also includes new contracts for the campaign, challenges, unlocks, and achievements.
The content drop will feature a Mastery Progression system: every time you reach of new level of location mastery, you'll unlock a new starting point, agency pickup, or inventory item, all of which can be carried over to other locations and missions.
New targets come to the game's Mumbai and Santa Fortuna locations alongside the 'New York' addition, and each feature and new target and set of challenges.